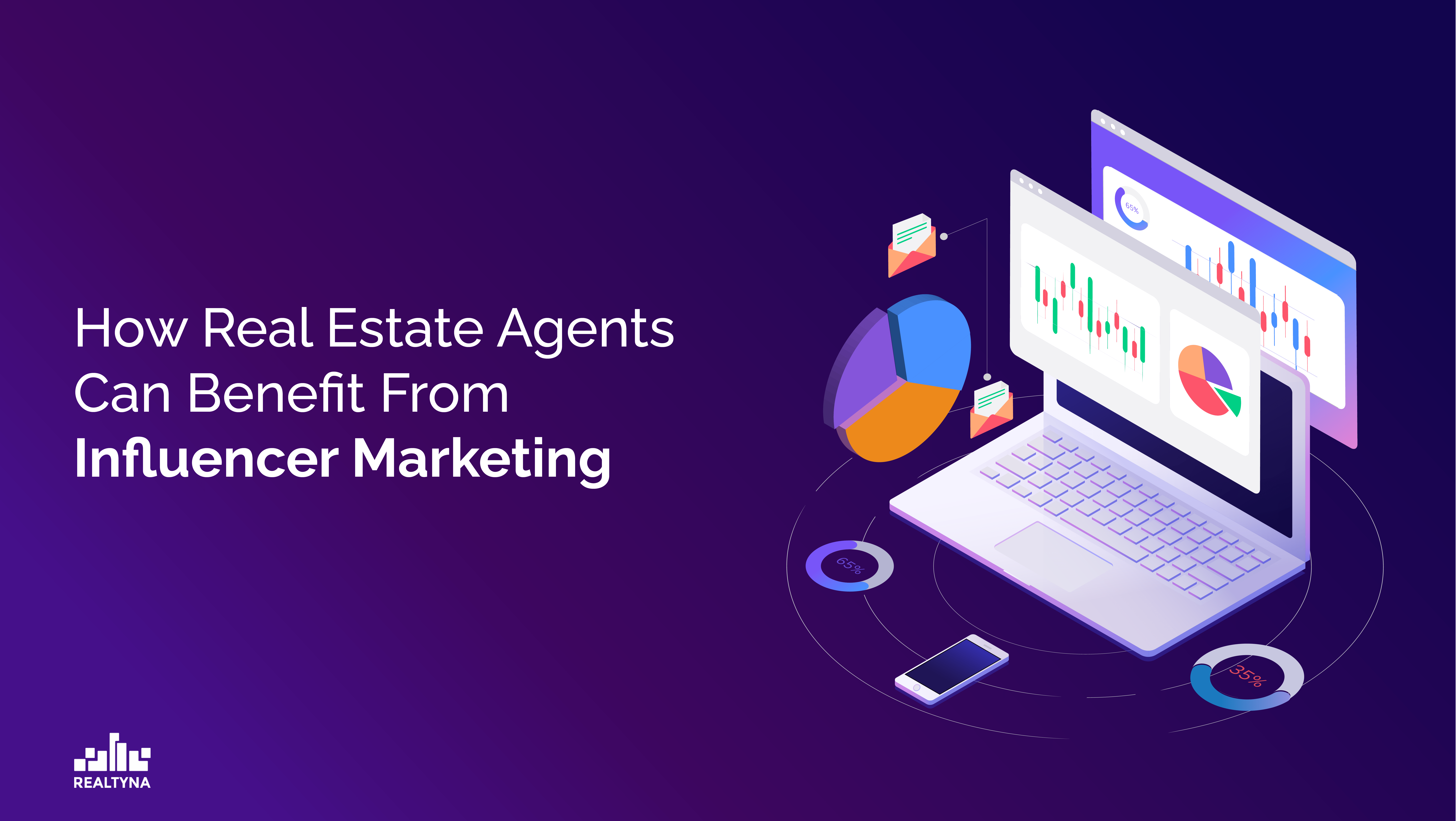 How Real Estate Agents Can Benefit From Influencer Marketing
10 Feb 2022

Posted at 11:00h
0 Comments
Influencer marketing has become widely used in today's digital world. As a result, many real estate agents have turned to influencers to help them reach their marketing goals. Today's article will discuss what influencer marketing is and how real estate agents and brokerages can benefit from it. If you're interested in learning more, keep reading!
What Is an Influencer?
An influencer is a person that has a large following on social media and is highly active and engaging with their followers. Influencers often have a direct reach on their local audience. They use social media to promote companies' products and services and persuade their followers to buy or try them out. Followers stay in touch with influencers to know about their industry's latest trends and services. That is why real estate professionals often set up partnerships with influencers to promote their company's brand awareness within their target audience.
How Does Real Estate Influencer Marketing Work?
Now that you have an idea of what an influencer is, let's discuss how influencer marketing works. First, you must research more about the influencer you want to work with. Ensure that they have the same audience demographic as you. Follow these influencers on their social media platforms to see the type of content they post. If their work aligns with your company's needs, set up a meeting and agree to start the partnership. Tell your influencer precisely what you want them to do. In addition, provide the influencer with well-thought-out content to use as promotional material. Keep them informed of your services and develop a healthy relationship with them. Finally, communicate with the influencer to ensure that you are both on good terms. Communication is the key to successful marketing.
How Can Real Estate Agents Benefit From Influencer Marketing?
There are numerous ways through which influencer marketing can be beneficial for your real estate business. Here are some:
It helps agents reach out to their targeted audience directly

: Since influencers directly reach their followers, they can easily recommend your product or services to them. Knowing exactly what you want your influencers to promote and the format will make the collaboration easier.

It Increases your company's brand awareness:

Influencers have a following not only locally, but internationally. This will make your business reach a wider audience and get more interested clients to reach out to you.

It drives more traffic to your website:

Once the influencer shares your website link on their social media accounts, the chances are that a lot of interested clients will click on it. Thus increasing your website traffic and

SEO ranking

, making you more discoverable on search engines.

It helps generate more leads:

Expect your sales to go up with increased website traffic. Once a lead checks out your website, the goal is to convert them to your clients.

Influencers are more trustworthy:

Influencer marketing has become such an effective marketing strategy because of how easy it is for them to influence the decisions of their loyal followers. That is why followers are more likely to trust the opinion of influences when making decisions rather than simple marketing ads.
What Else Should You Know?
To help you understand what a real estate influencer does, we have created a list of 13 Real Estate Influencers Who Built a Business on Social Media. If you are interested in learning more, check out our blog on it.
Thank you for reading! Here are our recommended articles for more related content and tips on social media marketing.
Easy Real Estate Marketing Strategies for Agents/Brokers in 2022
5 Ways to Improve Your Real Estate Listings