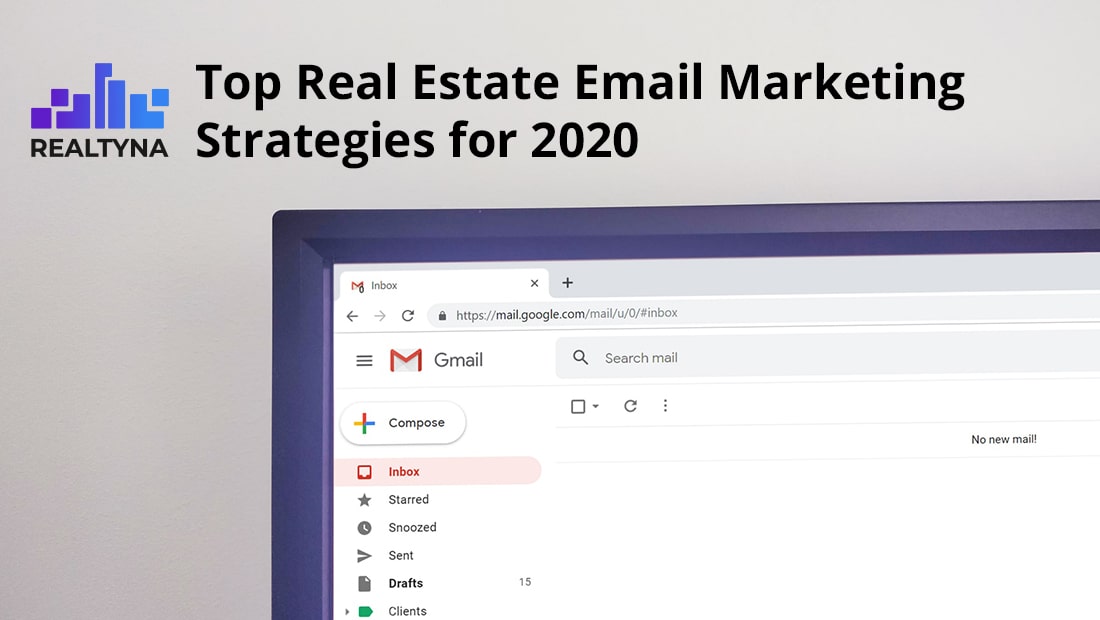 Top Real Estate Email Marketing Strategies for 2020
06 Mar 2020

Posted at 11:00h
0 Comments
Nowadays more and more people are oriented on social media marketing, and there is nothing wrong with it. But sometimes we forget that the good old-fashioned marketing tricks might be the best strategy for the business.
Email marketing is one of these kinds of strategies—time tested and perfectly crafted to not only keep the audience engaged, but truly connect with it.
As time goes by and marketing evolves more and more, email marketing still stays strong and powerful. It defies all odds and critics and provides major benefits for marketers. This year, 2020, is no exception.
So, what are the best email marketing strategies for 2020, and how can you apply them to real estate?
Personalize it
There is nothing more appealing than receiving an email that is personalized and matches your interests perfectly. How can you do that? The easiest way is to include the name of the email receiver.
You probably have seen it time and again You open the email and suddenly your name appears in an unfamiliar message. This is email personalization. Although it's an old trick, studies show it's still working perfectly fine. Personalized email campaigns that include the name of the customer have both higher unique open rates and click-through rates. And that's the power of personalization.
What are other notable ways to customize and personalize your real estate email campaign?
Interests
Sending an email campaign based on interests is the best way to show the appreciation you have for your clients and to display how well you know them. This will take your personalization to the next level. How can you make sure you choose the right topic for your email? We suggest using a trustworthy method—Google Analytics. Google Analytics actually can show you what type of users your real estate business has, including location, gender, and also interest.
This will massively help you to narrow down the interests of your audience.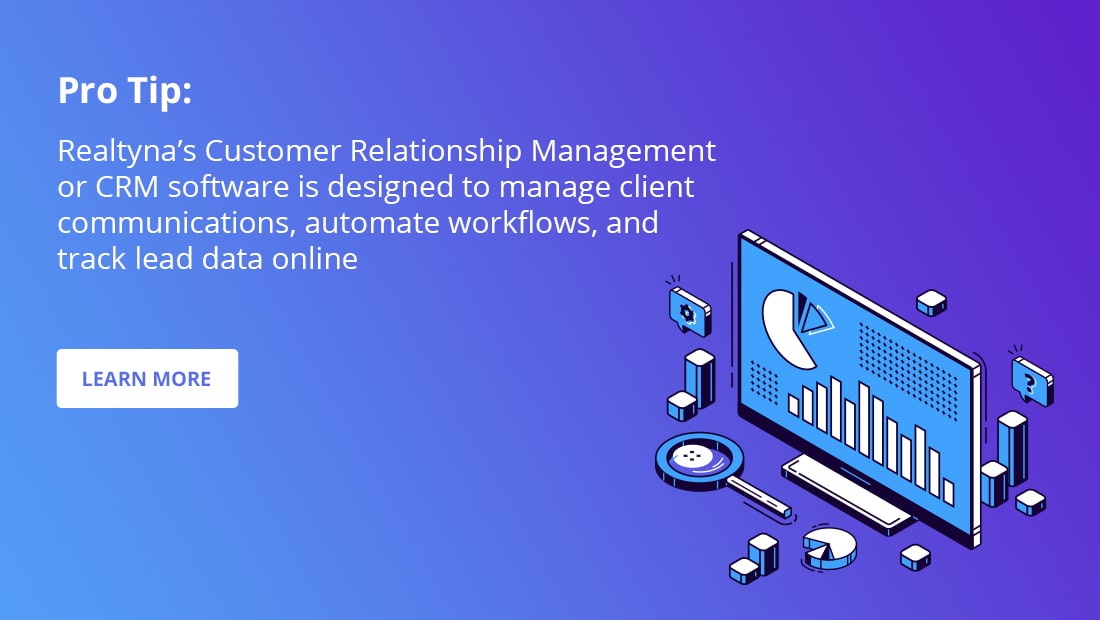 Location
As we already mentioned, Google Analytics helps you to know your leads' preferences, but it also helps you know where they are from. Location is also an important factor to consider while sending personalized email campaigns. Imagine you sent a newsletter with the information about the River North real estate market and you know that your major audience is from Downtown LA. That will definitely result in low open rates, lower click-through rates and high unsubscribe rates.
Subject Lines and Headlines
Subject and headlines are one way to catch the attention of your audience. But there is also a fine line between catching the attention and giving false promises. Giving a false promise will automatically mean that you're spammy and not a trustworthy company, and it's really hard to change the first impression.
Your subject lines and headlines can be short and to the point. We suggest researching top real estate keywords that your audience might be interested in.
Don't Overuse Email Campaigns
Overusing email campaigns might harm you and frame you as spam by Google. We suggest sending a newsletter once a week. Do your research and distinguish the best time frame that your audience will like to receive newsletters.
Interested in top real estate keywords for 2020? Check out our blog.