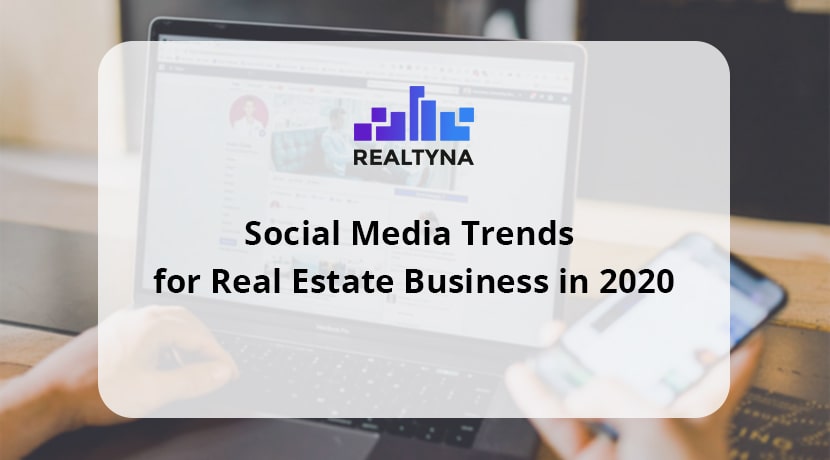 Social Media Trends for Real Estate Business in 2020
10 Mar 2020

Posted at 11:00h
5 Comments
Today is the era of social media. The importance of social media marketing is huge in businesses. Although traditional media, especially TV, is still considered one of the main marketing devices, the power of social media marketing is limitless.
As time goes by, social media is becoming even more sophisticated. Real estate agents know the value of good social media campaigns. With the many other benefits social media has for the real estate industry, one of the most important is that it increases agent's visibility. Social media helps agents to stay noteable in the huge real estate industry. That's why, it's very important to be aware of the new trends in social media.
In this article, we will talk about the social media trends for your real estate business in 2020.
Social Media for Real Estate in 2020
According to information from Hubspot.com, 54% of social browsers use social media to research products. Also, 73% of marketers believe that their efforts through social media marketing have been "somewhat effective" or "very effective" for their business.
Lets see what efforts you can have on social media to scale your real estate brand in a better way in 2020.
Always Have a Strategy
Having a strategy is a very important thing in every job and in everything. If you have a strategy for a certain process, you are able to check your progress. Without a strategy, any business looks poor.
Strategy is important for social media too. Imagine you are posting on social media without a schedule. You need to come up with the idea and how often you are going to post on Instagram, or Facebook or even Pinterest. What kind of content are you posting and at what time? Yes, timing is very important, especially for Instagram and Facebook. You need to know the time that can bring you the most traffic. And always take into consideration replies. You should post for replies. The more interactive your content is, the more engaged people will be. Think of every post as a CTA button.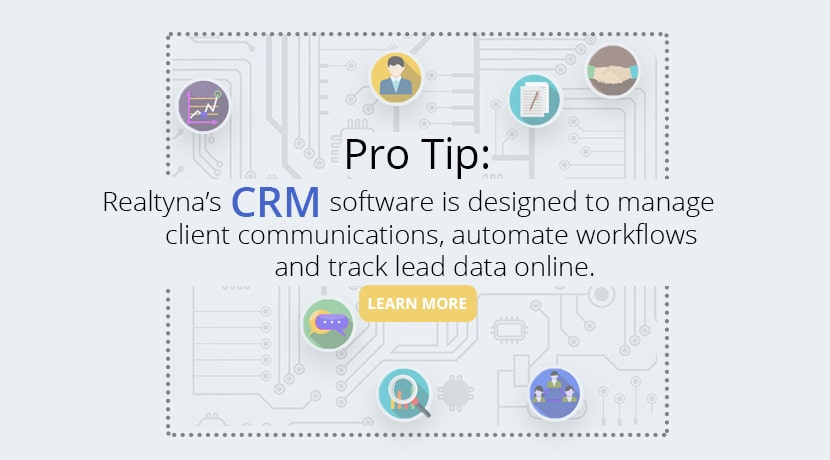 Stories are Very Important
Stories are everywhere. Yes, the power of stories are limitless. Did you know that half a billion people watch stories every day on Instagram?
Snapchat was the first social media platform to start using stories. Then Instagram took it and stories became very popular. People watch stories everywhere, including on Instagram, and Facebook. Even YouTube implemented it. What makes stories special?
One of the main reasons people are using stories is FOMO (Fear Of Missing Out). People and even companies are posting stories to show the audience around them that they exist. Also, they like to see others stories for the same reason—to be aware of what is happening.
Stories have changed the way people communicate because of their relationship to personal messages. If you want to react to a story, you have to send a personal message. The main difference here is that people will more likely reply to personal messages, than on posts. This makes stories a great way to engage people.
Also, stories disappear in 24 hours. Why is that good? It's good because you can add content that isn't really the best for posting on a feed. Even you, as a real estate agent, can do this. Take a picture while working and post it to a story, or even use testimonials in your stories.
Stories are going to gain even more popularity this year.
Use Short Videos
Video is a king. It has been confirmed time and again that videos are working everywhere. Videos are excellent even for your real estate business. You can use videos on different social media channels and be sure that it works for almost every one of them. You can show listings in your real estate videos, highlight neighborhoods and explain demographic information. Also, you can use testimonials. Record your work with buyers and let them talk about the experience they had while communicating with you.
Add Giphy on Your Content
Giphy. You may ask, "really?" And the answer is, yes. Giphy is a great source to increase the visibility of your business. Good Giphys are good for your real estate business. As long as you have your own Giphy library, anyone on social media has access to your content. Let others use your Giphys to increase the visibility of your brand and add new fun content on your social media platforms.
Did you find the information useful? See our next articles: Social Media Content for Real Estate Agents: Guide 101 and How to Improve Your Social Media Experience and Generate More Real Estate Leads.
Comments or Feedbacks? Leave us a comment below.