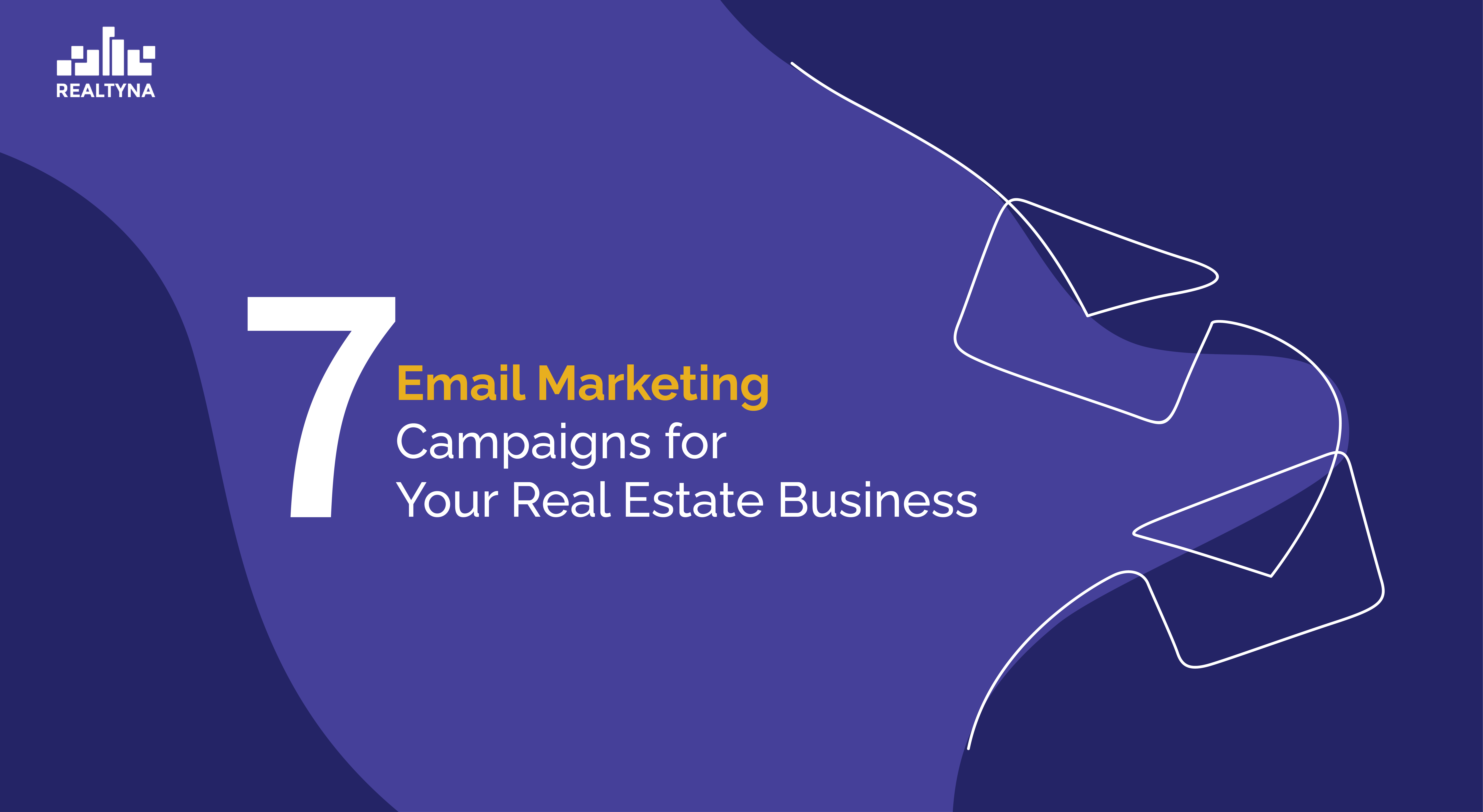 7 Email Marketing Campaigns for Your Real Estate Business
09 Sep 2022

Posted at 11:00h
0 Comments
While it might be difficult to reach potential clients online, email marketing is a simple and cost-effective process that enables you to engage with customers and generate traffic to your website. To encourage higher click rates, send relevant and tailored emails with attractive subject lines. Today, we will discuss some real estate email marketing campaigns you can use to market your product or services. Continue reading for more information.
Real Estate Email Marketing Campaigns
Form Submission/Thank You Email
Always stay connected to clients and make them feel comfortable joining your community. Each time new website visitors sign up on any of your real estate website pages, send them emails thanking them for visiting and signing up on your website. Let them know they are free to contact you for more information or inquiries. This builds trust with your prospects.
Product Update Emails
As real estate professionals, you must keep your clients in the loop of any updates to your products and services. Product update emails should explain the additional functionality and benefits for clients. This is important because many users get comfortable with a specific product and are adamant to change in our current technological world. Make the transition easy for them.
Co-marketing Email
If your real estate company gets into a partnership with another organization, an email informing your clients or prospects of the new partnership and its benefits is a great way to market the services of such a partnership. What makes co-marketing emails very effective is that both companies' products are introduced to their clients, generating and converting new leads for each of the partners.
Send Emails and Follow-ups About Your Open House Events
When you have an open house or event, email your clients and potential clients inviting them to the event. In Addition to sending out open house invitations to your clients, you can also send follow-up emails before the event to schedule meetings and reminders.
Local Housing Markets Highlight and Updates
Once in a while, real estate agents or brokers should send emails highlighting their local housing markets and any updates. This keeps customers informed about the latest news regarding the industry, hence, qualifying you as an authority in the field. Furthermore, implying clients and potential clients will always contact you when they start searching for properties.
The Post-Purchase Drip Campaign
This is a follow-up email to clients who have purchased real estate. Such follow-ups guide them and assure them that you are available to assist them in case they need help with additional details regarding the property. This marketing strategy helps strengthen or build solid relationships with your clients.
New Product/Content Announcement
Send email newsletters informing your clients of new products or blog posts to create awareness about your product and content.
Final Words
An email campaign is an easy, cost-effective, yet powerful tool to promote your real estate brand, create product awareness, and increase engagement on your real estate website, leading to overall business growth through lead conversion.
Undisputable Advantages of Email Marketing for Real Estate Agents
What Is Email Etiquette and Why Is It Important in Real Estate?