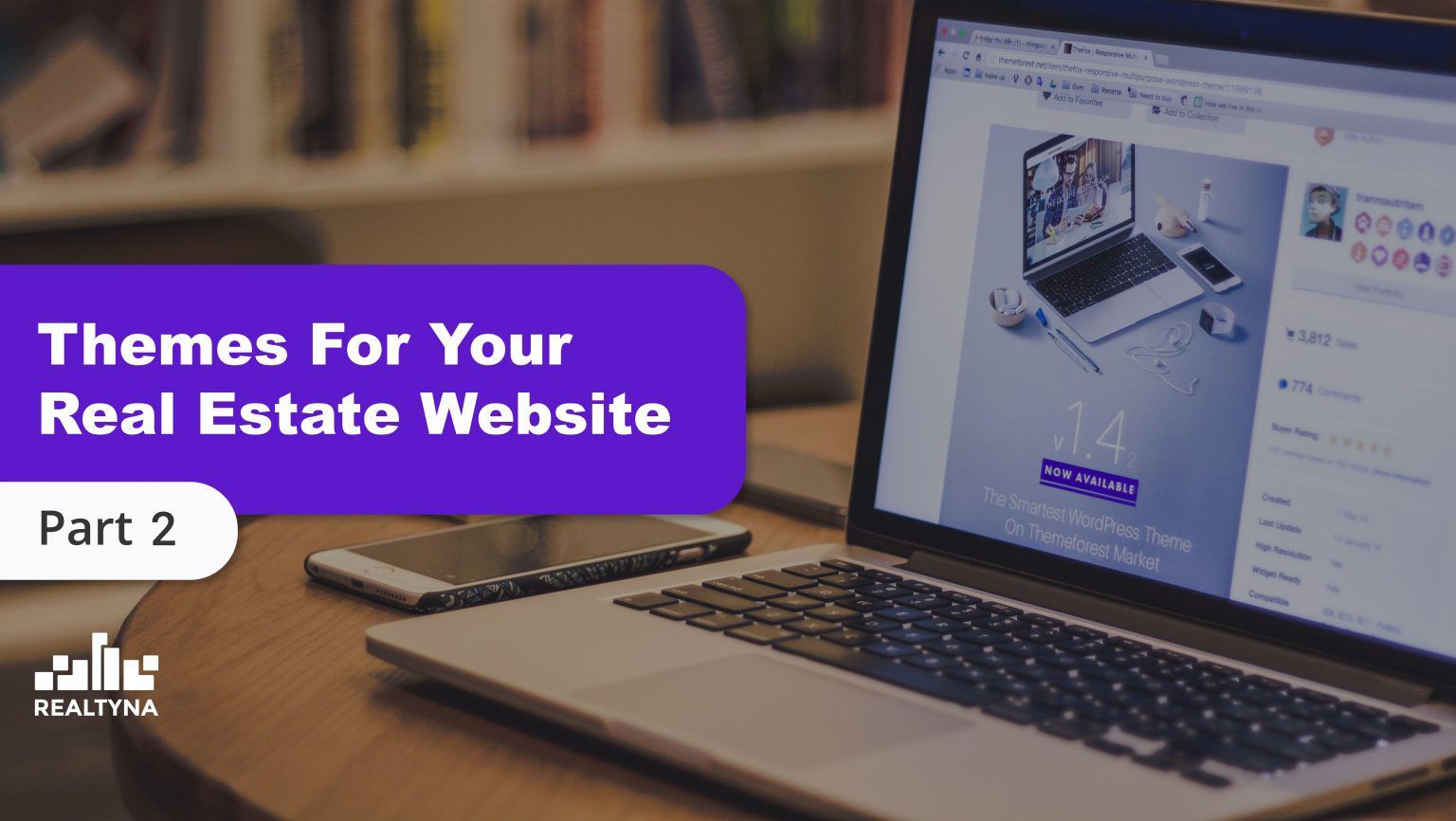 Themes for Your Real Estate Website (Part 2)
15 Mar 2021

Posted at 11:00h
0 Comments
Introduction
Being an owner of a real estate website is a huge responsibility. You have responsibilities to your agents, brokers and most importantly, to the visitors of your real estate website. That's why it is important to have well-structured, well-combined adds-on and relevant themes for your website.
In our previous blog, we spoke about two themes, Theme 28 and Sesame Theme. We already analyzed what features they have and how useful these themes are for real estate websites. In this blog, we are going to speak about third party themes, Be Theme, Divi Theme and Zita Theme.
Although these themes may seem similar to each other, still they have some differences, which we are going to discuss below. After reading this, you will be able to have general knowledge of the themes and you will be able to choose the best theme for your real estate website.
Be Theme
While being on Be Theme, the first thing you can see are these following default features:
Home
Properties – for sale, for rent, vacation rental, landing pages
Agents
Complexes
Commercial
CRM
Neighborhood
Compare
Blog
Then, there is the search bar where you can find the properties by following features:
Where are you looking for? (no option available. You can only write the location.)
Property type – includes 10 options including villas, residential and lofts
Currency – dollar and euro
Price – from 1,000 to 1,000,000
Bedrooms – You can choose up to 10+ bedrooms.
Bathrooms – The options are similar to bedroom types.
Be theme has additional Sort Options for finding properties:
Property Type
Build up areas
Price
Pictures,
Add data
Featured
Rank
For sales first
For rents first
After this, you can see the actual property listings, agent information and other features.
As you can see, this theme is designed from the perspective of visitors' needs. Of course, visitors want to see as much information as possible in an easy manner, so if you want to make your website visitors more interested in your properties, this theme is for you.
For more information about Be Theme, please click here.
Divi Theme
Divi Theme is very similar to the Be Theme analyzed above, so instead of repeating everything again, we will list the actual differences between these themes for your real estate website.
There are several differences between these themes, including the 6 discussed below:
While searching for home on Be Theme, you can choose whether you are looking for properties for rent, for sale or vacation rental. On the Divi Theme, you don't have this option by default, but it can be added to the custom search bar.

Di

vi Theme includes more default options while searching for properties. These options include swimming pool, garden, cooling system, kitchen, fireplace, balcony, steam, security. You just press the "more options" button, and you will choose from these features.

Unlike Be Theme, Divi does not have a default sort option on the search bar, but it can be added.

On Divi, you have an opportunity to create neighborhood pages with pictures in any city, for example New York, Orlando, Chicago and Sarasota.

Divi has a default "Latest News" corner, where your website's visitors can find blog-posts or news of your website.
As you can see, Divi Theme is built up in a modern manner. It allows you to have a well-structured real estate website and to have the actual listings managed there.

Zita Theme
Home
Properties
Vacation Rental
For rent
For sale
Contact us
On Zita, can search for properties by following features:
Property types – includes office, apartment, land and villa
Search locations Currency – You have three options by default, but more can be added.
On Zita, you can choose the price rank as well. In the system, you can choose between 10,000 and 1,000,000.
You can see the list of default featured locations: New York, London and Paris, which have beautiful pictures.
Then, you have the featured properties, which include ten properties and here, with one click, you can see the other listings as well.
While on Zita Theme, you can sign up as a user by clicking on "create account."
At the end of the main page, you can find Useful Links, which includes the listing with ranking such as:
Property for rent
Property for sale
Apartment for rent
Apartment for sale
If you are a portal or broker, you can give agents the opportunity to add their own listings. This theme makes your real estate website visitors have more engagement on your website.

Final Few Words
Now, you have the general idea about how these themes actually work on a real estate website. It will definitely help you to know what theme fits best to your website.
Liked our blog?
That's great! The third part of themes for your real estate website is coming soon for you!