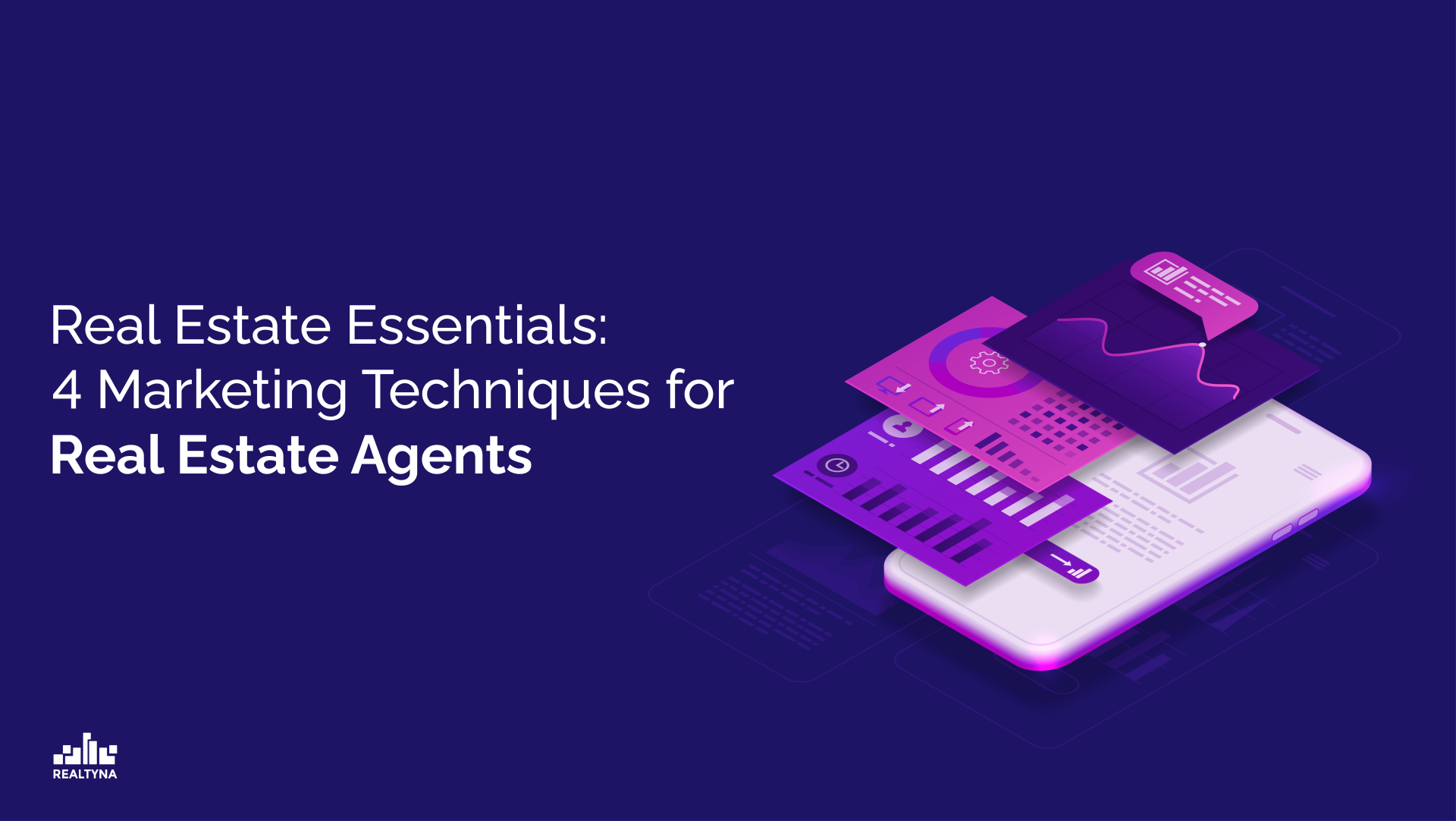 Real Estate Essentials: 4 Marketing Techniques for Real Estate Agents
28 Jan 2022

Posted at 11:00h
0 Comments
In today's technologically advanced world, every real estate agent needs special techniques to see and attract potential clients. Knowing how competitive the real estate industry is, it is vital to keep up with new trends or marketing strategies to stay ahead of the competition. Nowadays, people go to the internet when they need anything, and it is vital to be accessible through search results.
So in this blog, we will talk about some marketing strategies out there to help you be an excellent real estate professional.
Top Four Marketing Strategies for Real Estate Agents
There are indeed a lot of marketing strategies that real estate agents use to create awareness about their brands and market their products and services. While this can be a very daunting task, in today's article, we will discuss vital marketing techniques to take your real estate business to another level.
1. Using Your Real Estate Website
To be online doesn't just mean to have the internet on your device. At this moment, having a smooth functioning website and being active on all social media platforms is a must. Station yourself online to be ahead of your competitors while attracting new customers through a solid online presence. With the help of Realtyna's WPL Pro, you can set up a fully functioning website without any coding skills and attract new leads while maintaining a solid customer base with your existing clients.
2 . Email Marketing
Email marketing is a very effective marketing tool for real estate agents. If done correctly, they can grow their real estate business. While emails keep you in touch with your clients, you can also use emails to inform them of a new listing, product, or service. Plus, email is an easy way to support clients and build trust. To know more about the essentials of email marketing for real estate agents, read our article Email Marketing Guide For Real Estate Agents.
3 . Using Mobile Apps
It is no news that most internet users access it through their mobile phones. We've all seen how Google stresses the importance of a great mobile experience and user-friendliness. This is what having a proper-functioning mobile app does for you, your clients, and your prospects. It goes without saying that real estate agents and brokers need to take advantage of Realtyna's iOS and Android Apps to make it easier for clients and prospects to access their products and services through their mobile devices, hence improving their ranking on search engines.
With different applications, clients can access more information and do multiple things on their own. Real estate professionals, on the other hand, can complete several tasks such as sending and managing listings, simplifying transaction operations, etc., using the iOS or Android Apps.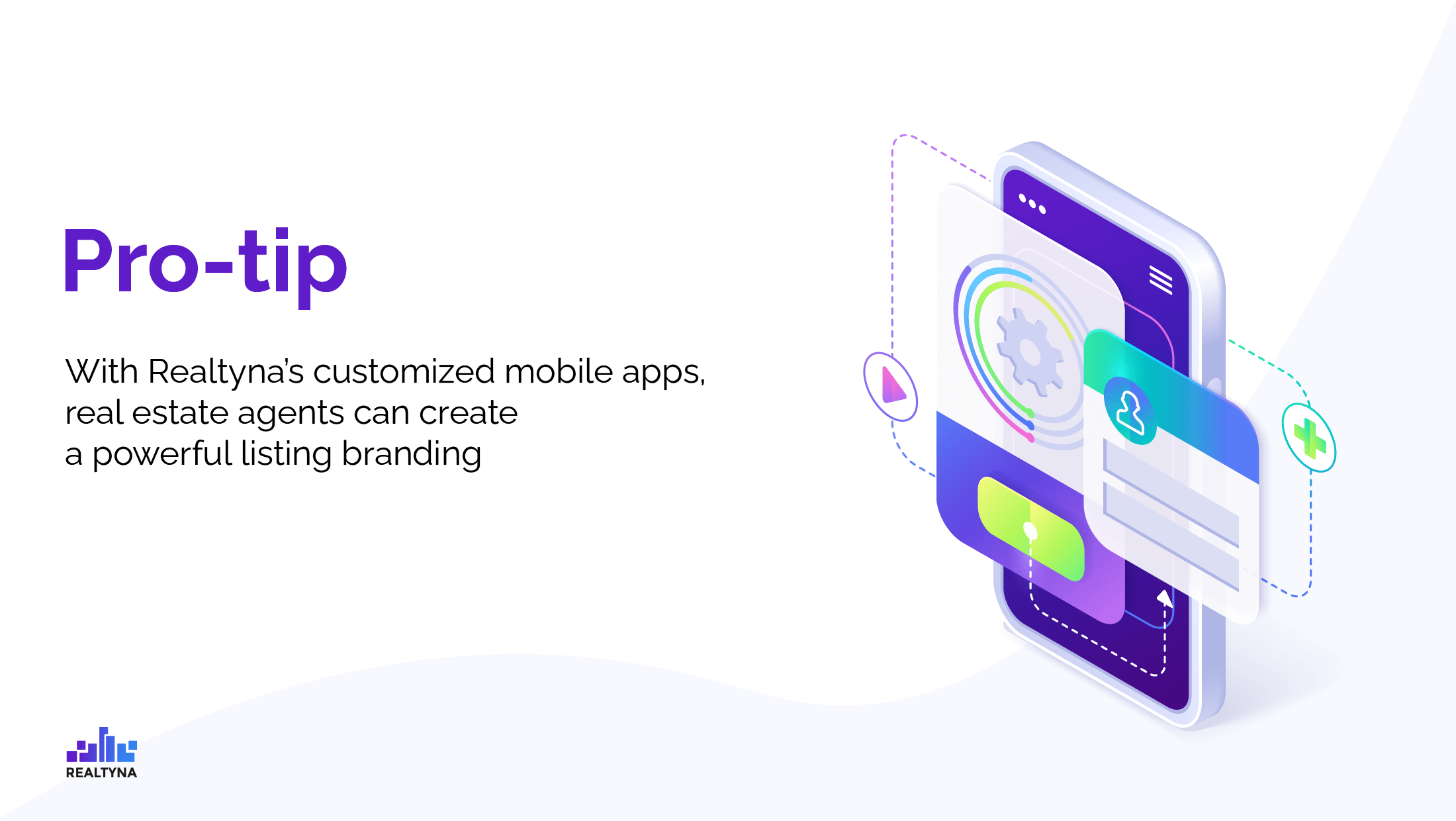 4. Blogs
Blogs are one of the most common techniques that real estate websites use to attract more potential clients. A real estate agent can share details about new products, services, or real estate market updates through blogs. Usually, people search online when they're looking for houses. Having the exact information about a specific topic related to their search can help market your real estate business. When a potential lead stumbles on your blog, it provides useful information while telling them what your business offers.
Conclusion
The real estate industry is highly competitive, that is why real estate agents need the best practices to promote their brands. There are millions of methods you can use to help you with your real estate business. However, the four methods above are some of the most effective ways for real estate professionals to succeed while staying ahead of their competitors. Keep yourself updated with the latest real estate practices and improve your real estate business as trends continue to change.
For more information on marketing strategies to grow your real estate business, read more of our articles below:
Top Must-Have Tech Tools for Real Estate Agents
6 Essential Tools to Take Your Real Estate Business Online