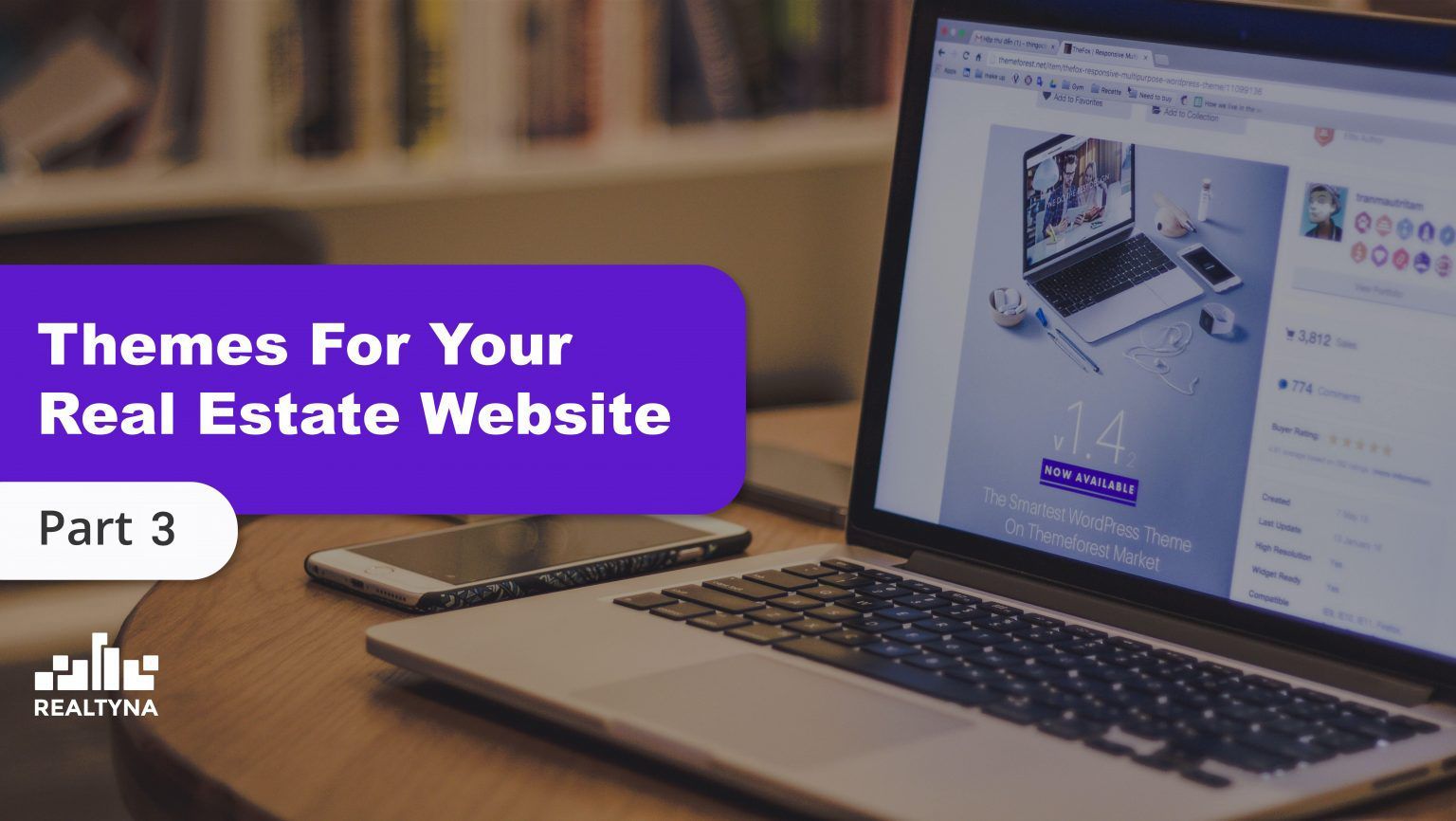 Themes for Your Real Estate Website (Part 3)
12 Apr 2021

Posted at 11:00h
0 Comments
In our previous blogs, we already spoke about five real estate themes and discussed these themes in detail. In this blog, we are going to discuss another five themes for your real estate websites. The themes may seem very similar to each other, and that's why we decided to highlight the small differences in this blog.
Let's jump into it.
Bridge & Enfold Themes
Bridge Theme can be considered as one of the most popular third party themes for WordPress. This is considered as one of the most flexible themes for your real estate website. This includes full screen video support for splash page development. This theme also includes WP Bakery page builder, which allows you to edit pages with several clicks.
The first thing you see on Bridge Theme for your real estate website, is a huge picture and a search option. Two main default pictures are available, which are changing in just seconds.
Enfold Theme is definitely built for speed. It can support third third-party tools such as MailChimp. It allows you to configure colors, columns and front with the help of its layout editor.
Unlike Bridge Theme, Enfold Theme default has got a button for direct communication with agents in the same area where you can find the properties.

Bridge Theme has a huge picture of the map, while Enfold doesn't have it by default

Enfold Theme has the option to find the neighborhoods. It shows them in the cities with not only huge pictures, but how many listings are available.

The last difference is that the Bridge Theme default has featured, hot offer, open house, and foreclosure with the numbers written there.

X Theme and Avada Theme
Avada is said to be the number one selling WordPress theme of all time. It has the features to support it. It is highly flexible, offering multiple responsive sliders, header area options, widget sections, and sidebars. It also uses the intuitive Fusion Builder, allowing you to build a complete real estate website without any coding.
X uses stacks to allow you to layer designs and achieve virtually any style and layout. It also provides live previews and responsive visibility so you can see your changes on your real estate site as you make them and control the features that display on each device.
There are very small differences between these two themes for your real estate website. The main differences are written below:
Despite the fact that both themes have maps on the website, still there is a huge difference on the map. On X Theme, there is a normal map. On the Avada settings, you can see the actual pictures of properties.

There is a difference between their search options. On the X Theme default, there is a traditional search button. O Avada, there is a small button to enter the keywords.

=Agent Press Pro
It is built on Genesis Framework, which is a design platform with a massive community of users with WordPress. This theme allows you to edit content and colors, and it allows you to preview the changes in real time. This theme offers six homepage widget areas to promote lead capture tools, feature image and layout options to fit your brand.
On Agent Press Pro, the first thing you can see from the starting point is:
Properties (for rent, for sale, vacation rental, complexes, commercial, neighborhood)
Agent
CRM
Compare
Blog
By searching for properties, you can easily select more options and you will simply have the opportunity to search for properties and filter them with different options.
Agent Press Pro is a very fast theme. The fast load times will keep leads on your site longer. It's an SEO theme that can help take your site to the next level.
Last Several Words
Now you already know the differences and similarities between 10 real estate website themes, and we hope that it will be helpful for you to choose the right theme for your real estate website.
If you missed the first and second part of themes for your real estate website, please check here:
Themes For Your Real Estate Website (Part 1)
Themes For Your Real Estate Website (Part 2)