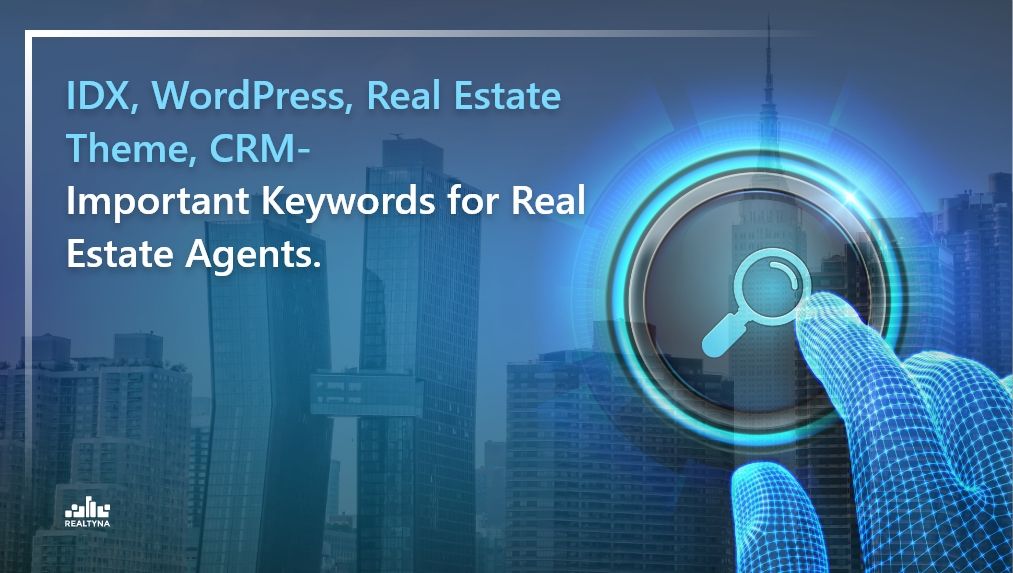 IDX, WordPress, Real Estate Theme, CRM — Important Keywords for Real Estate Agents
09 Jul 2021

Posted at 11:00h
0 Comments
Once you finish your training and obtain the real estate license, the question arises how to present your listings and how to obtain a good online presence? That's when such terms like IDX, WordPress, CRM, and MLS come into play. Once you start researching, these terms will show up and it's really easy to get confused.
In this article, we will provide a detailed guide on what each term means and how it's applied to the real estate industry.
So, let us explain.
IDX
IDX, also known as Internet Data Exchange, is a set of rules and standards that regulate how the data is transmitted from the MLS to your own website then to your clients. IDX was established in early 2000 and is a predecessor to the RESO Data Dictionary. It was a groundbreaking policy at the time and allowed agents to have their listings online. Previously when IDX was yet to be established, there were different means for agents to list the property online, but it was too expensive therefore only big brokerages were able to do that.
IDX simplifies the process both financially and technically.
How Does IDX Work?
As we already mentioned, IDX is a set of rules and standards that help data to be transmitted from the MLS to your own website. The data, aka property listings, are updated every few hours, so your clients will have access to the latest information. This is what makes having your own IDX website so special. Portal searches may showcase a high number of unavailable properties, like properties that have sold already, or many active property listings are already missing. Imagine this huge gap that it creates in the property inventory and you can fill up that gap by having accurate displacements of listings on your website.
To learn more about IDX policies, please consult your MLS provider and check out NAR's Handbook on IDX Policy.
If you have any questions about the technical side of IDX, contact us and we will be happy to assist you.
WordPress
WordPress is one of the most popular platforms for creating your own website and blogs. It's easy to establish a highly customizable website. With WordPress, you have full control over how your listings are displayed. And with time and proper marketing and SEO strategies, you can rank your website and listings very high on Google, showcase your expertise and generate leads.
High customization combined with the best WordPress plugins will help you boost your sales and functionality.
Realtyna has many real estate plugins. One of them is our core product WPL. It's one of the best real estate plugins in the market. Check out what others have to say about WPL.
As we mentioned above, portal search websites are not a reliable source of information. Real estate IDX websites with accurate listings, as well as neighborhood information, can produce many leads.
Real Estate Theme
Once you have a real estate website, it's time to choose a real estate theme. The real estate theme adds an overall structure, design, layout and style elements. The right real estate theme is essential for your real estate website, especially if you want a right representation of your brand. Check out our article Best WordPress Themes for Real Estate Website to learn more about real estate themes.
CRM
CRM, aka customer relationship management, is a very common software that agents use to automate and manage their sales flow. It helps you to keep track of your clients, and stay in touch with them, attract new clients, manage transactions and close the deals. Check out our blog to learn more about CRM What Does a Real Estate CRM Stand for?
P.S. Check out what Realtyna's CRM has to offer you WPL CRM