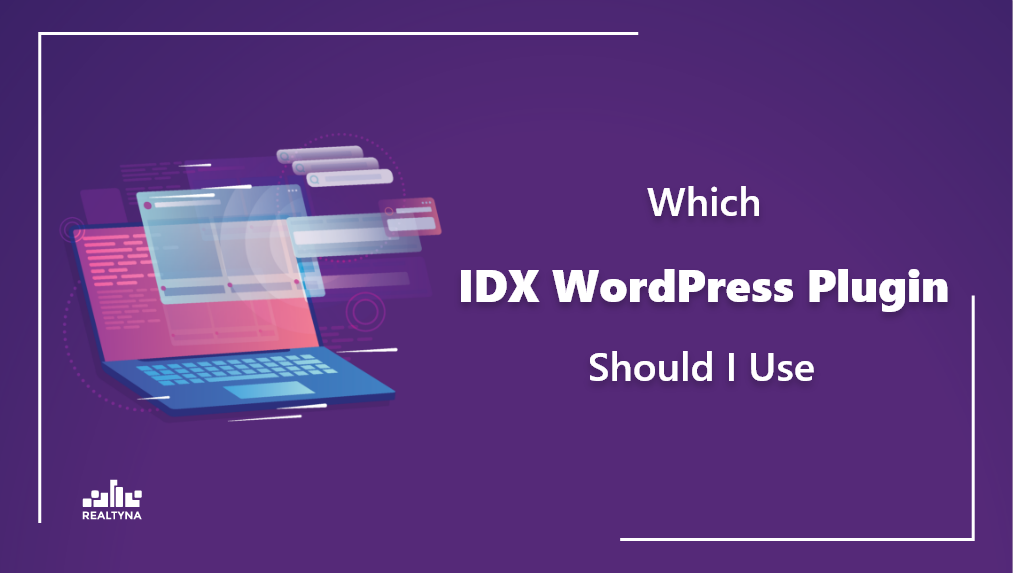 Which IDX WordPress Plugin Should I Use?
28 Oct 2021
Posted at 11:00h
0 Comments
If you have chosen WordPress as your website builder, you are going in the right direction. It features thousands of plugins that allow users to design their website with minimum or no coding. On the other hand, IDX is a solution to browse MLS listings online. In other words, IDX is a set of rules, licenses, and technologies that allow you to access MLS listings, link them to your site and show them publicly. In this article, we will show you which IDX plugins you need most on your IDX WordPress website, and how to install them.
Let's dive into it!
What is a Plugin?
Software that can be installed on your WordPress website to expand its features and allow it to accomplish new tasks is called a plugin. It can be different with different functionality. For example, WPL(WordPress Property Listing) manages property listings, RETS / IDX / VOW real estate options, and scalable features. It supports all RETS-based MLS providers in North America. It is used by more than 5,000 real estate sites worldwide.
How to Install an IDX Plugin on Your WordPress Website
Log into your WordPress dashboard with your admin username and password.

From your WordPress dashboard select "add new."

Search plugins listed by WordPress. Type the plugin you want in the search bar. Then click "Install Now."

Once installed, an Activate button will appear in the same window. Click it, and go live with your plugin.
You have learned how to install the WordPress IDX plugin. Now, let's talk about:
The IDX Plugins I Should Install for My WordPress Website
WPL Real Estate
WPL has lots of features and add-ons for real estate agents and real estate agencies. Check the WPL demo website
Download the WPL manual and check the WPL knowledge base. If you can't find an answer to your question in the WPL Manual or Knowledge Base, open a Support Ticket, and ask your question there.
WPL is a translation-ready IDX plugin to make changing languages as easy as possible. If you need a site with multiple languages, Realtyna offers a multilingual feature for use under WPL PRO.
WPL – Real Estate CRM
The next WordPress IDX plugin that you need for your real estate website is customer relationship management or CRM. Besides great user experience integrated with user interface, CRM administrators can control access levels, adjust confidentiality and monitor online activity.
To understand more about how customer relationship management improves a real estate agent's work, please, see the blog:
Real Estate CRM: How CRM Improves Real Estate Agents' Work
Yoast SEO
Yoast SEO has existed since 2008 to help millions of websites around the world. Its mission is SEO for everyone. Yoast will help you rank highly in search engines, and have a better, faster, and stronger website than the people who sell or do the same kinds of things as you.
Yoast SEO – WordPress plugin (opens in a new tab)
Realtyna Organic IDX plugin
Realtyna's Organic IDX integration and real estate solutions, support all RETS-based MLS providers in North America. It is completely flexible due to its design. That is why you can add, remove or change fields without custom changing the database.
MLS Integration For WPL
MLS Integration lets you insert data from your MLS provider on your website. One of the home buyers' priorities is browsing for houses simply, on one website. Make sure that this tool is on your website, together with your branding and contact details. This will help keep the users on your website as long as possible
As you see, the real estate business is not an easy job. Real estate agents should take into consideration every detail and take care of their image. As online presence is very important for that, I hope this blog will help you to develop your website, track more leads and be more successful.
To learn how to update IDX plugins on a WordPress website, see the article: How to Add IDX to A Website? And How to Update Plugins on a WordPress IDX Website