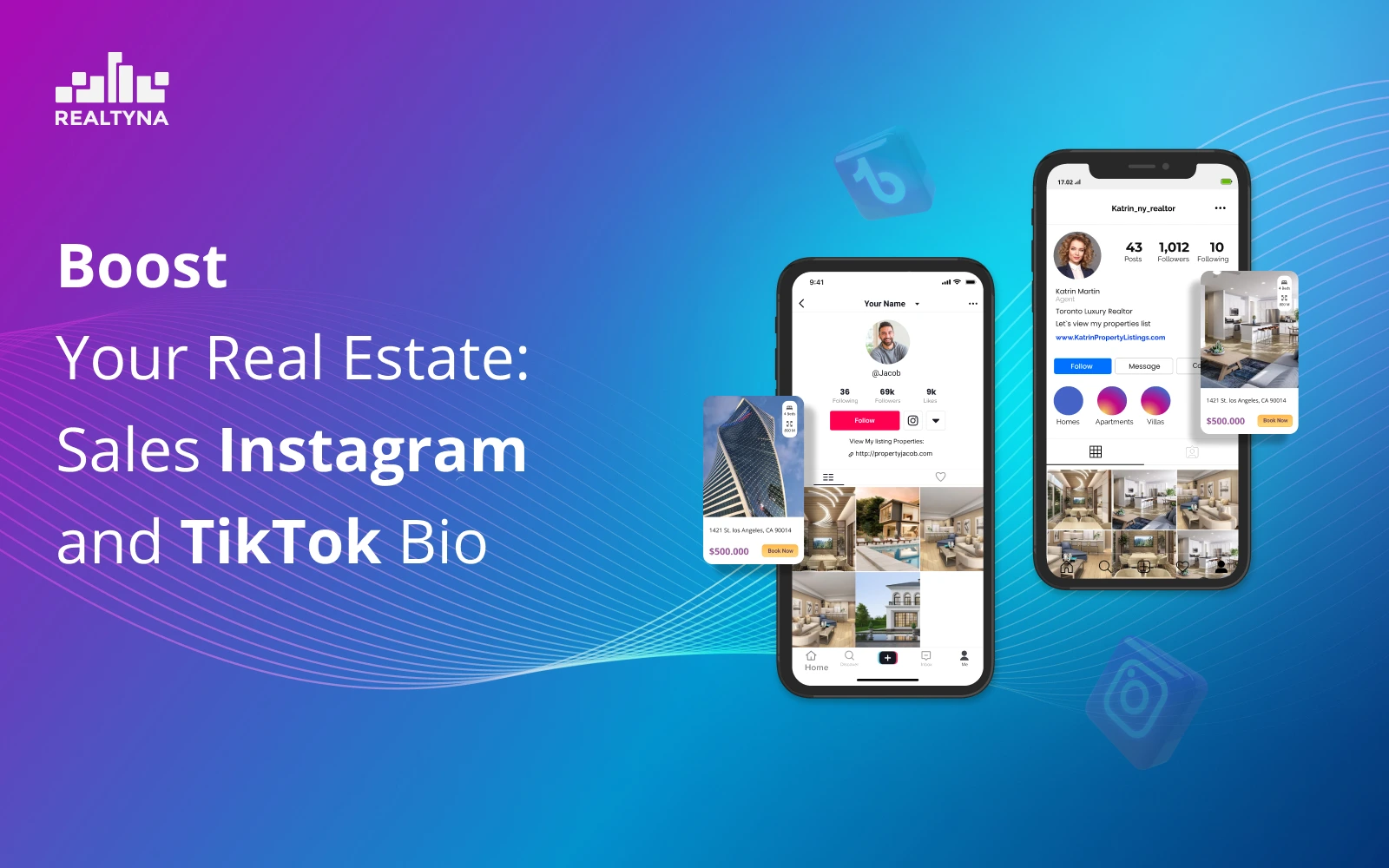 Boost Your Real Estate Sales: Instagram and TikTok Bio
26 Jul 2023

Posted at 09:21h
0 Comments
In today's digital age, social media platforms have become powerful tools for real estate agents to showcase their properties and engage with potential buyers. With millions of users on Instagram and TikTok, leveraging these platforms can significantly boost your real estate sales. In this blog post, we will explore how you can optimize your Instagram and TikTok bio to attract a wider audience, showcase your properties effectively, and increase your chances of making a sale.
Reach a Wider Audience
Instagram and TikTok are two of the most popular social media platforms, with a massive user base. By utilizing the Bio Add-on feature, you can tap into this large audience and gain more visibility for your properties. Integrating your real estate listings into your bio section allows users to easily access and explore your properties, even if they are not actively searching for them. This increased exposure can help you attract potential buyers who may not have found your listings through traditional real estate channels.
Showcase Your Properties
With the Bio Add-on feature, you have the opportunity to showcase links to your properties directly in the bio section of your Instagram and TikTok profiles. This means that users can conveniently click on these links and instantly view your properties, getting a glimpse of what you have to offer. By presenting your listings in an engaging and visually appealing manner, you can capture the attention of potential buyers and entice them to explore further.
Increase Sales
By effectively utilizing Instagram and TikTok bios, you can significantly increase your chances of making a sale. By reaching a wider audience and providing easy access to your properties, you create more opportunities for potential buyers to contact you and make an offer. The convenience of accessing property information directly from your bio section eliminates unnecessary steps and encourages immediate action. By leveraging the power of social media algorithms, you can enhance your lead capture and conversion rates, ultimately driving more sales.
To Sum Up…
Incorporating the Bio Add-on feature into your Instagram and TikTok bios is a game-changer for real estate agents looking to boost their sales. By reaching a wider audience, showcasing your properties effectively, and providing easy access to your listings, you can increase your visibility, engage potential buyers, and ultimately drive more sales. Embrace the power of social media and leverage these platforms to take your real estate business to new heights.
You can also check: Instagram for Realtors: What's New?