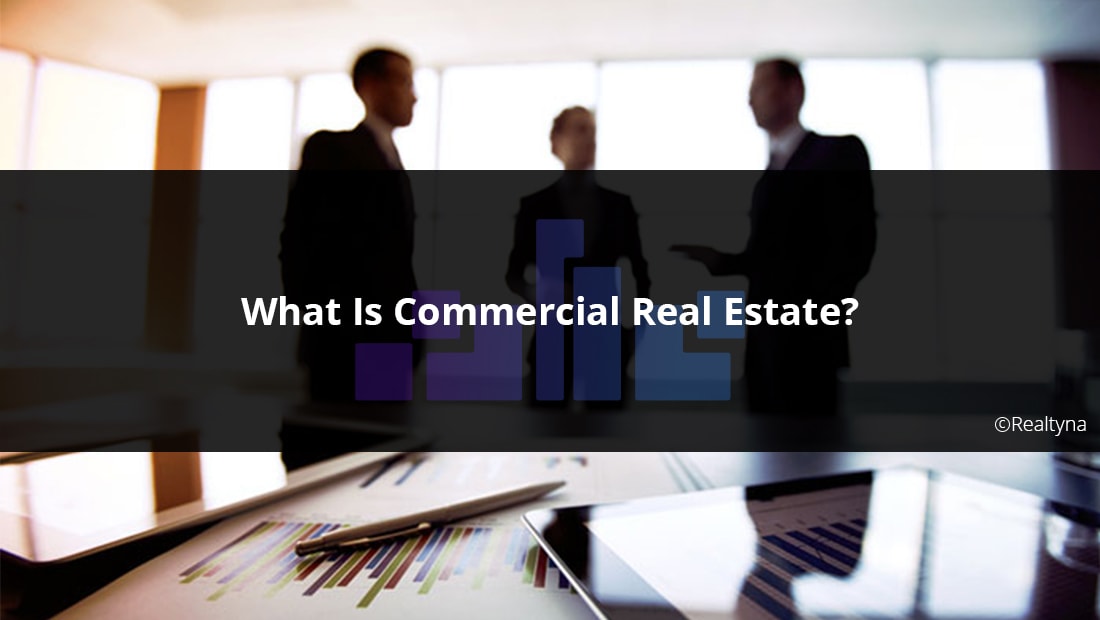 What Is Commercial Real Estate? And How to Create a Commercial Real Estate Site
20 Jun 2019

Posted at 11:36h
0 Comments
Commercial real estate is property that has been developed for income generation. This can include anything used exclusively for business purposes, such as offices, hotels, restaurants, stores, and gas stations.
Introduction to Commercial Real Estate
Businesses need a place to sell goods and services, so many buy or lease property. This property is known as commercial real estate. The association with income generation is what distinguishes this type of real estate from other real estate categories such as:
Residential – property that has been developed for living, such as single-family homes, townhomes, condominiums, duplexes, vacation homes, and mobile homes
Industrial – property developed for the production of goods, including factories, warehouses and research and development facilities
Land – property with few or no structures or farms and ranches
Because many companies are looking to acquire property, commercial real estate functions as a market. The commercial real estate market tracks the economy at large. When businesses are doing well, they seek to invest and demand for commercial real estate typically rises. When businesses are struggling, they curb spending and demand tends to fall.

Types of Commercial Real Estate
Commercial real estate can be broken down into several subcategories. The most popular are:
Retail – retail properties include shops, boutiques, shopping malls, big-box stores, outlets, grocery stores, etc.
Restaurant – restaurant properties include sit-down restaurants, delis, coffee shops, lunch counters, cafes, bakeries, etc.
Multifamily – multifamily properties are apartments buildings or complexes that host several rental units in the same structure.
Office – offices include office buildings, services, skyscrapers, etc.
Healthcare – healthcare properties include, hospitals, clinics, doctor's offices, dentist's offices, etc.
Hospitality – hospitality properties include hotels, bed and breakfasts, motels, inns, etc.
Miscellaneous – miscellaneous properties are everything else, such as sports complexes, entertainment facilities, specialty properties, etc.
How Can I Find Commercial Real Estate Listings?
There are private databases that brokers use to share commercial listings with one another. These are called Commercial Information Exchanges (CIE). The CIE system is analogous to the MLS system in residential real estate, though there are some differences in the way agents are compensated. Each CIE has a territory and a database of listings it manages. According to the National Association of Realtors, there are 67 CIEs in the U.S.
There are also companies that market commercial listings to the public. One of the most prominent is LoopNet. LoopNet publishes more than 500,000 listings nationwide with filters for property type (retail, restaurant, office, etc).
To find commercial listings, you can search LoopNet or work with a real estate agent with access to a CIE.
How Can I Build a Commercial Real Estate Website?
Marketing online an important first step in a commercial real estate career. Here are the six basic steps any agent needs to build a commercial real estate site.
Note: These instructions are provided for WordPress.
1. Choose Your Domain
A good domain name can help your site appear in search engines and attract more visitors. Try to include keywords that will help your site rank higher.
2. Create Your WordPress Account
Go to WordPress.org, click "Get Started", and follow the prompts. You can register your domain name with WordPress too if you do not have it registered elsewhere.
3. Setup Hosting
Your hosting plan will depend on the number of commercial properties you plan to host on your site.
4. Download Plugin
You will need to plugin that converts your WordPress site into one that is optimized for commercial real estate. For more on Realtyna's offerings, check out our Organic MLS Integration.
5. Choose Theme
Choose a theme that fits your brand and is compatible with your plugin.
6. Add Listings
You have several options here:
Add your own properties – this is a good option for your own commercial listings to publish online.

Import via RETS – the RETS option is for connecting to an MLS and pulling commercial listings via data feed.

Import via XML/CSV – this option is for connecting to other commercial databases that store listings in XML or CSV.



For more on building a commercial real estate website with WordPress, give us a call, or check out our blogs, 15 Tips to Create a Successful Commercial Real Estate Website and LoopNet/CoStar Alternatives: How to Build a Commercial Real Estate Site and Outrank the Portals
Now you know what commercial real estate is. Questions or feedback? Leave them in the comments. To learn more about the industry, check out How Does the Real Estate Market Work?