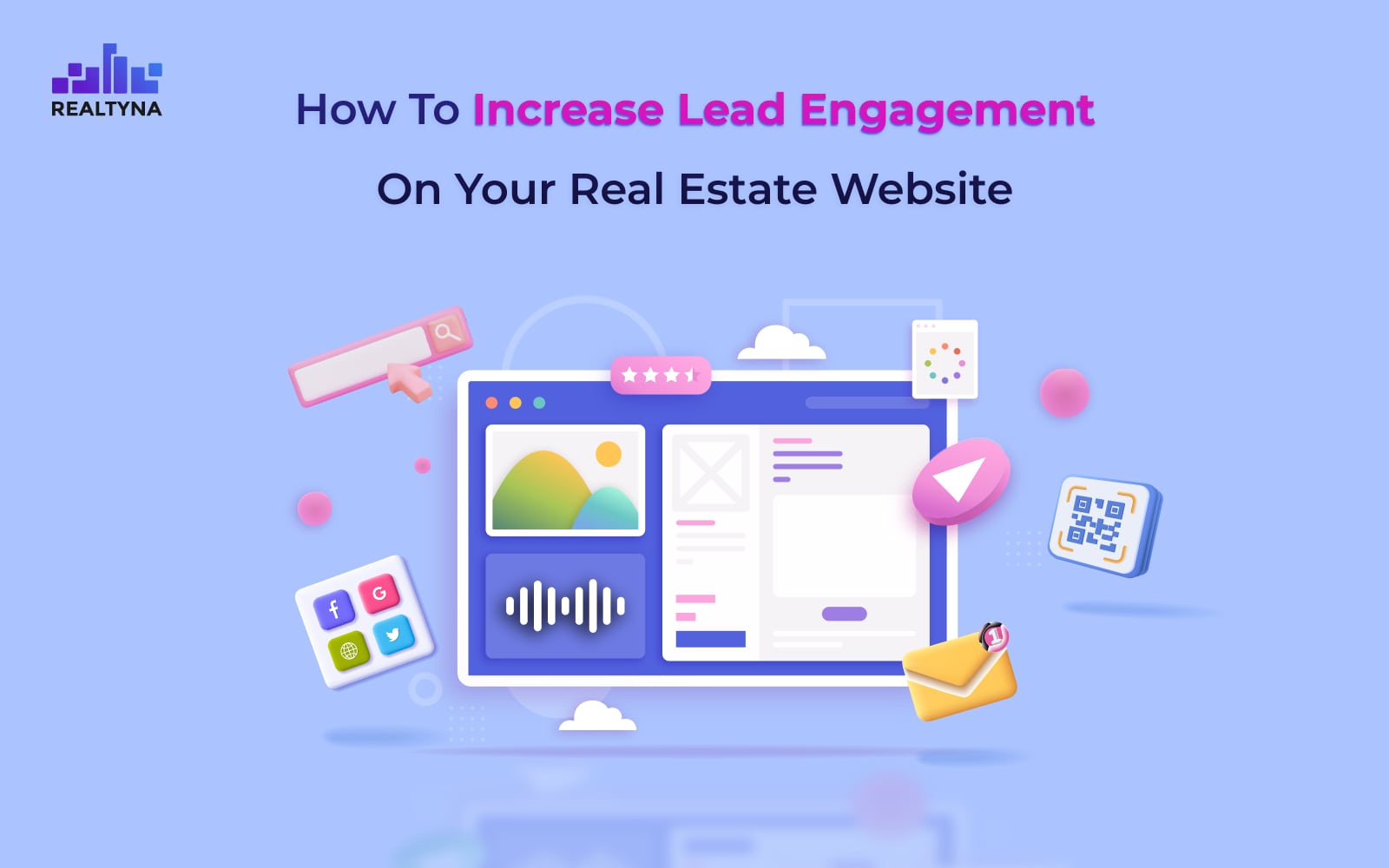 How to Increase Lead Engagement on Your Real Estate Website
10 May 2023

Posted at 09:22h
0 Comments
It doesn't matter if you're just starting out as a Realtor or a seasoned pro looking to expand your team. You need a good real estate lead generation strategy as part of your marketing plan. So, incorporating efficient technological solutions to improve your website's lead generation rate is essential. Here are some of the most effective ways to help increase lead engagement on your real estate website.
1. Using a Feature-rich Website Builder
Many real estate brokers have a hard time attracting visitors to their websites because of the poor performance of their sites. However, by implementing a feature-rich system, agents can build robust websites to enhance the customer experience and boost overall site performance and organic lead generation. As a result, it creates a strong rapport with leads, attracting more engagement to their website. WPL Pro is our go-to choice for a top-notch website builder for real estate professionals.
2. Use Realtyna's CTA Plugin
For real estate agents looking to increase website traffic, generate organic leads, and showcase their listings, Realtyna's CTA Plugin is the ideal solution. With the ability to create unlimited custom calls to action (CTAs), you can target users with the right information at the right time to boost your conversion rate and email list segmentation. There are several notification types, design options, and various color schemes. It is even more unique because agents don't need coding skills to implement this tool.
3. Implement the Social Impact Add-on
The Social Impact Add-on is designed specifically to help real estate professionals get the most out of their online presence. This tool helps real estate professionals create a more competitive, efficient, and flexible online presence for their businesses. Additionally, it allows agents to add social media share buttons to their listings, making it easier for users to share listings on various social media platforms. This means users can easily access property listings through different social media platforms, increasing website exposure and traffic.
4. QR Codes
QR Codes are among the top trending digital tools used in real estate marketing systems today. They promote agent listings quickly and effectively, increasing property visibility and driving traffic to agent websites. Leads are more likely to interact with listings through this method.
5. Create Useful Content
In addition to efficient tools, providing high-quality content, including informative articles, blogs, guides, videos, etc., is another very effective strategy for increasing lead engagement on your website. Realtyna's SEO package now helps real estate professionals with various services, from writing articles to properly optimizing websites to rank better on Google and other search engines.
Conclusion
Incorporating these lead generation strategies into your real estate business can significantly impact your success. So, to stay competitive, it is vital to use these methods for lead generation and to close more deals.