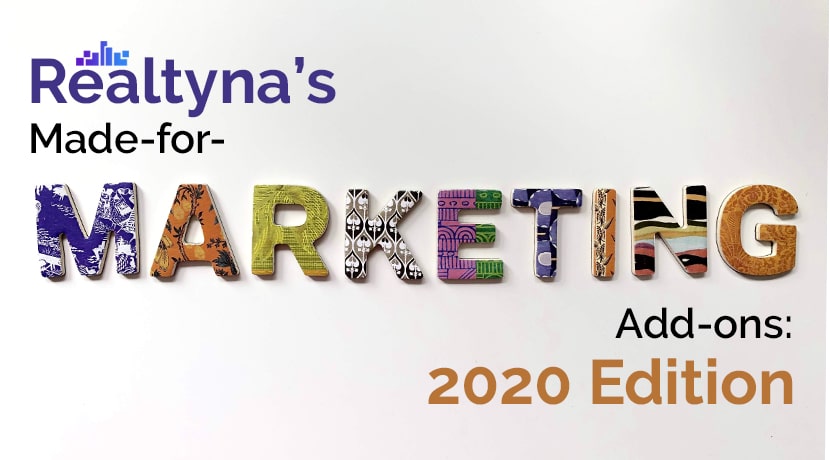 Realtyna's Made-for-Marketing Add-ons: 2020 Edition
17 Jun 2020

Posted at 11:00h
0 Comments
It's clear that the pandemic affected and oftentimes changed work practices. It's apparent face-to-face communication isn't the only way real estate agents can do their business. The events of the last few months clearly showed that many real estate agents weren't prepared for the scale of events, and it affected their work, despite the real estate services being considered as essential in most states. With the expectation of a possible second wave of coronavirus outbreaks, it's time for the real estate agents to adapt their work practices to the call of the times and incorporate technologies in their daily practices.
In this article, we will talk about Realtyna's add-ons and how and why you should use them right now.
User Analytics Add-on
The real estate industry is changing very fast right now. It's important to track even minor changes. There is some uncertainty about the future of the real estate market. How can you prepare for it? You can prepare by analyzing the patterns in your clients' actions. What are they searching for? What listings are they interested in? Knowing which listings are in demand will help you to trim your marketing strategy so that you can effectively manage your budget. To learn more about the User Analytics Add-on, check out our blog How Can You Use User Analytics Add-on to Track Market Shifts During COVID 19.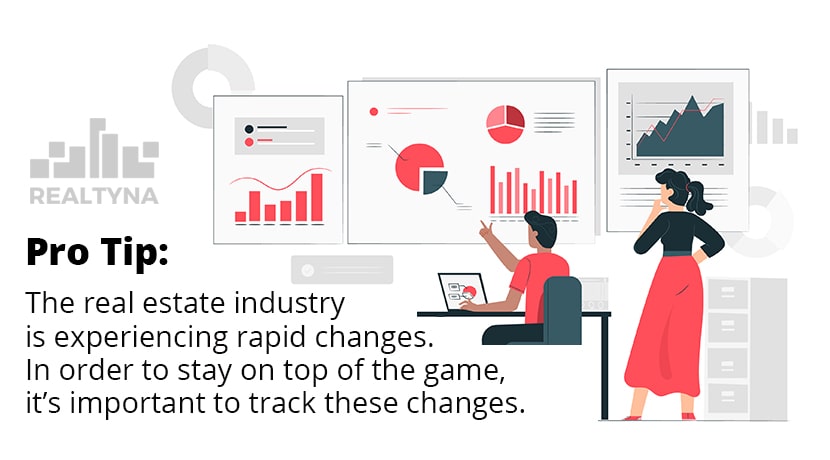 Facebook Add-on
With face-to-face communication, open houses, and other traditional marketing strategies being not applicable to the current situation, Facebook marketing and Facebook ads become a very convenient marketing strategy to promote your real estate listings. The truth is despite the market having slowed down, some clients are still interested in purchasing a property. That's why it's so important to continue marketing and promoting your real estate listings.
Facebook Add-on takes advantage of Facebook Dynamic Ads to send your real estate listings to Facebook and convert them into ads. Facebook Dynamic ads allow you to control all the information about your website. It connects to your website and you decide what type of information & listings the audience can see. And considering the information you'll receive from User Analytics Add-on, it will be very easy to figure out what listings to convert into ads.
To learn more about Facebook Ads, check out this article: Effective Facebook Ads.
SEO Services
Think about the factors that influence your choice to stay or not on the website. You might say the design of the website, the overall lack or the sufficiency of the information. These factors are secondary. The most important factor is how fast your website's loading time is. Only a couple of seconds determine whether or not your visitor will actually stay and continue exploring the website.
Countless real estate listings existing on your real estate website, as well as other content, may slow down your website.
With Realtyna's Service Optimization Services you can scale up your business without sacrificing load times.
With Realtyna's experts you can:
Arrange Cache Server (on dedicated servers)

Upgrade to NGINX

Install PHP 7.2 and Optimize PHP Settings

Improve Database Engine

Database Clean up and Optimization
CRM
With the real estate businesses going virtual, it's important to have a system that will help you manage all your virtual meetings, the flow of leads, and their contact information. We have mentioned it countless times; staying in touch with your clients is very important. CRM helps you to manage your online contacts with your clients as well as generate new leads.
In a nutshell, with CRM you can:
Capture leads through various online forms

Gather the necessary information about you leads

Monitor their online activity

Distribute roles in the system
To learn more about CRM, check out the blog Ultimate Guide to Real Estate CRM.
Review and Rating System
It's a universal truth. People on the Internet trust reviews, trust other people's judgment, and make purchasing decisions based on reviews and ratings. It's important to present your clients with the possibility to both rank your website and check the reviews if they are a first time visitor. Honesty enhances loyalty. In order to build a strong brand and a base of loyal customers, you need to be transparent about your company's activities and services. And most importantly let you clients decide and let others know whether or not they can trust you.
It's especially important right now when everything becomes even more virtual. To learn more about the benefits of the review and rating system, check out this article The Importance of Realtyna's Review and Rating Add-on for Your IDX Website.
P.S Interested in managing your brokerage remotely? Check out our blog Manage Your Brokerage Remotely with Realtyna
Disclaimer: The product mentioned in this article as "Market Reports Add-on" has been later renamed to "User Analytics Add-on".