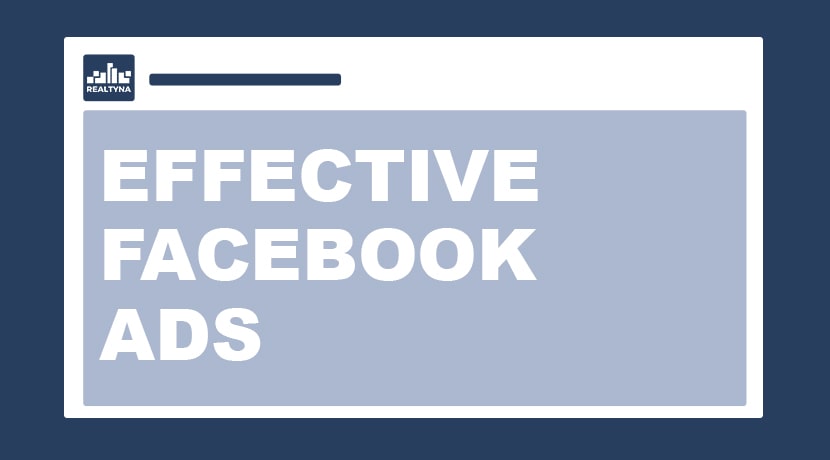 Tips for More Effective Real Estate Facebook Ads
04 May 2020

Posted at 11:00h
0 Comments
Facebook is one of the greatest social media platforms for your real estate business. It provides various avenues for businesses to stay notable and even increase their visibility. One of the most effective ways to do this is with Facebook Ads. Here, we will discuss the tips for more effective real estate Facebook Ads.
Why Facebook Ads?
Before we talk about some of the most effective ways to advertise on Facebook for real estate, let's discuss the importance of Facebook Ads for your business.
What makes Facebook Ads so important?
One of the main reasons to advertise on Facebook is that it's one of the most popular social media platforms in the world and you have a chance to contact a wide audience there.
Also, Facebook Ads help you to target your ideal audience. You can define who you want to reach with your ad and adjust it through different criteria: Age, gender, location…
Also, we have to mention one of the most important functions: Facebook Retargeting Ads. Have you noticed that sometimes, when you visit a random website, after opening your Facebook you see the ad promoting some product from the website? This means that the business is using Facebook retargeting ads. Facebook retargeting (often called remarketing) helps you to reach the audience that didn't convert right away. So, installing Facebook Pixel and running a retargeting ad is always a good idea.
Lookalike Audience is one more reason why you need Facebook Ads for your business. It's a very effective marketing tool. This is a Facebook segmentation tool that finds new audiences with the same demographics and data as your users. It allows you to target a wider range of potential clients.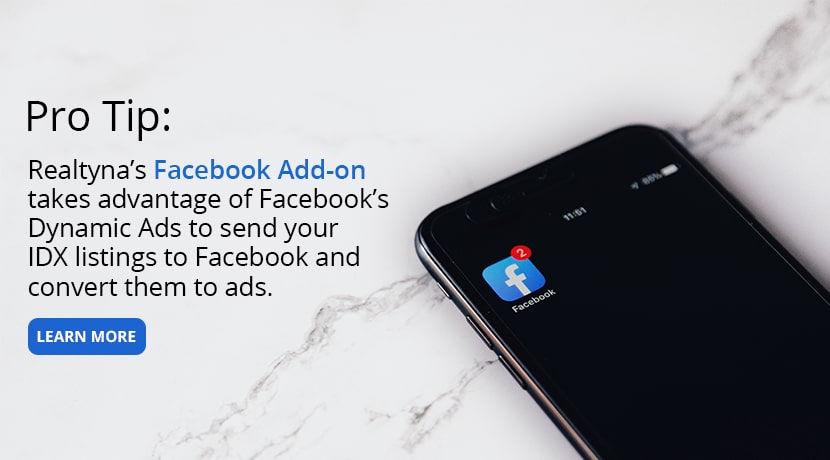 Effective Ads
There are various kinds of ads on Facebook. All of them can be important and effective. But it depends on why you are using them. What is the purpose? Let's discuss some of the most effective ones for the real estate industry.
Video Ads
Videos are important. People watch more and more videos every year. It's a fantastic way to increase traffic for your business. So, Facebook Video ads will help you to attract your clients' attention very quickly. You should just always make sure that your video ads are short and easy to understand. Of course, the resolution should be very high as well.
Carousel Ads
If you want to showcase different listings, you can use carousel ads. It allows you to market different listings in one ad. You can upload between 2 and 10 images. Do you know what makes this type of ads very important? CTA buttons. Yes, each slide has a CTA button which makes the engagement even easier.
Story Ads
We all know how popular stories are on different social media channels. Stories are very popular on Facebook too and in the coming years, the popularity may also increase. People love stories because they can post things they couldn't post on their feed because they disappear in 24 hours. That's why using story ads is a good idea. They grab your prospective client's attention easily.
Messenger Ads
When talking about which ad provides a better chance for interaction, we should definitely mention Messenger ads. If you are using Messenger ads, it is more likely that you will have direct communication with your clients. Moreover, you can send the ads to buyers or sellers you have already spoken with on Messenger. These kinds of ads appear in the inbox as messages.
Did you find the information useful? See our blog about: How to Launch a Facebook Ad for real Estate.