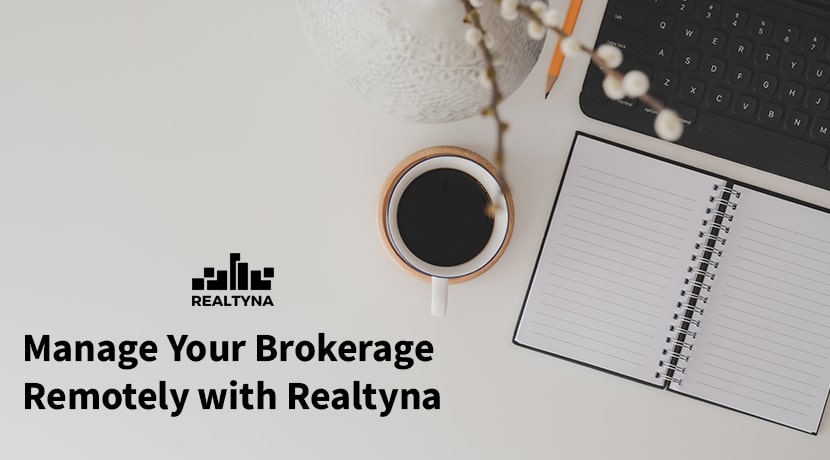 Manage Your Brokerage Remotely with Realtyna
04 Jun 2020

Posted at 11:00h
0 Comments
When you run a real estate brokerage you have a huge responsibility. Being a leader of a brokerage demands various skills and knowledge.
Once you establish your own real estate brokerage, you should be ready to take your business to a different level. Time and experiences have shown us that you should be ready for any kind of change that might happen around you. It also is pretty obvious that being able to manage your brokerage remotely is something that matters now.
In this article, we will show you some of the ways to run your brokerage remotely.
Manage Your Brokerage Remotely
When talking about working remotely and managing agents from distance, what is the first thing that comes to your mind? Finding ways to do that, probably.
Any kind of remote work requires good technology. A strong real estate website with all the necessary tools will help you to manage your brokerage effectively.
Choosing the right real estate website for your business demands research and planning. Also, you should know the necessary tools for your website.
Realtyna offers you the best solution for managing your brokerage. The wide range of add-ons will help you to work remotely and ensure that your brokerage is developing in the right way.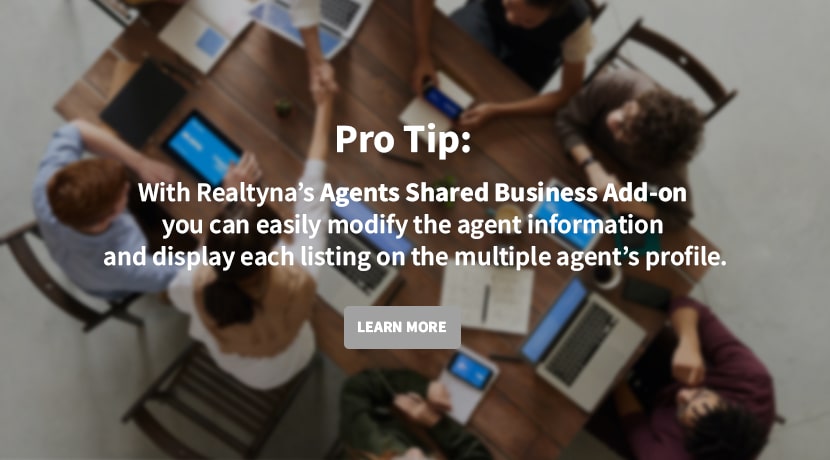 Realtyna Solutions for You
To have effective management, you will need a proper system. You should be able to monitor all from one place. Realtyna's WPL Pro platform is the most feature-rich, flexible, scalable, and extendable WordPress plugin for creating Real Estate websites. The platform provides full control over the website contents and plugins.
Brokerage add-on with Membership add-on is a good package of add-ons for your website. They give you very effective tools to manage everything. With Realtyna's brokerage-add-on you can add a new level of management controls to your website. The Add-on works with Membership add-on only. It allows brokers to manage listings and also manage their agents' listings.
Every real estate broker aims to generate leads on the website. Lead generation is crucial for the real estate business. Converting your website users into leads is something every real estate professional should try to achieve. Also, collecting information from your website users is beneficial.
Realtyna's Membership Add-on is another useful tool. The add-on converts your website visitors into leads.
Agents share business is the right add-on for your website, especially when we are talking about remote working. The add-on enables the website manager to easily modify agent information. With it you can display listings on the multiple agent profiles and make sure that clients will get the fastest feedback.
Did you find the information interesting? See our blogs: How to Build a Real Estate Brokerage Website With WordPress and How to Manage Your Agents With the Brokerage Add-on