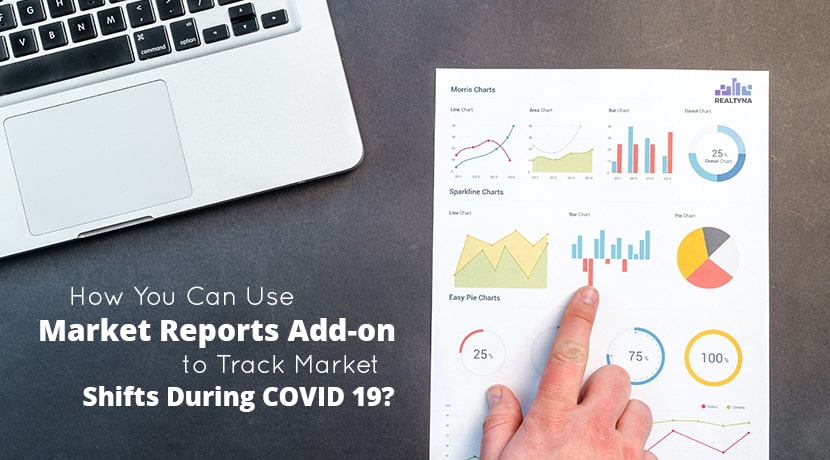 How You Can Use User Analytics Add-on to Track Market Shifts During COVID 19?
18 May 2020

Posted at 11:00h
0 Comments
There is no doubt that the coronavirus outbreak is changing our daily life, including the real estate market. Having an open house via Zoom or Skype is the new norm in the real estate industry. Not only that, as experts already notice, the housing market is also changing. Due to the uncertainty of these times, buyers and sellers are on the fence.
Real estate agents already report that the interest in real estate listings is differing from the pre-coronavirus period.
Times change and so does the real estate business. That's why it's so important to track the interests and preferences of your audience right now.
Today we will focus on User Analytics Add-on which helps you to stay updated about current real estate data.
What Is User Analytics Add-on?
User Analytics Add-on is an extension of Realtyna's WPL software. It integrates with your WPL real estate website for IDX and RETS and showcases the usage of your website, including the preferences of your clients. You can call the data, and it will produce the relevant results in the form of a chart or table.
Note to remember: With User Analytics Add-on you can choose the metric and a date range to identify how your listings performed in a certain period of time.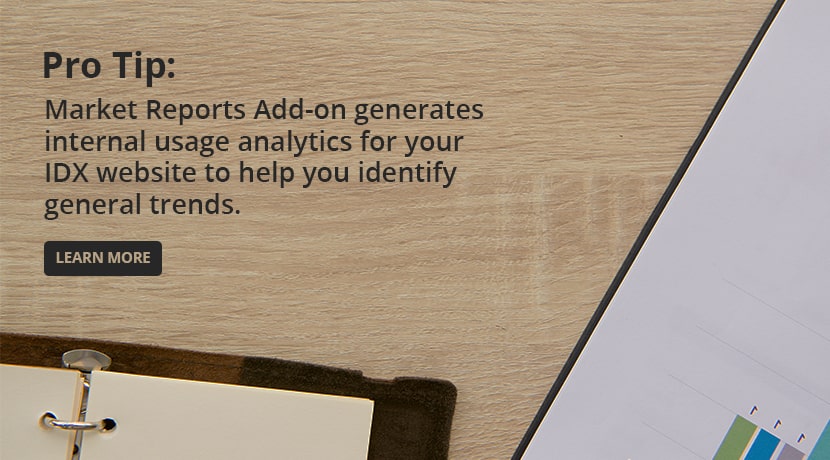 "Market Reports Add-on" has been recently renamed to "User Analytics Add-on".
What Is So Different About User Analytics Add-on?
Real estate agents might think that User Analytics Add-on is no different than Google analytics, but it's specifically created to track your listings. With the coronavirus outbreak changing your clients' preferences, it's especially important to track your listings' analytics to have a fast and adequate reaction.
If your strategy does not adapt to the call of the times, you as a real estate agent, won't be able to promote your brand or your listings effectively. You won't know what properties are doing well or what properties need a different approach.
Keeping your existing leads and generating new ones leads requires the precise knowledge of listings analytics the User Analytics Add-on gives you.
How Can You Use User Analytics Add-On
User Analytics Add-on helps you get deeper information about your website usage. But how exactly can you use it in your marketing strategies?
Through User Analytics Add-on, you receive the information about what listings are popular this week. That gives you tons of options. You are able to shift your marketing towards those specific listings or even improve your Facebook or web ads. Notice a spike in interest in certain neighborhoods? You can host a virtual open house there, or make it the target of your next email campaign. Analyzing all of these trends helps you to adapt your marketing strategy and even unlock new creative marketing methods!
P.S Interested in SEO strategies? Check out our blog How to Adapt Your Real Estate SEO Strategy to the New Challenges that COVID-19 Brings Us
Disclaimer: The product mentioned in this article as "Market Reports Add-on" has been later renamed to "User Analytics Add-on".