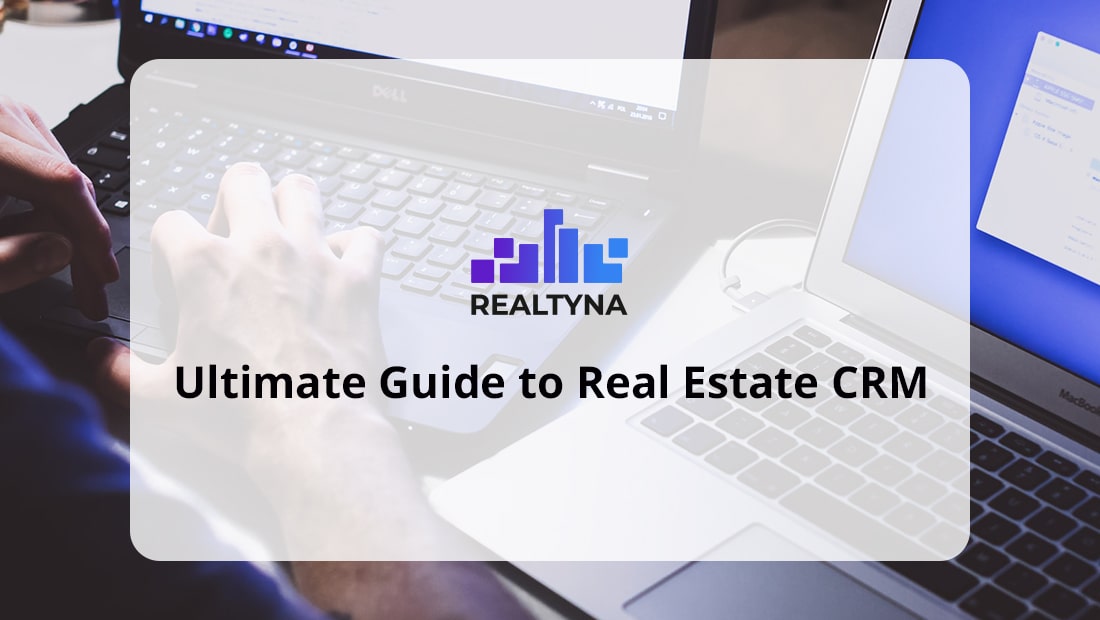 Ultimate Guide to Real Estate CRM
12 Feb 2020

Posted at 11:00h
0 Comments
With the rise of population and thanks to the internet, the scope of business is constantly expanding. These days, you can sit in your office and serve customers all around the world.
This all means one thing: a huge number of clients and customers to deal with.
The real estate business has always been about people. With CRM you have the tools you need to manage relationships and succeed.
What is CRM
Customer Relationship Management or CRM is a system or software that allows you to manage the flow of leads and their contact information. People often use email or spreadsheets to keep track, but things can get piled up and very slow.
A CRM software will help you organize, remember and track effectively.
A lot of businesses these days are in desperate need of CRM but in real estate, the need for a CRM is probably the biggest.
Why do you need a CRM?
A CRM will provide you with the following benefits
Customers are organized in different categories, and it is easy to find and contact them later on.
Agents can create events and set reminders for them. Reminders will help you keep track of leads that you have dealt with before. Old customers are as important as new customers, if not more.
Client information becomes easier to locate and share between different member of your real estate office. Assign tasks effectively to the members of your team, and make sure every client gets the service required ASAP.
With a suitable CRM system, the chances of losing customers are very low. Companies and offices that have a lot of customers contacting them may suffer from losing leads. These days, if customers don't get what they want quickly, they will move on to your competitor.
In this crazy fast business environment, there are no marketing strategies that work best for everyone. So it is the job of your marketing team to develop new approaches, according to the needs of your clients.
Real estate trends vary from time to time. Your CRM software will give you the chance to keep valuable stats from your customer flow, so you can decide your next move.
How does WPL CRM Help?
WPL CRM will help you :
Capture leads through various online forms

Gather the necessary information about them

Monitor their online activity (shows login history, list of visited properties and list of saved searches through APS add-on).

Gives you the authority to distribute roles in the system
It also includes:
Advanced form creator for managing contacts and requests

Administrators can adjust privacy, control and access levels

Outstanding user experience with the integrated user interface

Event Management and Reminder System

Advanced search filters for finding contacts, requests and much more

Ability to sell real estate CRM features through

Membership Add-on

Support for unlimited agents and contacts
The list goes on! You can also sync contacts with Zoho CRM.
To learn more about WPL CRM, Check out this video:
Bottom Line
Real estate CRM is the key to survival for companies with growing number of clients and customers. Real estate agents are probably at the top of the list of those who need this service. Naturally, they deal with a lot of leads. The bottom line is that you cannot rely on emails and spreadsheets for long, and you need a system which can organize and track effectively.
Realtyna's WPL CRM is designed to save you time and take your business to the next level.
To learn how you can turn leads into sales, check out Converting Leads with CRM