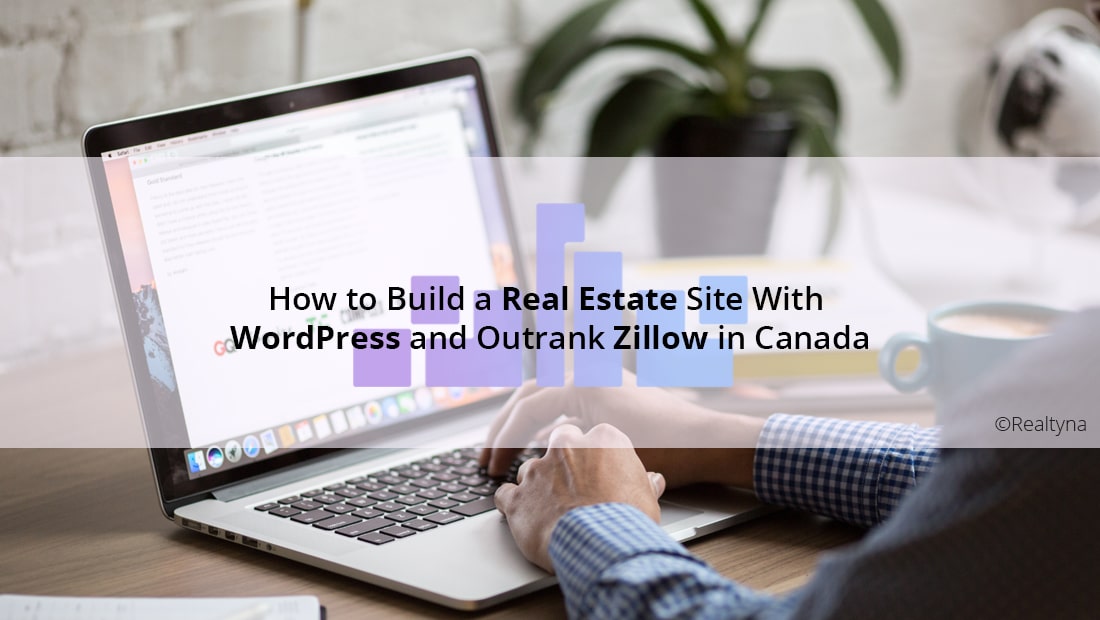 How to Build a Real Estate Site With WordPress and Outrank Zillow in Canada

Posted at 11:22h
0 Comments
Zillow is expanding to Canada. Here's how to outrank it and other portals in your local market.
Zillow is a page view machine. With its recent expansion to Canada, it promises to dominate online real estate traffic, along with Realtor.ca and Centris. But that does not mean you cannot outcompete Zillow and other portals in your local market. The key is to produce high quality, organic content that demonstrates your local expertise.
You live and work in your community. You know the local restaurant owners and the teachers. This insight is valuable to homebuyers. If you can integrate it into your site in clever ways, you'll see higher page rankings.
In this article, we'll show you how to build a real estate site with WordPress that can outrank Zillow in your local market.
LUKE'S TIP:
STEP 1
Buy Domain and Hosting
Buy a domain name and hosting package that meet these minimum system requirements. Or choose one of Realtyna's managed hosting plans.
STEP 2
Install WordPress
Download the WordPress software file. Unzip it, and upload it to your webserver. Then, access your url in a web browser to run the install script.
STEP 3
Install Realtyna Organic MLS Integration
Realtyna offers software to integrate an MLS with WordPress. As soon as you complete your purchase, the software will be made available for download.
Installation is done in two steps.
First, log into your WordPress dashboard, navigate to 'Plugins, click 'Add New,' then browse your computer for the main Realtyna plugin zip file (WPL).
The integration add-on then can be added by navigating to 'WPL' > 'Purchased Add-ons.'
What is Organic MLS Integration?
Organic MLS Integration is Realtyna's RETS softare for WordPress. It allows you to connect to your MLS and host property listings optimized for search engines and web visibility.
STEP 4
Acquire RETS Feed Login
Organic MLS Integration connects to your MLS via RETS feed. To set it up, you will need a RETS username and password from your local MLS. You can speak to your MLS administrator about this. Or contact Realtyna to find out how we can serve as your vendor.
LUKE'S TIP:
STEP 5
Establish Data Connection
From your WordPress dashboard, navigate to WPL > MLS Add-on. Here, you will insert the RETS login information. This will connect your site to your MLS servers and establish a RETS Feed.
How Can a RETS Feed Help Me Outrank Zillow?
A RETS feed allows you to host MLS data on your website servers. When search engines index the listings, they associate them with your domain name. This serves to boost your SEO.
STEP 6
Configure Data Feed (Realtyna Staff)
At this point, Realtyna staff will take care of a number technical configurations on your site. These configurations are included in every Realtyna Organic MLS Integration purchase for no extra charge. They include mapping fields, setting queries, conducting an initial download, and automating future downloads.
STEP 7
Add Your Own Listings
If you have your own (non MLS) listings, you should add them to your site. This too will boost your SEO. You can add listings in WPL > Property Manager. Anything you add will appear in the property search, giving your leads a streamlined search experience.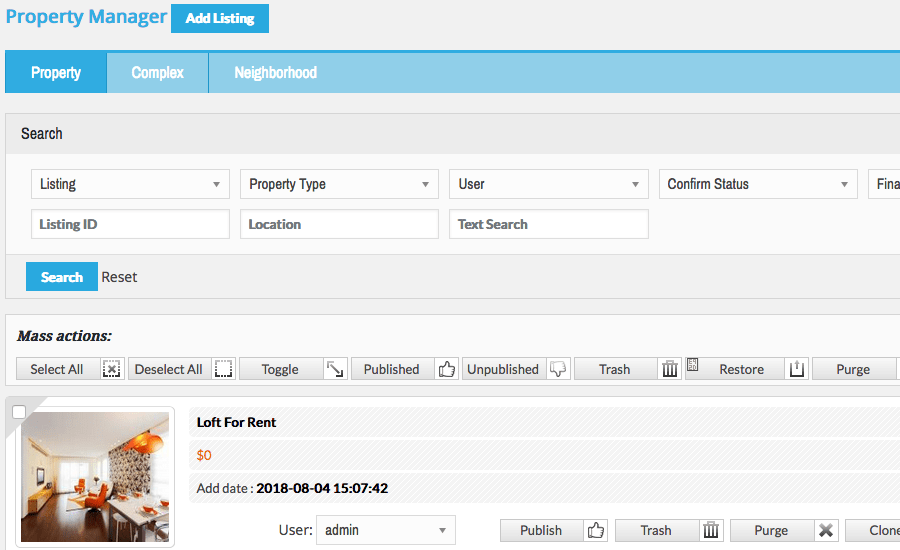 STEP 8
Configure Front-End
You should now configure your front-end search and lead capture options to maximize conversion.
STEP 9
Create SEO Content
At this point your site is live and ready to accept leads. You can increase your site's visibility with some targeted content. Here are some tips:
Go Local
Zillow and other portals may be able to provide property listings in your area but they don't have the local staff to truly know your community and all it has to offer prospective buyers.
You should leverage your local expertise into SEO content that can set you apart and help you rank higher. You can do this by creating website pages with local information you think your leads are likely to search.
Some examples might be:
Market reports

Transportation options

Major employers

Development plans

Financing options
For more on going local, check out Narrow Your Business Focus With Real Estate Niche Marketing.
Create Neighborhood Pages
Neighborhood pages allow you to group properties based on their location and link them to more information on the qualities and amenities in the area.
These on-the-ground details are essential for most buyers and they can only be provided by an engaged, local expert.
Remember, your leads may soon be living and working in a new neighborhood. Help them understand what makes that neighborhood tick, and you'll have an edge over the portals.
For more on neighborhood pages, check out How to Create an Impressive Neighborhood Page That Will Generate Real Estate Leads.
Maintain an Original Blog
Many real estate web searches are in the form of questions. For example:
Who can I hire as a home inspector?

What is the first step in the process?

What programs are available for first time homebuyers?
Answer some of these on your blog and you'll improve your site's SEO.
For more blog ideas, check out What Should I Write About On My Real Estate Blog?
For more tips on building and maintaining a WordPress real estate site, check out 13 Steps to Build an IDX Real Estate Website with WordPress and 12 Routine Maintenance Tasks For Your WordPress IDX Website.