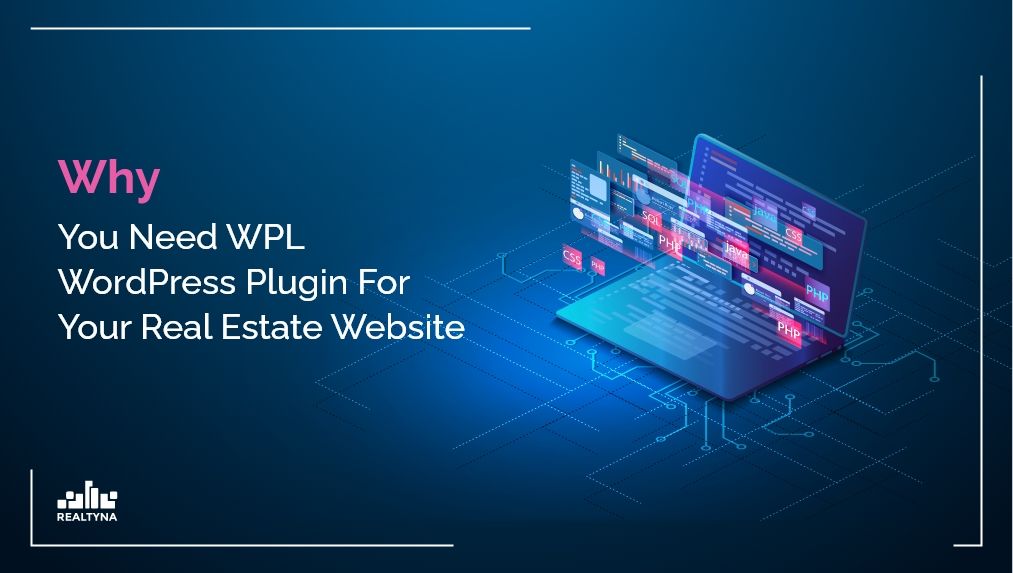 Why You Need WPL WordPress Plugin For Your Real Estate Website
27 Oct 2021

Posted at 11:00h
0 Comments
Having an IDX website can drastically improve your website traffic and lead generation. That is why in today's article, we will talk about the uses of WPL WordPress IDX Plugin for your real estate website. If you are interested in learning more, keep reading!
Why Do You Need an IDX Website?
An IDX website ensures that your clients have the latest listings in your area. It also helps improve your website traffic and lead generation. Therefore, those who visit your website are more likely to not only be interested in searching for brokers in your area but also homes for sale.
What is the Use of a Plugin?
A plugin is software installed on your IDX website to expand its features, allowing your website to accomplish a wider range of tasks. Plugins come with various functions. For example, Realtyna's WPL, also known as WordPress Property Listing, manages property listings, RETS, IDX, VOW real estate options, and other scalable features.
Why Do You Need WPL?
WPL is a great choice for your IDX site as it comes with many features and add-ons that are useful for your real estate agency and website. WPL has two versions: Basic and Pro. The WPL Basic version is free. Although it does not include as many features as the Pro version, it is still reasonably sufficient for beginner agents or for those on a budget. With the help of WPL Pro, you can easily set out thousands of listings on your website and rank higher on different platforms. WPL Pro also allows an unlimited number of users, and you can install this on your hosting server.
Furthermore, Realtyna also offers a multilingual feature that agents can use with WPL Pro, making it quite easy to change your website language of communication. If you are interested in a free demo, make sure to check it out here. With the help of WPL, you can also keep track of your site visitors by documenting the login details and list of saved searches through the Advanced Portal Search Add-on.
Helps Capture Leads
WPL offers features that let you easily capture real estate leads through various online forms. Also, WPL Pro Offers an unlimited number of users and you can easily install it on your hosting server. WPL comes with a one-time fee, a one-year support system, and lifetime updates.
Comes with Add-On Features
As mentioned previously, WPL comes with a list of add-on features such as neighborhood and demographics, software for CRM, and a mortgage and brokerage calculator. The add ons help you have a better service, be more visible on search engines and generate more potential leads.
Thanks for reading! For more information on WordPress IDX Plugins make sure to read more of our blog posts!
7 Best Real Estate WordPress Plugins With Free Demos
The Importance of IDX Website For Agents