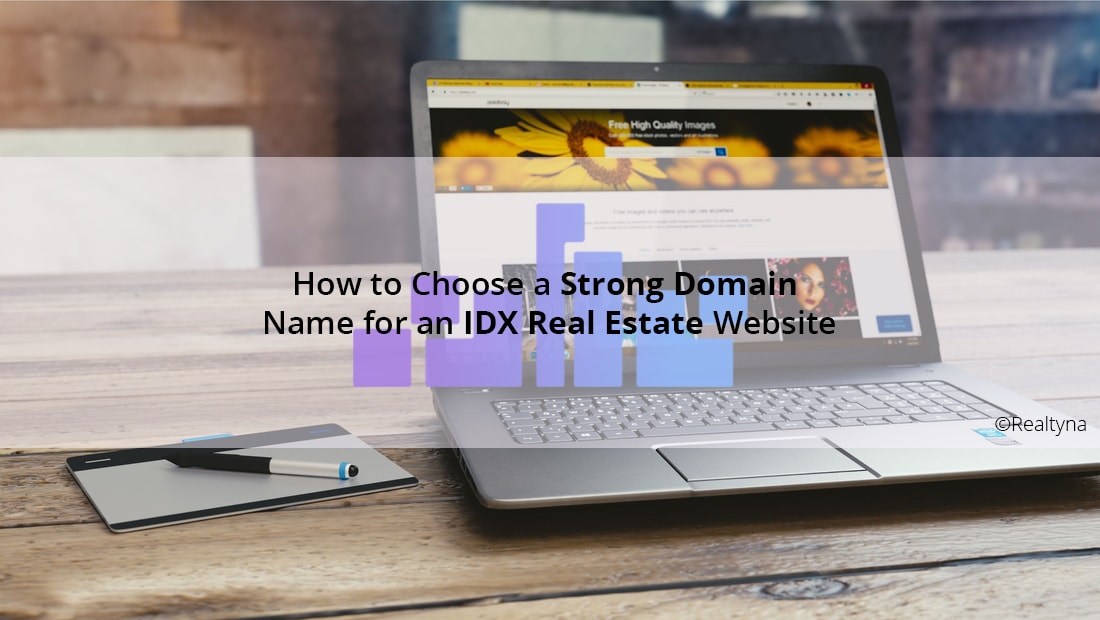 How to Choose a Strong Domain Name for an IDX Real Estate Website
18 Oct 2018

Posted at 11:02h
0 Comments
When choosing a domain name for an IDX real estate website, you should focus on what is memorable, searchable, available, and succinct.
So you are looking for a domain name. That's great. This is one of the most important decisions you will make during your website build. A strong domain name can help your real estate business reach the next level by making your website more visible on the web. A weak domain name could make it more difficult to generate leads.
You should be thorough in your domain name research. Consider the domain's value now, but also the factors that could affect this value in the future. And when you are ready to buy, act decisively because there is no guarantee it will be available tomorrow.
How to Choose a Strong Domain Name for an IDX Real Estate Website
Keep It Short and Easy to Spell

Use SEO Keywords

Avoid Hyphens and Numbers

Check Trademarks and Copyrights

Check Social Media Availability

Keep It Local

Try To Keep It Intuitive

Check Recently Expired Domains

Try For a .com Extension

Check Previous Uses
Keep It Short and Easy to Spell
You want your customers to find your website easily. Anything that takes too long to write or is hard to spell will result in lost page views. Your website almost certainly isn't the only one in your area focused on real estate. Don't give your competitors a leg up just because their domain name is easier to type.
Use SEO Keywords
You may be tempted to use your name or another brand in your domain name. We actually advise against this unless your name or brand is already established in the industry or you are willing to pay to make it established. Instead, we suggest using SEO keywords that are related to your business services. These keywords are more likely to be searched by homebuyers, driving traffic to your site organically.
LUKE'S TIP:
Avoid Hyphens and Numbers
For every number there are two possible ways it could appear in your domain name—as a digit and as text. Why add this possibility for confusion? Also, most domain names don't have hyphens. If you have one, it's almost certain some leads will never find your website because they forget to type it.
Check Trademarks and Copyrights
Just because your domain name is available to buy doesn't mean it's available to use. While this is rare, it's possible that your desired domain is covered by someone else's trademark or copyright. You can run a quick search on the trademark and copyright databases just to make sure.

Check Social Media Availability
Google and other search engines take social media into account in their ranking metrics. So to appear as high as possible in the search engine results, you will want your domain name and social media account names to be the same. For a quick search of multiple social media sites at once, check out knowem.com.
Keep It Local
We've written several times about the importance of going local in marketing and SEO strategies. The same rules apply for your domain name. A local focus will help you develop a niche and out compete portals in your local market.
Try To Keep It Intuitive
No need for puns, alliteration, or rhymes. Save your creativity for your blog.
Check Recently Expired Domains
It's a good idea to keep track of recently expired domain names. These can provide inspiration for your own domain. Or if you see something you like you can buy it outright. Check out Justdropped.com to search recently available domains.
Try For a .com Extension
Dot com domain extensions remain the gold standard. If for whatever reason you aren't able to acquire one you can try to get creative with an alternative domain extension. A real estate site that does this successfully is allisonjames.vegas.
Check Previous Uses
If you are buying a previously owned domain, it's good to check its previous uses. This will help you understand the reputation that may already exist for this domain. You can find an archive of this site at various points in time via the Wayback Machine. You can also visit who.is to find information on previous owners if it is available.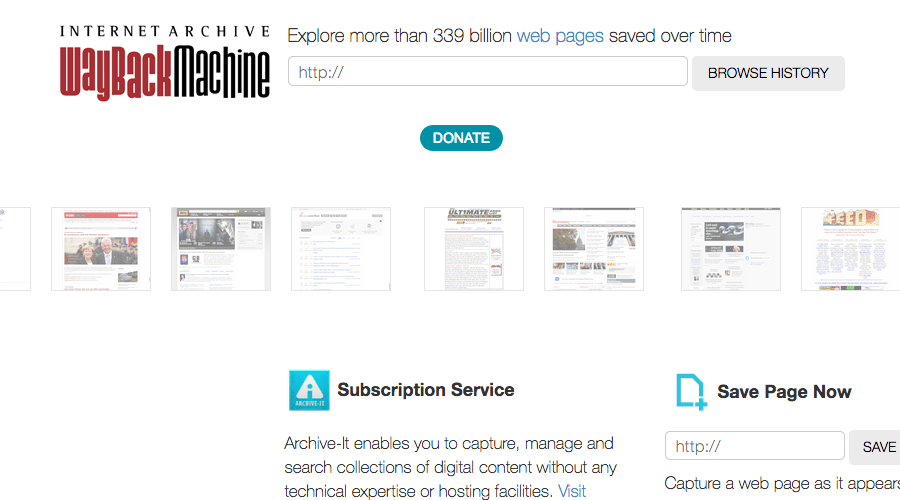 For more real estate website tips and tricks check out 13 Steps to Build An IDX Real Estate Website With WordPress and Top 9 Real Estate WordPress Themes for Realtors.