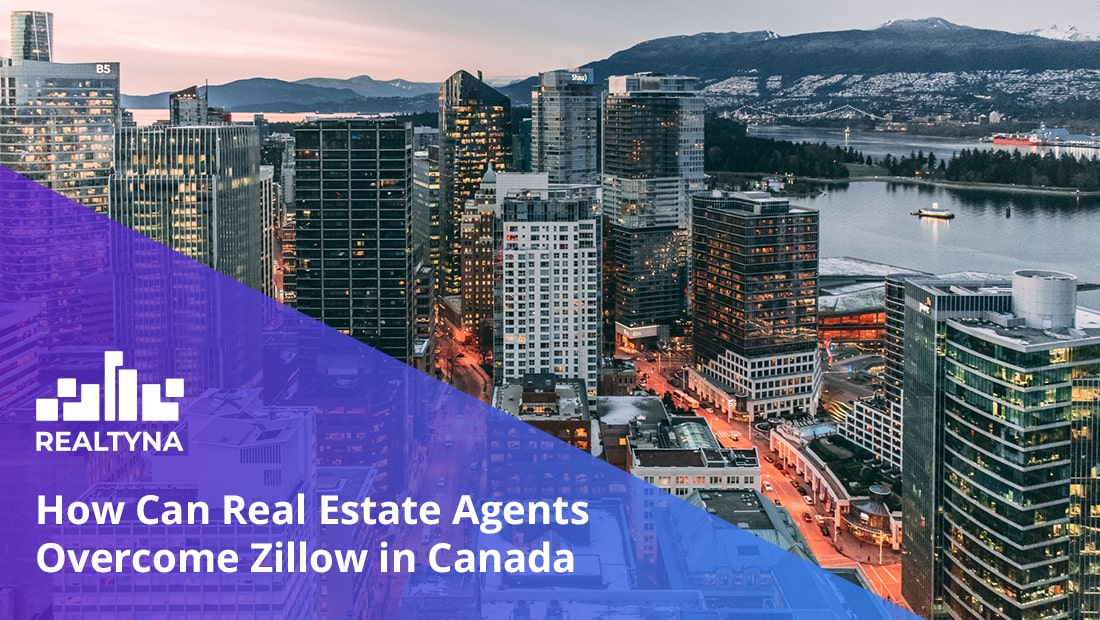 How Can Real Estate Agents Overcome Zillow in Canada
05 Mar 2020

Posted at 11:00h
0 Comments
You may think, as a real estate professional, that it's not so easy to beat Zillow in the real estate market, and we will agree with you. But there is always a solution. You can run a successful business in real estate, even if the giants like Zillow and other websites have almost conquered the market in Canada.
Sometimes, we all make mistakes. While striving to be successful, we think we should do something better than others. In fact, all you have to do sometimes is to find a unique way of doing your business, something that is new, beneficial and profitable. Of course, the quality of your job should be high, but you can find your own way to be successful.
In this blog, we will show you the things you can work on to overcome Zillow in Canada.
Build Quality Content
A real estate agent can have any kind of content on their website or social media channels as long as it's interesting and beneficial for buyers and sellers.
Building quality content on your website attracts people's attention. Optimizing your website is a wise thing to do. Try to write blogs for your IDX website. Tell stories about the important things that buyers and sellers must know. Show them your experience on the market. Use testimonial videos or blogs about your business and show your website users why it's always important to have experienced agents help.
Know Your Field In-depth
The more you know about your community, the more beneficial it is for your business. Buyers and sellers prefer communicating with real agents, rather than online platforms. Do you know why? Because real estate professionals know how to connect emotionally with them. When it comes to the final decisions, brokers and agents are the ones who help close deals, not the companies like Zillow.
So, what can you do? Research the places where you are operating. See what's happening there. What are the market conditions? You may also look at the different analytics about buyers. For example, if you know what kind of houses or neighborhoods millennial buyers prefer for 2020, you will be able to offer them the best solutions and win the game.
Include Demographic Information on Your Website
Do you know another that affects buyers' choices? It's demographic information. If you want to increase your reputation as a real estate agent, you should focus on clients demands and provide them with as much information as you can.
Besides simply knowing demographic nuances, you should include them in your website. Real estate clients also want to know things such as the distance from downtown or school rating, the average home value and other statistics that can affect their decision making process.
Real estate is all about location. Include as much information as you can about neighborhoods. You should create individual pages for each region, including images, videos and description. Become an expert in different neighborhoods and tell prospective clients about it.
Thus, it's critically important to know, understand & display demographic information on your own real estate website. Knowing the demographic information of different neighborhoods and providing your potential clients with such data is what differentiates you from Zillow and makes your work unique.
So, if you are a real estate agent operating in Canada and afraid that Zillow will sink your business, I hope you will change your mind after reading this blog.
Also, for more information you can check our blog: Zillow Is Expanding to Canada. 6 Tips to Outrank It and Other Portals in Your Market