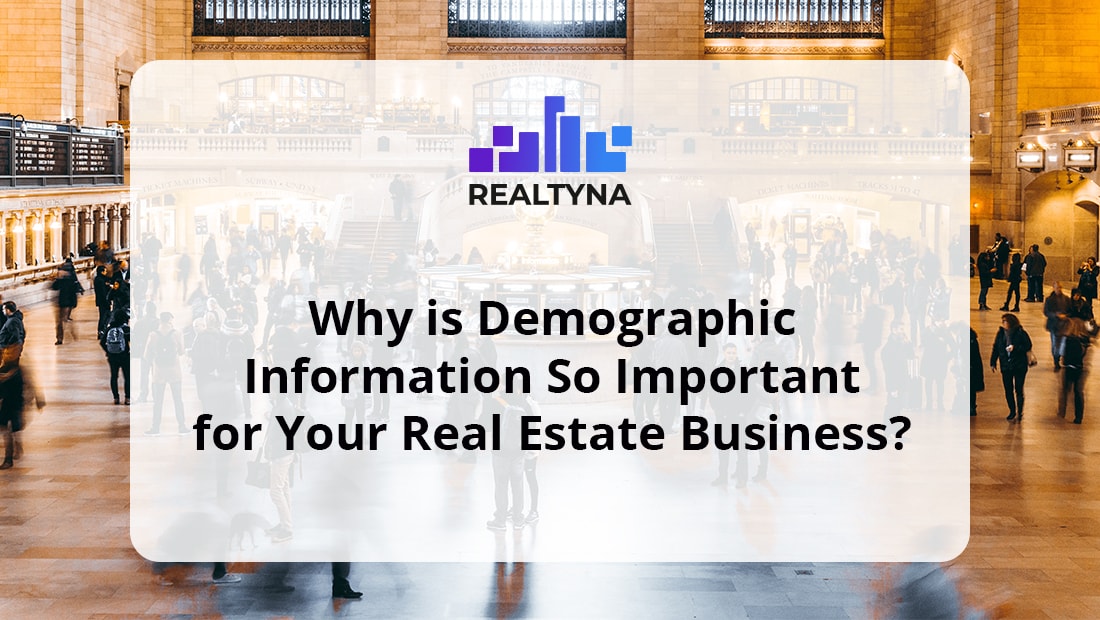 Why is Demographic Information So Important for Your Real Estate Business?
21 Sep 2019

Posted at 10:00h
0 Comments
Investing money demands considering risks and possible outcomes. In order to determine successful investment, you must collect and analyze various kinds of data. Understanding the importance of demographic information in client decisions is a step forward in making success for your real estate business.
Why is Demographic Information Important?
If you are a real estate agent or a broker, you must understand the needs of different kinds of information while buying or selling property. It's very important to know what the place or surrounding area is like. Having an idea about a neighborhood will be a guarantee for your leads that their investment won't be a failure. Collecting data such as: population median income, average home value, the average age of population, distance to downtown, school rating and tax rate is one of the most important things to do.
To illustrate, if homebuyers want to own a property for rental purposes, they must know the age of the population demanding the place. Even though baby boomers are considered to be the new millennials in the renting market, their renting habits differ. Millennials are often renting smaller houses, while baby boomers prefer living in bigger accommodations.
Knowing the populations' average income can also be one more indicator. If investors know that people in a specific area can afford luxury things and their income is more than the average, they will have an idea of what kind of investment they can implement.
Moreover, in order to make a proposal, you must have absolute information of what you are actually proposing. Orienting on clients demands and providing them with as much information as you can, will increase your reputation. As usual, demographic information effects buyers choices. They also want to know things such as the distance from downtown or school rating, (which mostly determines their choices, as buyers tend to think about their children's future while making a choice). Thus, it's critically important to know, understand & display demographic information on your own real estate website.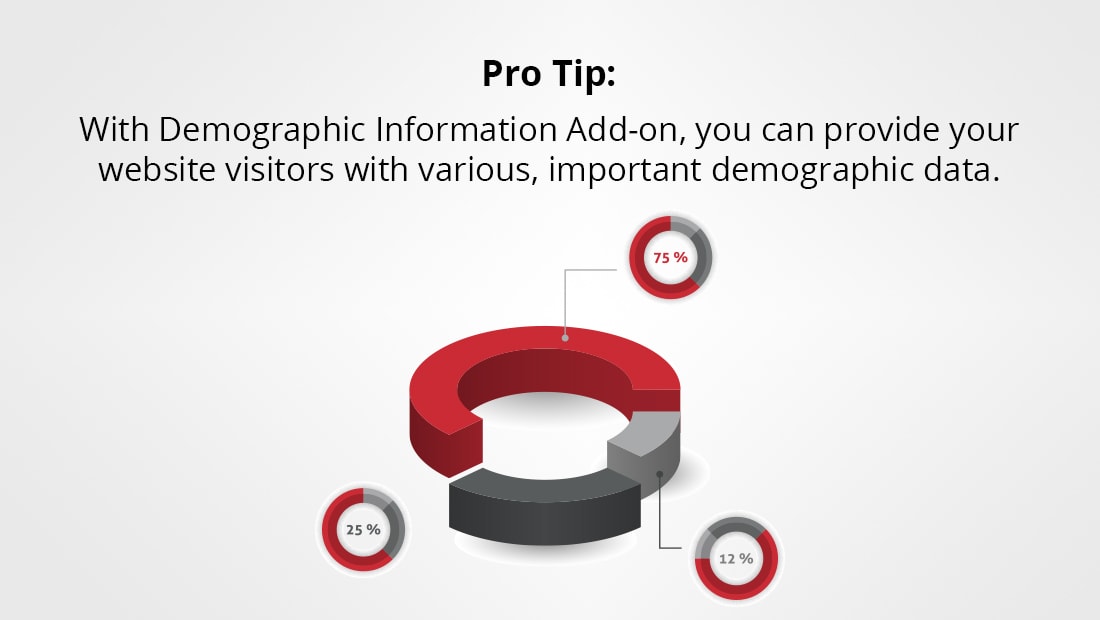 Future Perspectives
While making an important decision in our life, we all consider our future. Analyzing the risks and changes that is about to come, impacts on our decision making process. Especially, changing demographics affect the real estate sector.
Demographic factors have a tendency to predict future markets, such as increasing or reducing population. Lets say, If investor is going to buy a property and he knows that the population is growing in that area, he can be sure that this is a great indicator for future opportunities. The reason is simple, population growth means more buyers. Average home value is one more important thing to consider for the future. Observing how prices are changing over time can give a signal to agents how prices are moving in the market.
Benefits of Providing Your Website Visitors With Demographic Information
Since you know how to avoid dangerous decisions while planning your business, you can lighten your users life.
With no doubt, website users need to see the information about your company. It's also important for them to know other main issues, too.
With the WPL's Demographic information Add on, you can provide demographic information on a listing map. More Beneficial information can be a good example to show your clients that you care. Furthermore, providing users with such kind of information increases the time they spend on your website
Also, if you want to draw neighborhoods on your website map, you can use the add-on with Realtyna's neighborhood add on. Providing with more information can be helper for buyers to make faster decisions.
If you have any questions or feedback, drop them in the comments. For more information about demographic tools and its benefits, follow the blogs: 7 Neighborhood Intelligence Strategies to Boost Lead Generation From Your IDX Real Estate Website and How School Ratings Data Can Help You Generate and Convert More Leads.