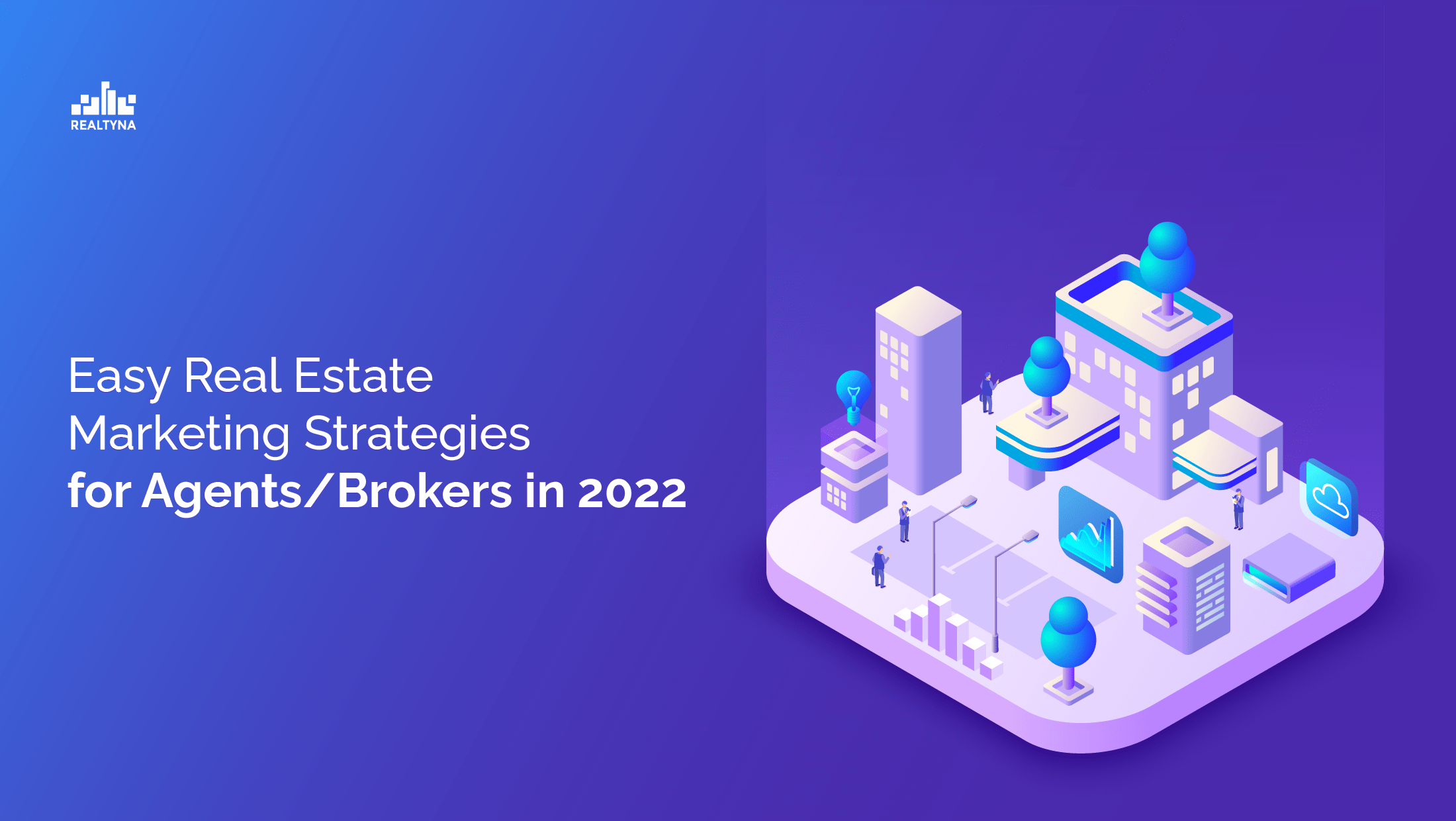 Easy Real Estate Marketing Strategies for Agents/Brokers in 2022
21 Jan 2022

Posted at 11:00h
0 Comments
One truth about real estate marketing is that it is constantly changing. And as a real estate professional, you have to keep up with these changes. If not, you'll be left behind. While some of the marketing strategies you used last year might still work this year, you should learn to blend old marketing ideas with new marketing ideas to build a successful brand. Today's article will discuss a few marketing strategies real estate agents/brokers should consider using this year. Read on!
Video Messages
Unlike other marketing techniques, video marketing outperforms all others in terms of effective communication and speed. As a result, incorporating videos in your email marketing strategy makes a lot of difference if you are trying to enhance conversions, raise brand awareness, or educate your clients. However, sending videos in emails is not as easy as it might sound. Nevertheless, it will get you your desired results; if not, you risk getting spammed if done the wrong way.
Create a Hyperlocal Website
Gaining ground and recognition throughout your local area is a huge step towards success for every business. Thus, it is vital to try and farm your neighborhood online by establishing a hyperlocal website. Become a digital mayor in your local area to create more awareness about your brand in your local market both on and offline. Build relationships with local influencers and small businesses to generate more leads and referrals.
Boost Your Social Media Accounts
Besides tools that can automatically post for you on social media, hiring a social media manager will help boost your accounts. Not only will a social media manager identify where your traffic is coming from, but they can also help you identify those who are interested in your products and services, analyze through your post which ones get a lot of traffic.
Work With Local Clubs To Create Special Events for Your Listings
Establishing a solid hyperlocal presence is very important in the real estate business. As a result, it is important not only to host open houses but also to take advantage of your local clubs to host events for your listings. This helps you build a strong relationship with your local community and generate new leads and referrals through these clubs.
Finetune Your Marketing Messages With Effective Tools
Messaging has been a very effective marketing strategy in the real estate industry over the years and will continue to be. However, finetuning your marketing messaging will bring about more productive outcomes this year. Use analytical messaging tools, through which you will know which homebuyers are most likely to sell their homes throughout the year before they start reaching out to agents.
In addition, ensure that your messages a tailored to be client-specific. Don't use the one message fits all method. Put time and effort into your messaging, and you will see improved results And with the right tools, you will notice an improvement in the conversion rate for marketing messages.
Few Words
As the year goes by, we will continue to see marketing strategies evolve to be more client-specific and effective. Real estate agents need to think out of the box for better marketing outcomes and come out of their comfort zones to meet or get new clients and referrals.
Which marketing trends do you think we will see more of throughout this year? Share your thoughts in the comments below.
Related Searches:
Real Estate Online Marketing Made Easy
6 Essential Tools to Take Your Real Estate Business Online