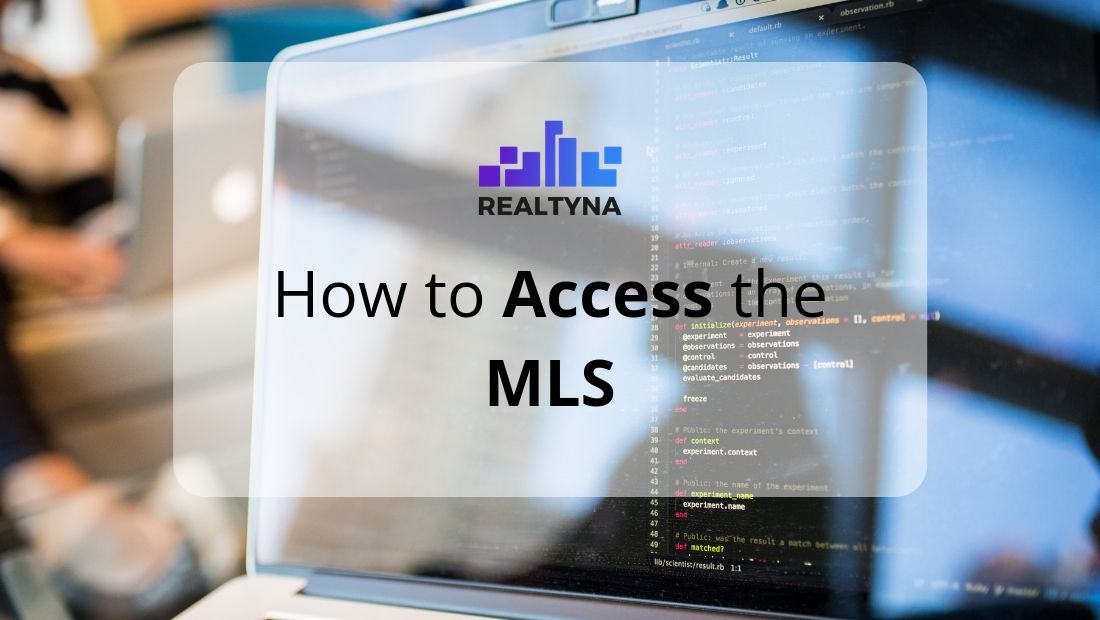 How to Access the MLS
21 Jun 2019

Posted at 15:47h
13 Comments
Access to the MLS usually requires a real estate license. But sometimes you can gain access by partnering with an agent, building a long-standing relationship with the MLS, or signing up as an unlicensed assistant. We review these and other ways to access the MLS below.
For more on the subject, check out How Much Does It Cost to Get Access to the MLS?
What Is the MLS?
The MLS is an independent organization that operates a database of electronic property listings in a given area. This database allows agents and brokers to share information and services and to market their listings to a wider audience than if they worked independently.
What Is the MLS in My Area?
Check out our List of MLS in the U.S. to find the MLS in your state.
Why Isn't the MLS Open to the Public?
The MLS is owned and operated by brokers. Because of operational costs and security concerns, the MLS tends to grant access only its own due-paying members.
How Can I Access the MLS?
1. Become an Agent
The first and best way to access the MLS is to become an agent. This will grant you full rights as a member and once you get your license, approval for the MLS is a formality.
But getting your real estate license can take 4 to 6 months and cost you $500 to $1,200.
2. Partner With an Agent
If you do not have the time or money to become an agent yourself, you may consider bringing on an agent as a partner in your venture. The MLS will still need to approve everyone who has access, but having an agent on your team may increase your chances.
3. Build a Relationship With the MLS
If you have a long-standing relationship with the MLS, you may be able to get a feed as a non-agent. You will likely need to present a clear and transparent business model and explain in detail how you plan to use the MLS data.
4. Sign Up as an Unlicensed Assistant
Some MLS allow assistants and other unlicensed real estate professionals to have their own MLS account. If you work for or provide some service to a local agent, you might ask them to sponsor you for MLS access as their assistant.
5. Use a Syndication Service
A few companies syndicate listings from various MLS and offer them for sale for marketing purposes. The most popular is ListHub. If you have the time and resources to become a publisher with one of these syndication services, you can get an MLS data feed.
6. Use a Public MLS Site
Many MLS now publish listings openly online. While these sites usually only publish active listings and do not include all information available on the MLS, they are a good place to start. One of the largest public MLS sites is brightmlshomes.com.
7. Use an IDX Site
If your MLS does not have its own public-facing website, you may check out some of your local agents and choose a good IDX site. An IDX site is a website managed by an individual agent that includes MLS listings for marketing purposes.
8. Use Another Real Estate Site
Many other companies republish listings from MLS across the nation. Some of the most popular are Realtor.com, Zillow, Trulia and RedFin.
9. Use a Data Company
Sometimes people who think they need MLS access actually do not. There is a lot of real estate data out there that is not limited to the MLS. A few companies, such as CoreLogic and Black Knight, aggregate this data and resell it. Examples of the data available include building permits, owner and buyers, current and past sales figures, parcels, assessed values and property taxes.
So now you know how to access the MLS. Questions or feedback? Leave them in the comments. Or for more Realtyna content, check out How Is the Landscape for MLS Changing?