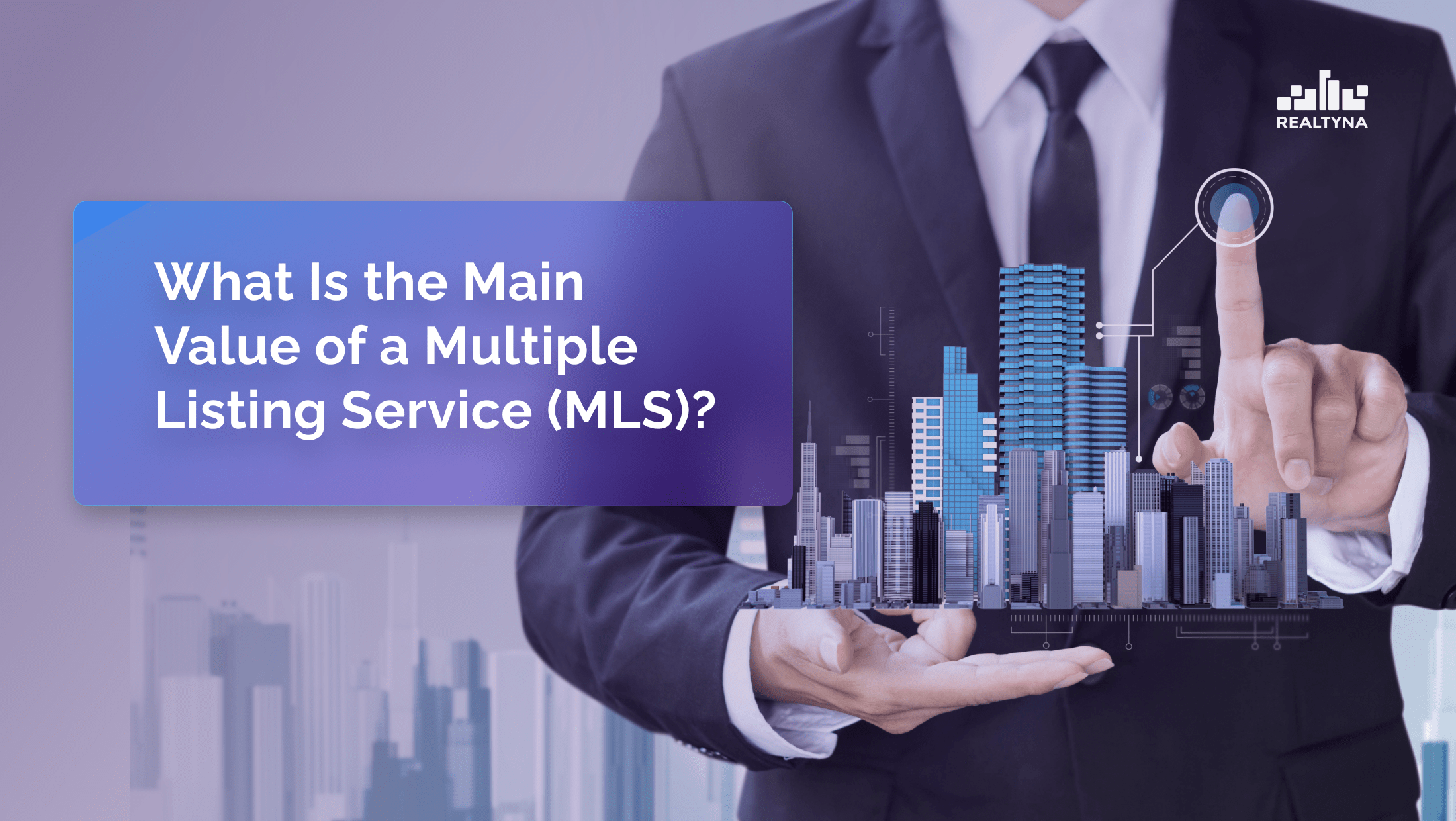 What Is the Main Value of a Multiple Listing Service (MLS)?
05 Sep 2022

Posted at 11:00h
0 Comments
As a professional in the real estate industry, the chances are that you might have heard the term multiple listing service or MLS. It is no doubt the core of the real estate business. But what exactly is the Multiple Listing Service, and what is its primary value?
The Multiple Listing Service, in simple terms, is a database of homes for sale. It is a service created to provide information on real estate properties. Because of the unique nature of real estate transactions, competitors in the industry often need to work together to close deals. This sort of collaboration is streamlined through MLS systems. Overall there are over 800 MLSs in the United States.
There are two main reasons why the MLS is important;
First, it is the most powerful home marketing tool available. All major syndication websites, such as Realtor.com, RE/MAX, Zillow, and more, only display listings from the MLS. Additionally, local agent websites display only MLS listings.

Secondly, it offers a commission to buyer agents (a majority of real estate buyers use agents)
Advantages of the Multiple Listing Service (MLS)
Provides Exposure for Seller Agents and Sellers
MLSs give the selling broker more exposure to potential buyers and provide the broker who represents the buyer with more options. When trying to sell your home, one of the most crucial things you can do is ensure that it's seen by as many potential buyers as possible. The MLS guarantees just that.
Additionally, sellers gain several benefits through their Realtor's MLS access. First, while the exposure of your property will increase in general, MLSs often share bits of data with public or third-party sites, thereby increasing the quality of the inquiries and offers you receive through the platform, as it is exclusively accessible to licensed agents. That's a huge time saver, both in terms of showings, phone calls, and answering questions from potential buyers.

Agents Gain Access to an Inventory of Properties for Sale
Members of Multiple Listing Services (MLS) get access to a plethora of data on local homes, including detailed descriptions, prices, amenities, and images. The information is only available to members of the MLS, which is a considerable benefit given that it would be challenging to assemble the data without such a centralized database.
Are a Powerful Source of Competition
They ensure that even the smallest local brokerage has an equal chance against the largest national enterprise. As a result, there is a level playing field for everyone. Buyers and sellers can collaborate with any agent, knowing they have access to the widest selection of available homes.
Promotes Networking
Additionally, the Multiple Listing Service facilitates communication and collaboration between real estate brokers and agents. Thanks to cooperative networking, real estate agents now have a much simpler time locating potential buyers, and they can often form mutually profitable connections in terms of commissions.
Final Thoughts
Because of the MLS, it is much simpler to locate properties for sale or sell your property. Even though searching through the MLS may seem like a hassle in light of the proliferation of large-scale real estate syndication websites like Zillow, Realtor.com, etc., it remains the most accurate and up-to-date way to find properties for sale.
More Resources
:
Organic MLS Integration and Its Benefits
What Is Privileged® Listing and How It Can Help MLS Providers Battle Pocket Listings and Off-market Listings
How RESO Web API Can Be the Backbone of a Successful MLS Provider?