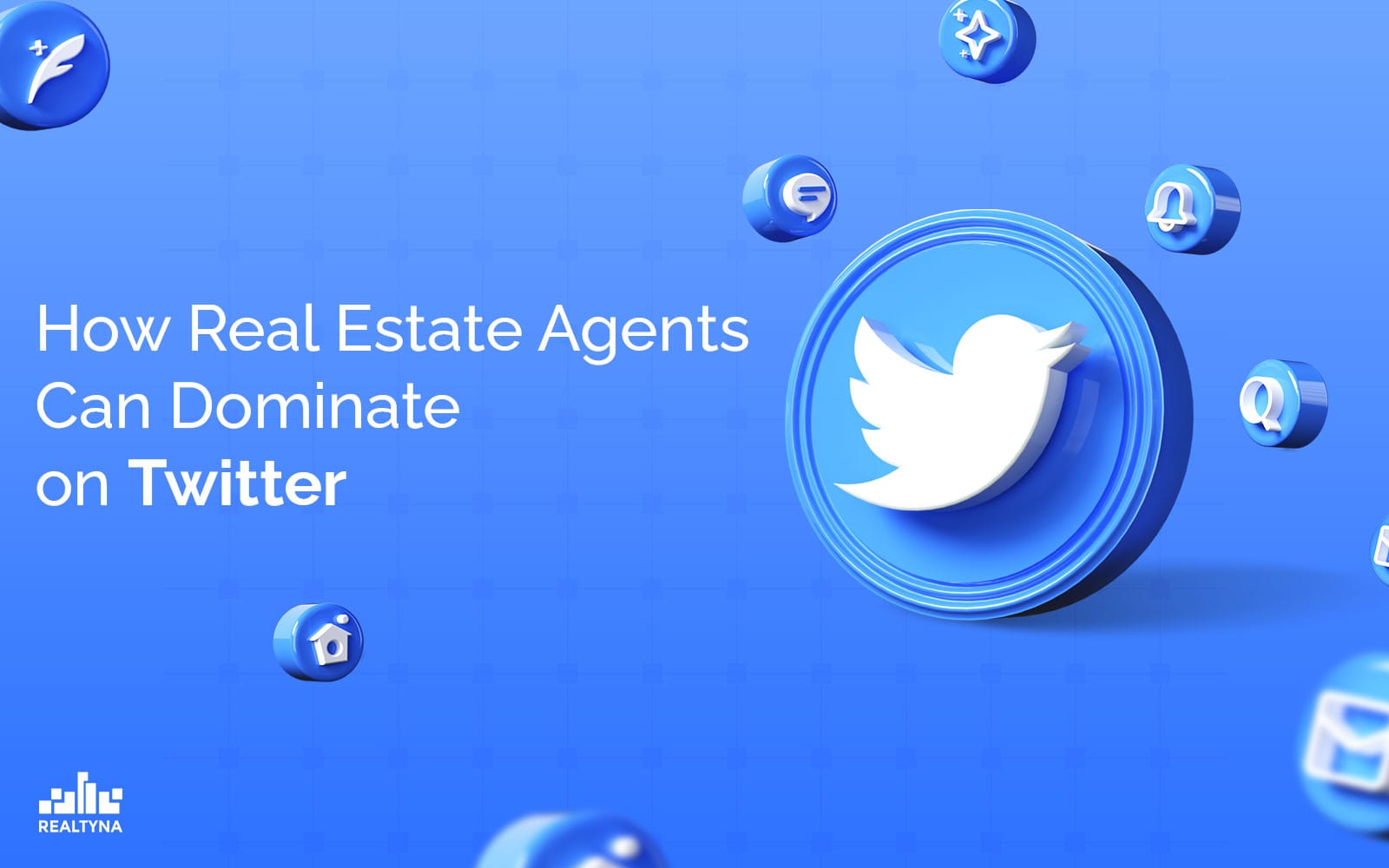 How Real Estate Agents Can Dominate on Twitter
18 Nov 2022

Posted at 11:00h
0 Comments
Having a solid social media presence as a real estate professional is crucial to your overall marketing strategy. Not only for boosting brand awareness but also to establish your company as the go-to authority in your area. The National Association of Realtors (NAR) reports that nearly 47 percent of real estate businesses agree to generate the best quality leads through social media compared to other platforms. And 77 percent of Realtors agree that they leverage social media to connect with millennials.
Considering the growing popularity of social media as a source of information for both buyers and sellers, it is crucial to learn how to maximize the benefits you may reap from platforms like Twitter. Read on to learn more about connecting the dots to effectively dominate on Twitter as a real estate agent.
6 Ways to Effectively Market Your Real Estate Business on Twitter
As millions of users continue to use social media for marketing their businesses, it is vital for real estate agents to catch up to these marketing strategies for business brand exposure and business success. And dominating on Twitter offers just that. Continue reading to learn some tricks to get a business edge on Twitter.
Establish Your Goals
Establishing your goals can provide the clarity required to effectively market your business on Twitter, whether your objective is to attract the attention of consumers, sellers, or top recruits in your area.
Promote Your Brand
To attract more Twitter followers, establish your brand identity and spread the word about your brand. This means that you must be consistent in your presentation. For example, your logo, theme, and color must be consistent throughout all platforms. Then, share tweets about your brand to get exposure and user engagement and generate leads.
Engage With influencers
Real estate agents should interact with influencers. Connecting to those with a good following in the real estate niche is ideal. Establishing productive relationships with influencers can significantly benefit your company's success.
Post Engaging Content
In addition to engaging with influencers, one of the most important things you can do to keep your current audience interested and draw in new ones is to put time and effort into creating content they enjoy. The best way to increase your visibility on social media platforms like Twitter, Facebook, Instagram, and the rest is to create high-quality content. You can achieve this by posting high-quality images, videos, infographics, and the like. Adding a few real estate-specific keywords to interesting material may also help you gain more followers.
Leverage Twitter Tools
Juggling your day-to-day tasks with your listing appointments and showings can be challenging. However, if you want to make the most out of your time on Twitter, you should consider getting tools that will help you keep track of mentions, reply to tweets, engage with your followers and increase efficiency. Some of these tools include:
Monitor Your Progress
Nothing is more frustrating than sending out tweets only to discover that no one has read them. Keeping tabs on the response to your tweets is an excellent approach to stay ahead of your performance. Learn precisely when your target audience are active to create tweets consistent with whe your followers are active online. Also, you can use Twitter's analytics tool to track your account activity.
Conclusion
Keep in mind that these are only some of the suggestions that could help you attract new followers and maintain the interest of your current audience. In the end, what matters is providing your users with a comprehensive overview of your services and to offering amazing content that will keep them engaged and help you in enhancing your online presence.