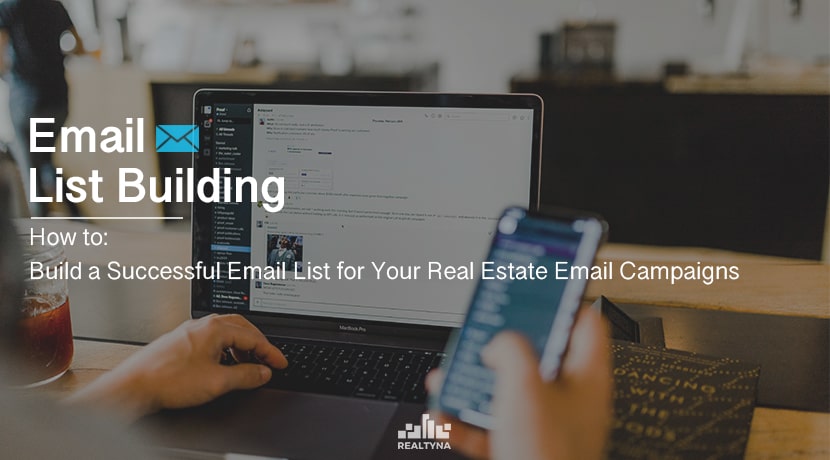 How to Build a Successful Email List for Your Real Estate Email Campaigns
27 Apr 2020

Posted at 11:00h
0 Comments
As a real estate agent, your email list is a holy grail that you need to treat carefully. Building a successful email list takes a long time, but destroying it is really easy. To learn more about how to create a powerful email campaign, what you should do and what is an absolute no-no, check out our blog.
In the meantime, we will talk about how to build a powerful email list that will generate organic leads.
Why Email Campaigns Matter?
First things first, let's start with the importance of email campaigns. Even though modern marketing, including real estate marketing, is oriented toward developing a social media presence, email marketing is still staying strong. And the reason for this dynamic is simple: there are more email users than social media users. Everyday, people all over the world check their email. It's kind of a mandatory action. Often, our email is connected to our job, so even though we might check our social media feeds, it's not as important as checking emails.
So, you have a potential audience that checks email every day. Now, it's time to build an email list.
Here is how you can do it.
Pop-Ups
Even though people usually have a negative attitude towards pop-ups, if it's done correctly it can be a very powerful tool. You probably have seen it time and time again. You enter a website and suddenly a little window with a sign-up form shows up. So, what are the main criteria for a good pop-up?
It shouldn't appear as soon as a person enters your website. Let them scroll through it and enjoy the experience, and after four or five seconds let the pop-up appear.

It shouldn't be mandatory to enter your email in a sign-up form.

It should be short and up to the point.

It also eye-catching
To learn more about pop-ups, check out our blog.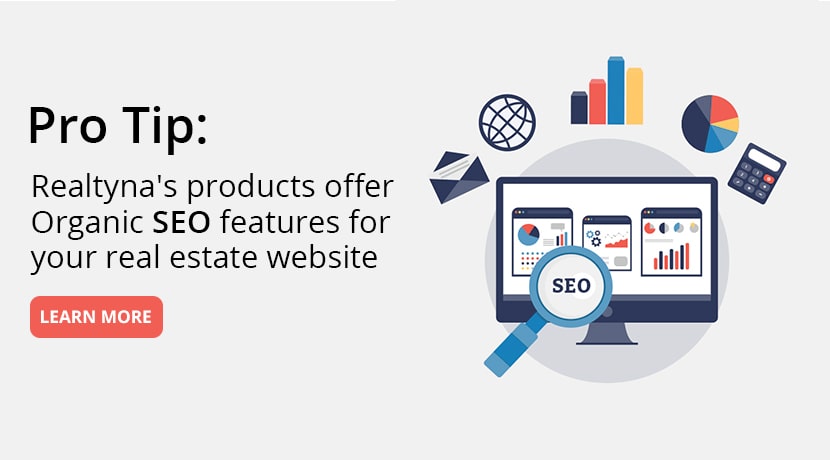 Blogs
Yes, we all know the value of blogs. Content is a king; it's multifunctional. It not only helps you to boost your SEO value, but it's a good place to put a call to action buttons and collect the information about your visitors.
Host an Open House
Yes, an open house is not only a networking opportunity, but also a good way to collect email data. You can have a fishbowl, for example, placed at the entrance where people can leave their business cards. Usually, business cards contain an email address as well. Note to remember: You need to be very careful with email addresses. You don't want people to think you're spam. So, we suggest sending a welcome email first and letting people decide if they want to stay subscribed or not.
Business Cards
As we already mentioned swapping business cards is not only a networking-friendly activity, but it also helps you to build a powerful email list. But where and how can you get business cards? Check out this article to learn more about it.
Social Media
Having contests and giveaways on social media channels might also boost your email list. Redirect your audience to the landing page with a sign-up form. After signing up people will get a gift in their email and you will have new email addresses. It's a win-win situation.
Subscription Exclusive Content
We all love to feel special, like we're part of an exclusive community. Use this to your advantage. Create content that will be exclusive for email subscribers, promote it on your social media, and collect new email addresses.
Webinars, White Papers, E-books
Webinars, white papers, e-books—all of these are content that can be exclusively sent through an email. People love valuable and informative content, and they will definitely want to provide an email to receive it.
YouTube
Videos are a foundational part of modern digital marketing. We all have heard the phrase content is the king. If we apply the same to videos, video marketing is a crown prince that will soon dethrone content marketing.
So, what does it have to do with building an email list? If you're a YouTube content creator, you can post a message on your channel feed, so that it will show up on your subscribers feed. You can include the link to your website landing page with a sign-up form and collect email addresses.
That way you're able to drive your subscribers to your real estate website and at the same time collect their information. Just remember, the message should be eye-catching, informative and promise something valuable.
P.S Interested in YouTube Marketing Campaigns? Check out How To Get More Views on YouTube As A Real Estate Agent and How to Activate Your YouTube Channel and Generate More Real Estate Leads.