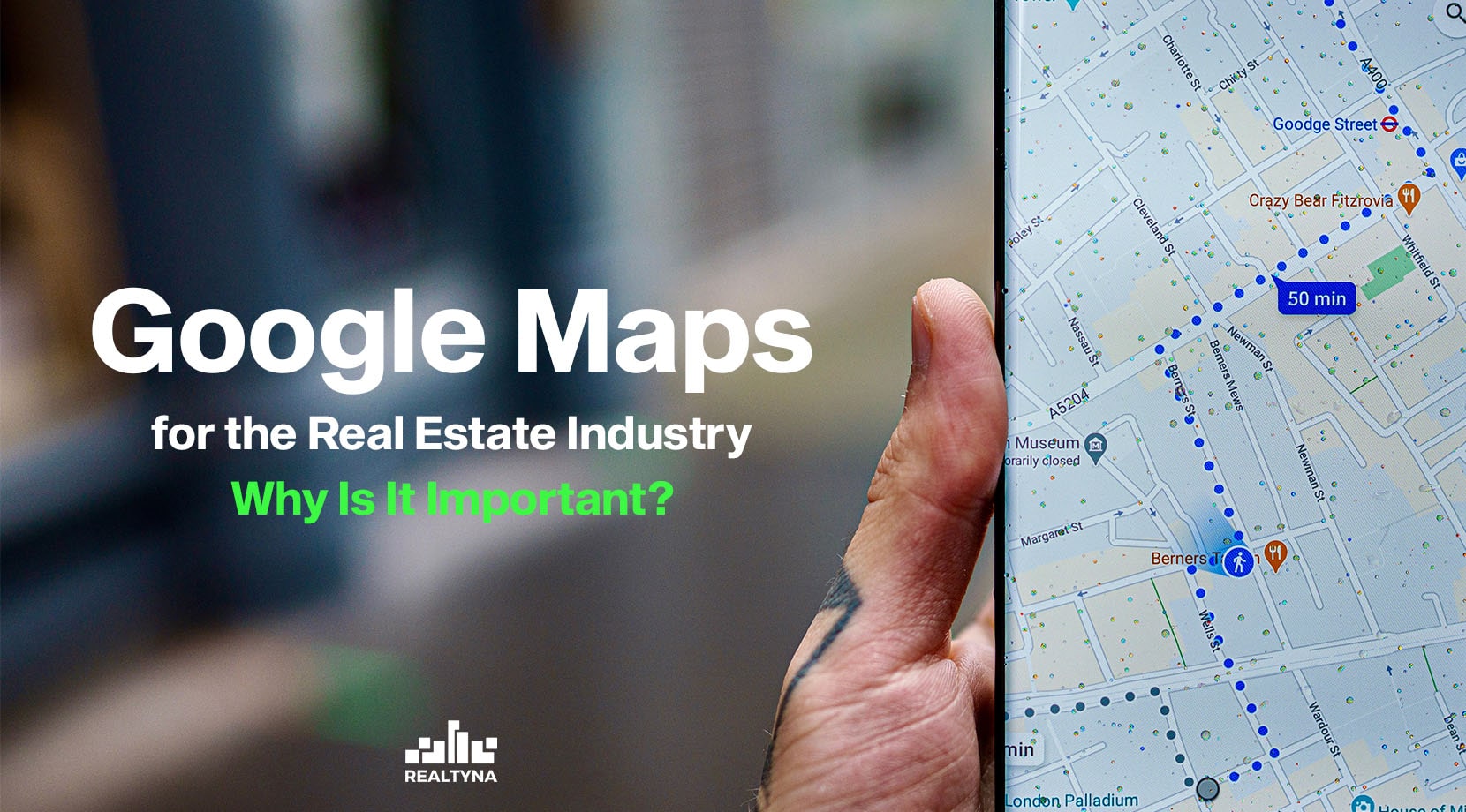 Google Maps for the Real Estate Industry—Why Is It Important?
11 Sep 2020

Posted at 11:00h
0 Comments
The real estate housing market is rapidly changing. Slowly, millennials are taking over the real estate market and replacing baby boomers. What does it mean for the real estate agents? It means that internet marketing is something they need to focus on more.
We all know the power of the Google search. It's a tool that helps your business get found, noticed. We generate leads through Google, and if you have a real estate website, it helps you connect with your clients.
The rapid change in the real estate market has created a demand for more innovative marketing strategies. Today we will talk about Google Maps and how you can use it in your real estate marketing, specifically in regards to the listings.
Why Google Maps for the Real Estate Industry?
Google Maps allows a user to see your business or properties on an interactive map. This way, visitors can zoom in and check a specific area they are interested in. Aside from the experience being interactive and more visually appealing, Google maps also helps your listing to get found easier and rank higher.
Google Maps is a more adaptable and flexible way of checking properties as well. Considering the recent unfortunate events with the pandemic and health professionals' advice to avoid crowded places, open houses are not something people rush to as easily as it was in the pre-pandemic era.
With Google Maps, your clients will be able to preview the location, the house itself, and generally the area the listing is located beforehand. As we all know, buying a house is a complex process that involves many factors such as neighborhood evaluation, for example. This is covered with Google Maps. Your client can preview the location before attending the open house.
As research shows, Google Maps is something that millennials often check as a reference when buying a house. That's why virtual tours are so popular in the real estate industry. It helps clients to preview the property beforehand and that way safe time and energy. Google Maps has th same purpose.
Check out this Google Maps API Tutorial for WPL to know more about adding Google API to the WPL.
How Can You Use Google Maps in Your Marketing?
Now that we've talked about the importance of Google Maps, let's focus more on how you can use it. Let's take a look at some of the examples.
You can attract a prospective client by presenting a map with the most important locations in the neighborhood: parks, schools, places for recreation, etc.

Focus on a specific area you're working on and showcase it in Google Maps.

Create a map showcasing major business players in the area you're working.

Showcase new constructions on the map.

Create a map showcasing how many clients you helped find their dream home.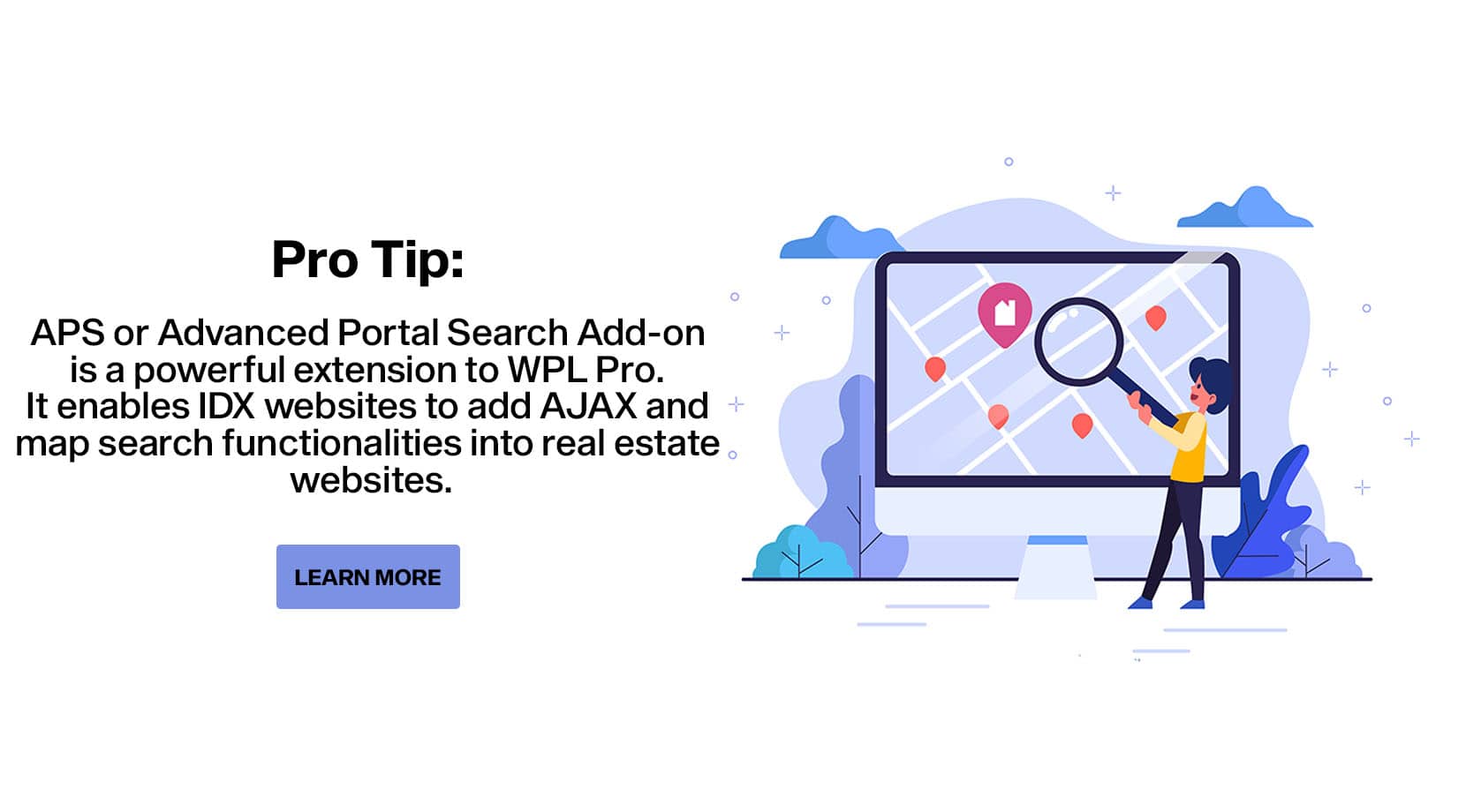 Google Maps Alternative
Google Maps is a great service, although it is not a free service. There is its free counterpart known as OpenStreetMap which is an online community of mappers from all over the world. All you have to do is give credit to OSM and the contributors whose data you are using. To learn more about it, please visit OpenStreetMap for Real Estate Agents.
P.S Interested in Google Ads? Check out our guide:
Google and Real Estate: Search Console
Google and Real Estate: Search Engine Optimization
Google and Real Estate: Google Ads