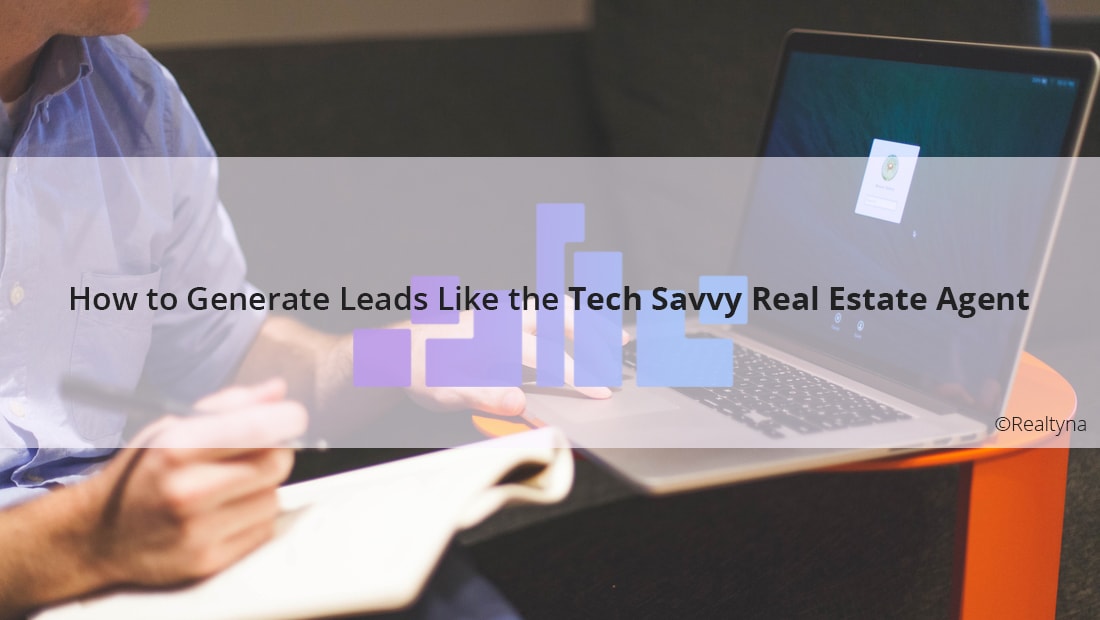 How to Generate Leads Like the Tech Savvy Real Estate Agent
01 Oct 2018

Posted at 11:30h
0 Comments
Tech savvy real estate agents seem to have the upper hand these days. They have so many more resources to generate leads using technology. But what about those agents overwhelmed with it all?
Much to your surprise, generating leads using technology can be more simple than you think. Below, I will detail just how to generate such leads and convince all your competitors that you are the newest member of the tech club
WPL PRO WEBSITE
Did you know that a quality website can do more than half the work for you? A platform like Realtyna's WPL Pro can set you up for long term success and lead generation with minimal technical knowledge required. Providing your users a quality, fast website with useful features is the first key to converting leads. With Realtyna's technical support, it does not have to be too stressful, either. Realtyna takes care of all the hard stuff for you.
So what are you steps with this?
Generally, you will want to, first: secure a domain name. Second: create a WordPress.org account and Third: purchase and download WPL Pro.
Check out our article, 13 Steps to Build an IDX Real Estate Website with WordPress that explains each step in detail for more guidance. (Also includes steps for MLS Integration).
How does it convert leads?
WPL Pro gives you the tools you need for leads. Included features, such as Bookmarks, side by side comparisons, Contact Agent, and Custom Search Fields will give your website the professional edge it needs. The ability to add additional features, such as Saved Search, Advanced Search (i.e, drawing on a map), Neighborhood Information and Demographic Information will give your users a reason to stay on your website longer, and keep coming back.
What is better than a website doing all the lead generation for you?
ORGANIC MLS INTEGRATION
A huge (and simple) way to increase the value of your website and business is to integrate your MLS listings. Please do not let the technical talk intimidate you, we will take it inch by inch. MLS Integration is a necessary step for your business growth and credibility as a real estate agent. Having listings on your website makes you look more professional, and well connected as well as gives you the chance to be reached by more leads.
To keep things simple for you, I will say this: you have 3 integration options and Organic MLS Integration (which uses RETS) is your best bet. This method is quite technical, but is basically just a feed that connects your website to your MLS. With Realtyna, this data is hosted on your own servers, so your website gets all the credit for this data. This significantly helps your chances at being ranked higher on Google (what we all want, am I right?). It also updates as often as every 15 minutes-1 hour, giving your leads the most accurate listing data.
As mentioned before, you can check out our article, 13 Steps to Build an IDX Real Estate Website with WordPress for a detailed "how to." You can also read MLS Integration for Dummies and What is Organic MLS Integration and Why is it Important? if you are interested in a more holistic view of what this technology is.
Don't forget! It is our pleasure at Realtyna to help guide through the process and the steps you need to take. We also handle the hard stuff for you and ask all the appropriate questions to give you the exact product you want and need!
ADVANCED SEARCH FEATURES
A great way to generate leads through technology is to give users the experience and features they want. Realtyna's Advanced Search Add-On is probably the best way to achieve that goal. You are essentially generating leads simply by purchasing a feature and letting Realtyna technical staff install it. It literally could not get any easier.
This add-on is one of the most popular products we have, and for good reason. How many times have you gone to browse on Zillow or Trulia and quickly been captivated by the ability to search via map, drawing, zoom/pan, price, etc? Maybe I am the odd-ball out, but this is fun. Seeing these same features on a personal brokers/agents website? Almost unheard of. By this one simple investment, you set yourself apart from 99% of your competitors (please don't quote me on that number. Although I am confident, it is up there), all while encouraging users to stay on your site and eventually contact you.
Again, generating leads with technology, completely passively.
LUKE'S TIP: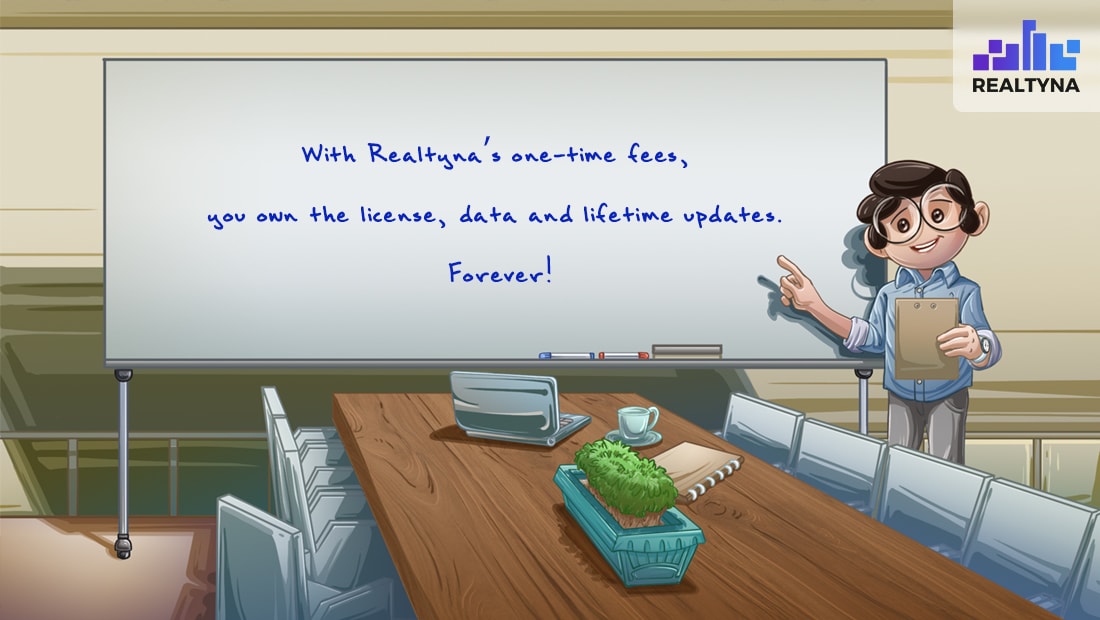 SOCIAL MEDIA/BLOG
The last three tips where all about generating leads passively, after taking time to set up a quality website. Now it is time to use technology as a more active approach to lead generation, and I promise it is not that bad.
If you are familiar with Facebook, you are already a few steps ahead. This is the most popular social media site to use for real estate agents and good place to start if you are nervous of technology. Start transitioning your personal page to involve more business. Begin making posts about real estate, your role, and highlighting your clients/reviews. Start slow and begin your business base on social media. Slowly transition to real estate insights, VIP listings, and other unique real estate related content.
Next, you should consider starting a niche content blog. This content is important because it will be the part of your website that updates the most. Think about the niche topic you want to focus on, and let it out. There are thousands of great tutorials and tips on how to manage this, including our blog, 12 Real Estate Blogging Tips for Beginners.
They biggest key to social media and blogging is to keep your content creative, original and varied. You can find more about social media for real estate on our exclusive article, A Guide to Real Estate Social Media.
CRM
One more active way to convert those leads is to include a CRM into your website functions. At Realtyna, this can come in the form of the in-house CRM Add-on, or many other 3rd party plugins (check for compatibility). CRM stands for Customer Relationship Management and is a long, complicated term for something that actually makes your life a lot easier.
Basically, CRM puts all business information in one place and makes it simple to contact leads (or many at once), set reminders, assign agents and coordinate business functions. This added efficiency to your workload will help you never miss a lead converting opportunity (or meeting) ever again.
For more information on CRM, read our blog, CRM: Everything you Need to Know.
PROTIP: WEBMASTERING & TURNKEY SOLUTIONS
Last but not least, if all of this sounds amazing, but still too complicated, don't worry. We get it. In that case, Realtyna offers Webmastering and Turnkey solutions, so you can keep your focus on your clients, instead of figuring out how to change your layout or font size.
If you have already purchased and installed WPL Pro, take a look into our hourly Webmastering deals. The Turnkey solution is for those of you starting from scratch, and want all the bells and whistles to be added for you as well. Simply call our team or open a ticket at www.realtyna.com/support and ask about it.
Simple enough, right? Let us know your helpful technology tricks for real estate agents in the comments below!
Watch our video: