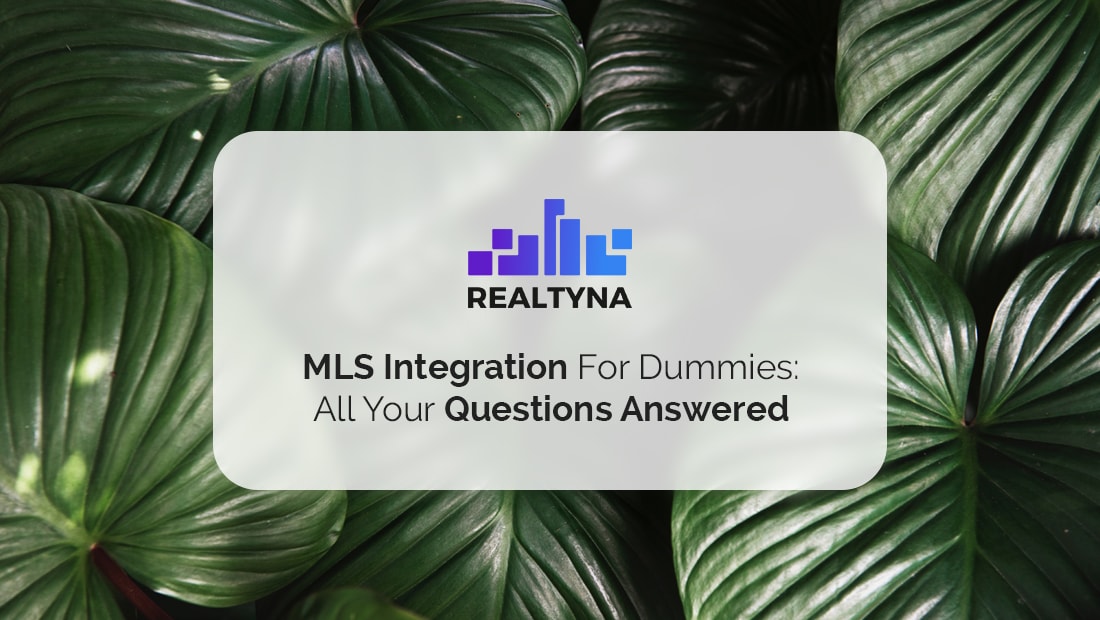 MLS Integration For Dummies: All Your Questions Answered
20 Jun 2018

Posted at 10:13h
0 Comments
The world of real estate is always evolving. Keeping up with the newest technology and marketing trends can come as a challenge. Find out if you are on track by answering this simple question: What is your IDX/MLS Integration solution for your website? If your answer is, "none," or something that includes iframes, you are already behind.
Thankfully, you have come to the right place for help. The only real MLS Integration solution to get your website and business on track with competitors is to adopt Organic Listings. This news might have you more lost than before opening this page. Let me answer a few of your questions for you.
WHAT OPTIONS ARE AVAILABLE FOR HAVING LISTINGS ON MY WEBSITE?
You could input your listings manually, yourself, but this is a time consuming and difficult process unless you have an extensive background in developing websites.

You can search for a cheap IDX provider.

Your third and best option are Organic Listings.
WHAT IS THE DIFFERENCE BETWEEN IDX AND ORGANIC LISTINGS?
IDX is simply the umbrella term used to describe the process of showing listings on a website. Most IDX providers will charge you monthly, own all of the data (meaning if you move providers or miss a payment, you also lose all the data) and likely use a process called, "iframing." Iframes are basically mini, 3rd party, websites within your own. Iframes are not indexable. This might not seem like a big deal, but it means that anytime someone searches for listings on Google or Yahoo, these pages from your website will not come up. This takes a direct hit on your website traffic and Search Engine Optimization (SEO).

Organic Listings come straight from your MLS by something called a RETS feed.

A RETS feed is a data connection between your website and your MLS. This allows you to typically, pay only once, own all of your own data, and index each and every listing. This means, no matter the future of your business, you have the data available, and also, search engines like Google and Yahoo will pick up 1000's of extra pages (aka your listings).
WHAT ARE THE ALL THE BENEFITS OF ORGANIC LISTINGS?
Own all of your data: this is not a leasing license like most IDX providers. You will have full access and control of your data for life. If you move websites or providers, you can take this data with you.

Huge SEO benefits: Your search engine optimization score will increase exponentially. Each listing creates a separate indexable page. This means, that search engines like Google and Yahoo will pick up on keywords from each and every listing page. People who search for listings will find your website more easily thanks to this. You should notice an instant increase in website traffic.

Flexibility: Simply, with Organic Listings, you are able to build your website with the product rather than build the website around it. With this system you can completely customize your website to your liking. The possibilities are endless when it comes to flexibility. You can change the way your search bar looks, you can change the themes and layouts of your website, you can determine the way your website will capture leads and you can also filter listings to only show the ones you want.

Speed: Because your listings will be connected directly from your MLS, listing updates typically happen a lot faster than a website that uses 3rd party iframes. Listing updates can be as fast as every 15 minutes with an Organic solution.
HOW WILL IT LOOK ON MY WEBSITE?
The great thing about Organic Listings is that they are completely customizable! You will have the opportunity to browse website themes and also get your developer to customize them further. Also, thanks to the RETS (Real Estate Transaction Standard) your listings will be uniformed and polished no matter the theme you choose. You will just need to double check that the theme you choose is compatible with your developer. You can browse some theme options to get ideas on how your MLS listings can look through Realtyna's portfolio and demo website.
LUKE'S TIP: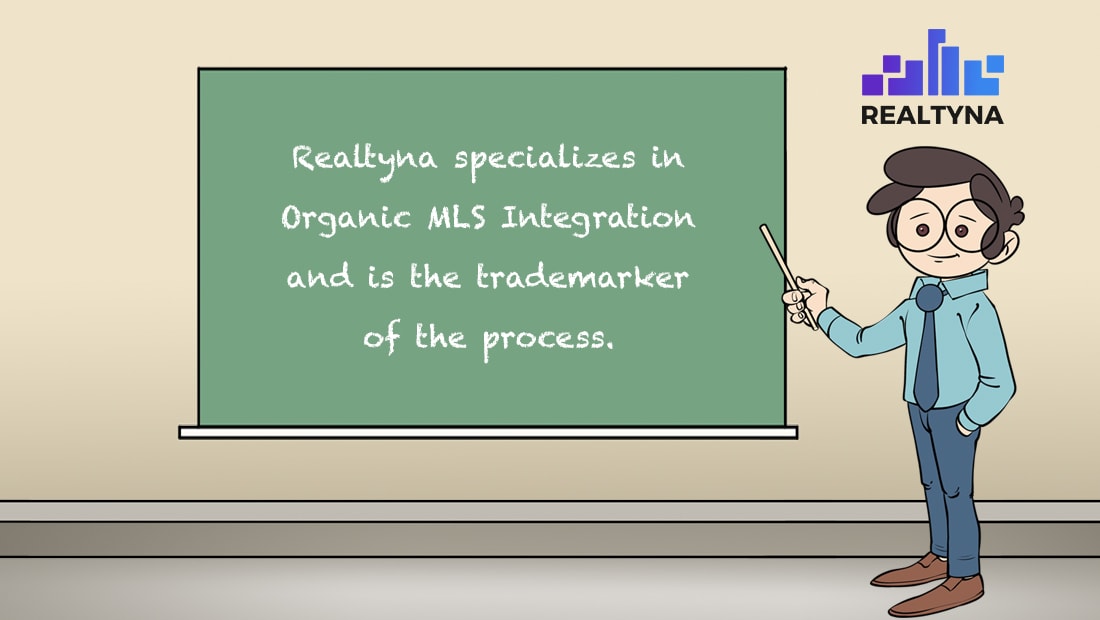 HOW MUCH WILL IT COST?
One time payment: A few select developers will offer you a one-time payment. Yes, the upfront cost will be higher, but you will only pay once

.

Once you purchase this product, you will own it and all updates for life. Expect this payment to be no less than a couple hundred dollars and upwards for more experienced and professional developers.

Monthly Payments: Some developers will ask that you pay monthly for their service. In this case, you may spend more over time and might not actually have the option to own the data and all updates for life. Check with your provider about the payment and what it entails over time. Ask about your payment options if they are not clearly listed.
HOW CAN I GET ORGANIC LISTINGS?
You can search the web for "Organic MLS Integration" and compare different developers. Be sure to get a quote, and be clear about what you expect for your website. I suggest you take a good look at that specific developers website (a good indication of the talent and professionalism they will provide) and ask for their portfolios.

If you are already sold on Organic Listings and want guaranteed exceptional service, customizations, and a one-time payment, check out

Realtyna

. Realtyna specializes in Organic MLS Integration and is the trademarker of the process. Call/Email/Chat with us today about your solution!
To recap: If you do not have Organic Listings already, you are far behind your competitors! Dominate the game in the business by purchasing an Organic solution. NOW! Want to get even further ahead? Your next step is: a mobile application. Stay tuned for more.