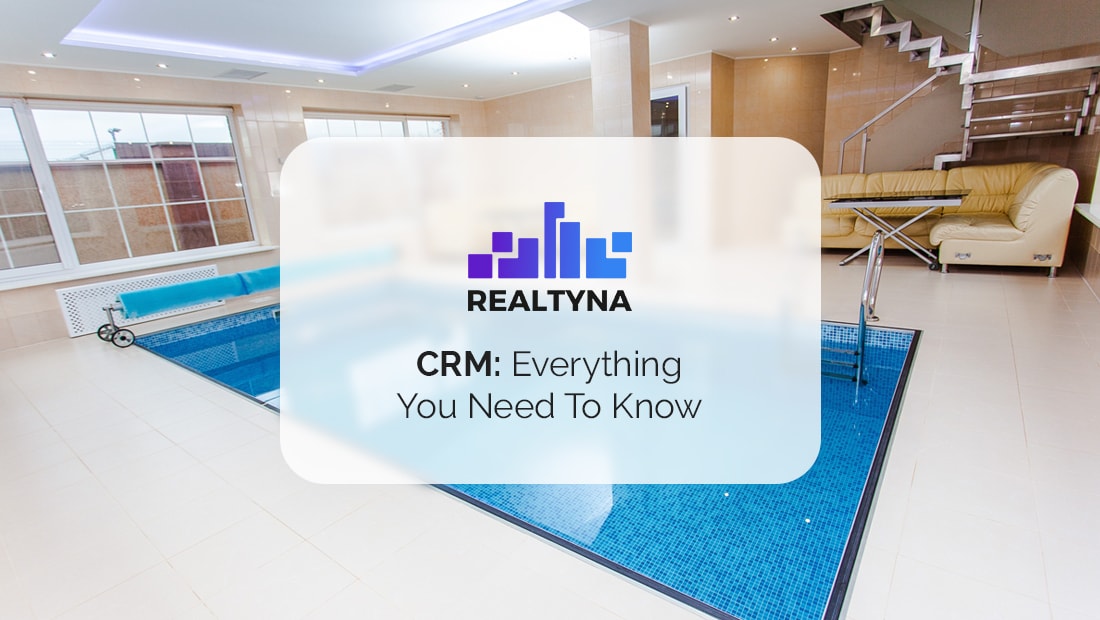 CRM: Everything You Need to Know about CRM for Real Estate

Posted at 10:33h
0 Comments
What is the purpose of your real estate website if you cannot capture maximum leads, track and monitor activity or manage clients and agents? The answer is, a waste of an investment. So how do you fix it? The solution to this problem is a CRM system. CRM stands for Customer Relationship Management. It is simply a system or strategy for managing and optimizing consumer interactions with your business.
This is an immensely beneficial tool to businesses in all markets. It is the current standard for converting leads and absolutely necessary for sales and marketing attempts. Below is a guide to the world of CRM, as well as Realtyna's CRM product, which is specifically designed for real estate.
CRM OPTIONS
With a simple click of a button, you will find that your options for a customer relationship management systems are vast. How do you know which one to choose? Unlike websites and apps, it is rather unnecessary to hire a developer. There are 100's of companies that already have these systems ready to connect to your website. Features will vary from system to system, so it is good to do your research and make use of free trials. Another option you have if you are already using WPL, is to work directly with Realtyna, who has developed a CRM specifically for real estate businesses. The most important thing to consider is the compatibility of your CRM choice with your website and MLS integration.
LUKE'S TIP: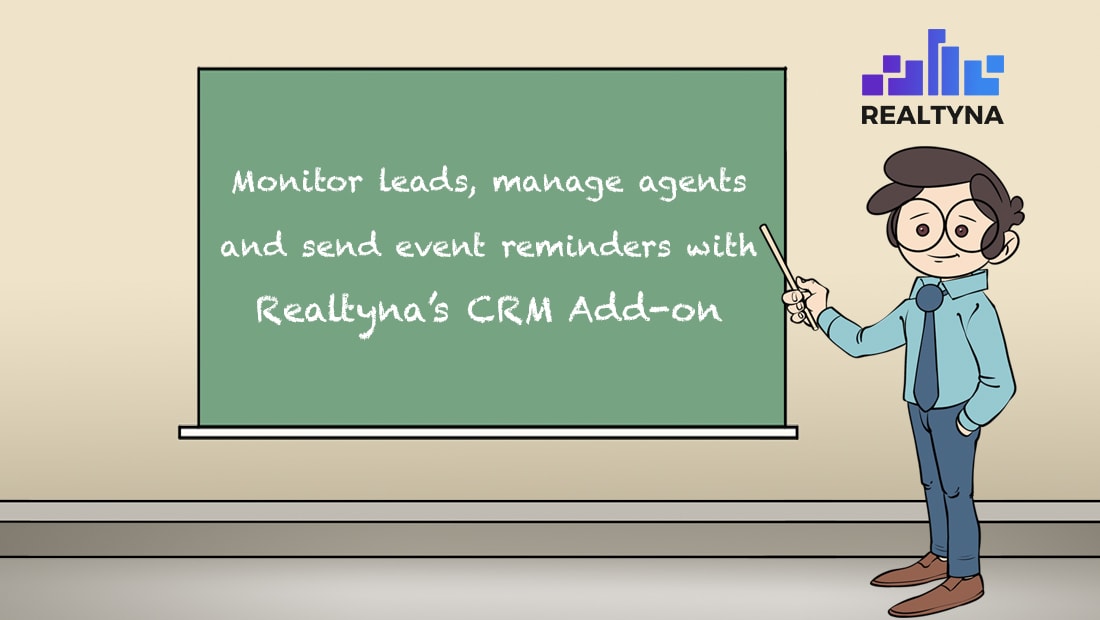 MOST IMPORTANT FUNCTIONS
Client interaction: Clients should have the ability to send forms and inquiries through the system. Agents should also be able to communicate with their leads easily through the interface.

Lead monitoring: It is important to be able to monitor how leads interact with your website to determine how serious they are. Monitor their saved searches, how many times they log in and visited properties.

Agent management: A quality CRM will allow you to also manage agents and the information they are given. For example, individual privacy functions, assigning leads to agents, and event reminders.

Membership management: If you have a membership feature on your website, it is incredibly important to have a membership/payment feature for the CRM to easily manage the whole thing.

MLS integration: For real estate, we all know that MLS integration is the single most important thing for a website. It is equally as important for your CRM. Having your system compatible to your integration will save you time and effort when communicating with leads and sending them matched listings. Matching listings with clients' preferences can be done automatically with a good CRM system.

Reminders and alerts: Another simple yet essential function for your CRM is the ability to create and send alerts and reminders to both agents and clients. Use this feature to manage events and follow up with your leads.
THE COST INVOLVED
Budget is important in any business. Determining your budget for your CRM system can make a huge difference in the kind of product you get. So here are the numbers you have all been waiting for: $0-$3,600 per year. This range is clearly not helpful, so let me clarify. CRM systems are typically paid by subscription, either monthly or yearly. Free systems are great for basic CRM needs, but will lack in luster with specific real estate features. On the flip side, the higher end products might include more features than what your are interested in. With Realtyna's customer relationship management product, you will have a one-time payment and the ability to use the system for life. Regardless of what you choose, the best advice to give is to determine the kind of ROI (return on investment) you would like to see and move forward from there.
REALTYNA'S DIFFERENCE
As previously mentioned, Realtyna offers a CRM Add-on for WPL websites. With Realtyna, everything is under one roof. With ease and simplicity, we offer the most to our clients for a very fair price. Specializing in real estate, you can be sure that Realtyna has got your needs covered. Unique to Realtyna is our one-time payment for all of our products, including the CRM Add-on. The money saved as well as the ROI might already have you convinced. It is also worth noting that all of the "most important functions," included in this blog, are features of this product. Additionally, if you are already a subscriber of Zoho CRM, or interested in further features, such as, trend analysis, you can easily sync your Realtyna CRM data to your Zoho account. If you want guaranteed professionalism and quality customer service, consider chatting with us today!
Choosing a CRM for your business is imperative, but does not have to be complicated. To recap, research which features of a CRM would be most helpful for your business, determine your budget and find your best matches. No matter your choice, Realtyna is here to help you make the best decision for your business. If you have any questions, reach out to us.