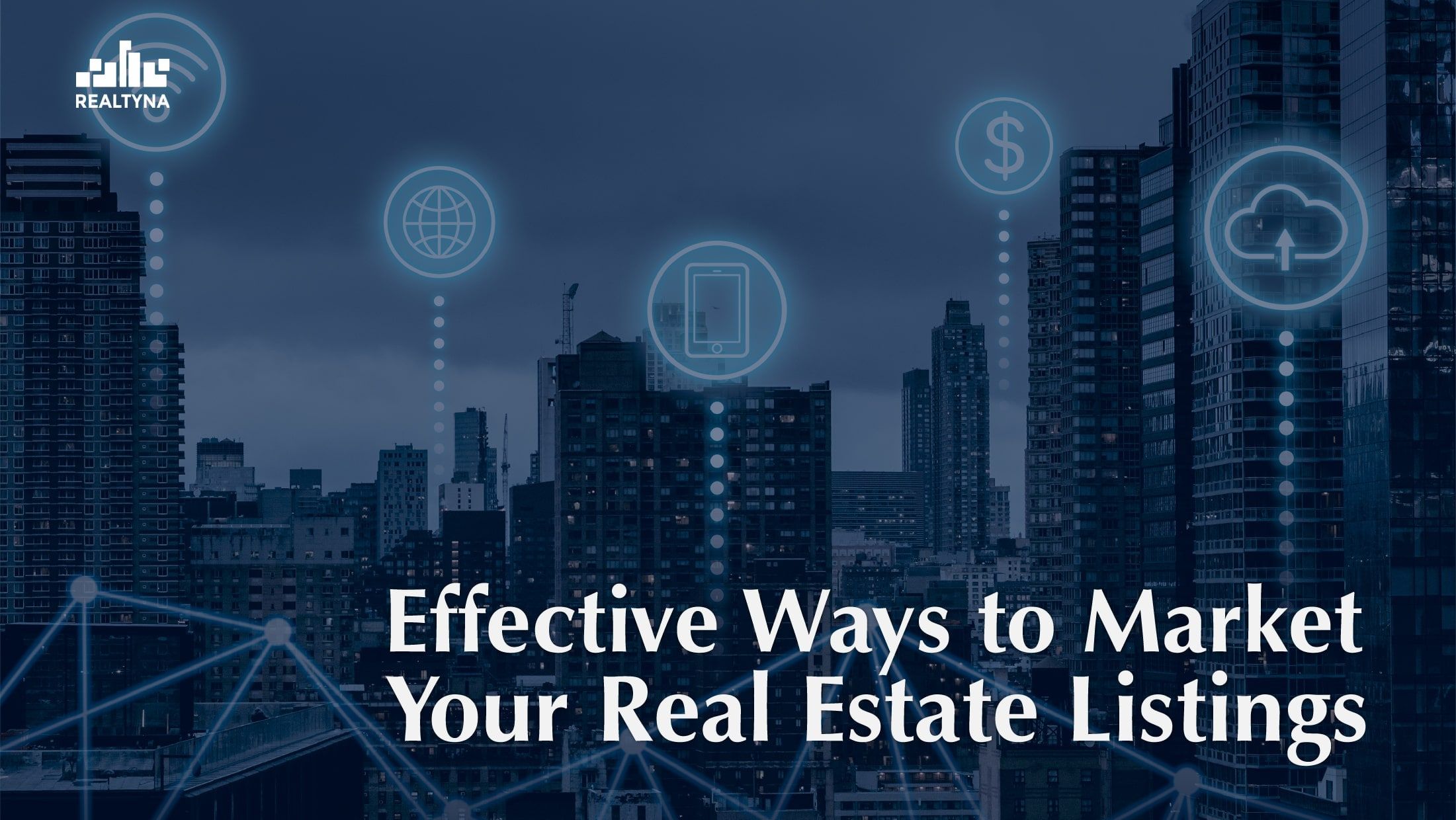 Effective Ways to Market Your Real Estate Listings
22 Oct 2021

Posted at 11:00h
0 Comments
If you are looking for ways to market your property but aren't sure of where to start, you're in the right place. In today's article, we will list tips on effective ways to market your real estate listings to bring in more traffic and improve your lead generation.
Work On Your Website
Your website is an essential part of showing off your listings. It's the foundation of building your brand's online presence. That is why it's important to focus on making it as informative as possible for your site visitors. Your website should have an eye-catching design and be easy to navigate, but most importantly, the main aim of your website should be to persuade your clients to consider your brand as their primary choice. The best way to accomplish your overall goal is by aligning your website with your brand's aim. The design of your website should reflect your company's value. Also, the listings should be easy to find and should display all the important information such as the price of the property and contact information for easy communication with your potential customers.
Display Your Property Through Virtual Tours
Virtual tours are a great way to market your listings to your potential clients. And it does not require a large amount of investment. There are several types of virtual tours. Some of the most widely used are free movement 3D walking tours, 360° videos, and virtual reality tours. To make your customers' experience more interesting, you can invest in a VR set and advertise your property through virtual reality tours. With the help of virtual reality, instead of physically viewing the property, customers can view your property in an artificial 3D environment. Therefore, virtual tours are a great way to showcase your property in a relatively short time, without the requirement of leaving your home.
Form Partnerships With Local Businesses
Partnerships are significant in real estate. By partnering with fellow Realtors and co-listing with other agents, you can easily attract more potential buyers by getting more referrals from your partnering real estate agents. You can also form partnerships with media companies and ask them to feature you in their newspaper or news report. If you are interested in reading more, here is our blog about collaborating with the media for brand awareness.

Make Use Of Social Media Ads
It's no surprise that social media plays a significant role in your marketing strategy. If you develop a good social media presence, you can successfully market your company and your listings. Marketing your listings through social media ads is a great way to promote your property. Social networking sites such as Facebook and Instagram have audience insights tools that allow you to target your real estate audience through their demographics. You can personalize your targeting methods as precisely as targeting your clients through a particular ZIP code. Or using the demographics tool to target them through their age range and income level. If you are interested in learning more about using Facebook to reach your target audience, make sure to read our blog here.
Try Out Drone Photography
Drone photography is another great way of marketing your real estate listings. With the help of drones, you can easily capture the whole area and layout of a place and view the property's location while highlighting nearby attractions. Drones come in different price ranges. However, to best market your listings, it's better to invest in a high-quality drone. You should also be aware of all the rules and regulations that come with owning one. To use your drone professionally for real estate-related purposes, you will need a commercially licensed drone pilot.
Thanks for reading! If you are interested in more marketing techniques, make sure to read more of our blog posts.
How to Establish Your Own Real Estate Brand
5 Marketing Tips to Hiring Agents For Your Real Estate Brokerage