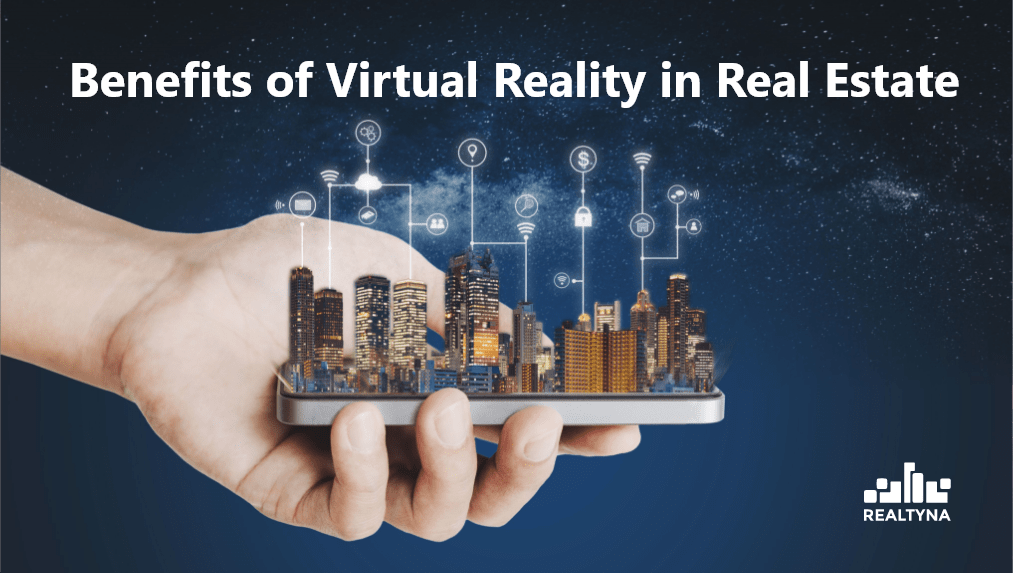 Benefits of Virtual Reality in Real Estate
19 May 2021

Posted at 11:00h
0 Comments
VR also known as virtual reality is a computer generated simulation that is used to interact in an artificial 3D environment. In recent years, it has immensely increased in popularity. In today's digital age, people are actively using it to play games and watch movies in 3D, which allows them to experience a high quality simulation. Due to restrictions on in-person meetings caused by the pandemic, a large number of real estate agencies have switched to using VR for assistance. In this article, I will outline some of the key benefits of using VR in the real estate industry.
Advertising Your Property For a Cheaper Price
One of many advantages of using VR in real estate is that it allows real estate agencies to advertise their properties without having to put a large investment in it. Showing the property is a big part of making your customer's experience more interesting. Recently, due to the danger of being infected by the coronavirus, people were asked to avoid in person-meetings. However, with the assistance of virtual reality, instead of physically visiting the property, customers can take part in various virtual tours in a relatively short period of time. They can have a virtual reality tour within the comfort of their own living rooms, take a tour around the house and see every inch of it.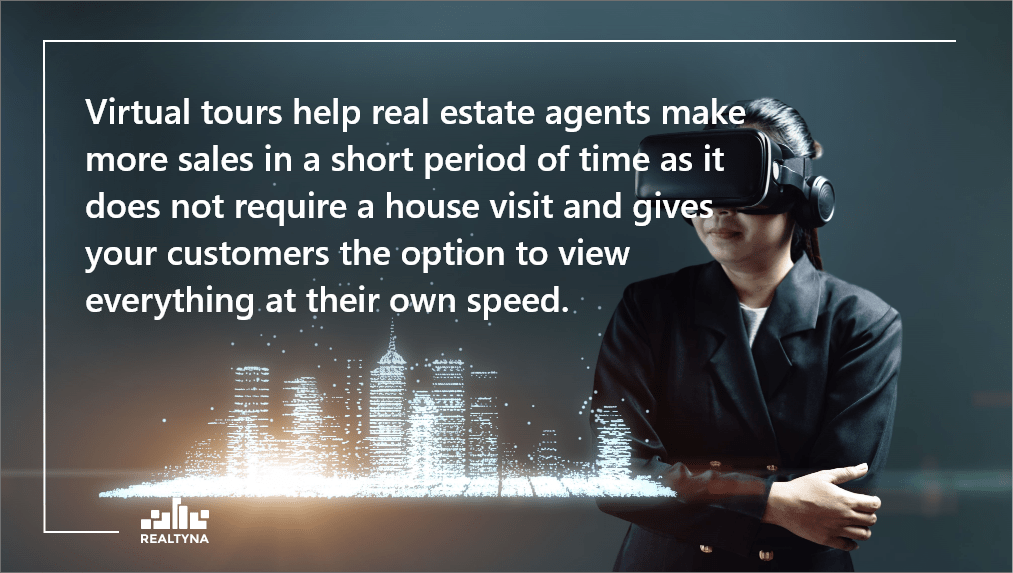 Potential for Future Developments
With the help of virtual reality, you can easily anticipate your future developments. VR helps you envision your ideas and test them out before spending on real changes. Clients can also benefit from this by sampling ideas before making a commitment to decisions.
Increased Profits
With a good USP, you are on your way to making a profit. Even though more real estate agencies are starting to use VR for assistance, it is still rare amongst brokers. So, it will help you stand out from other agencies and attract more clients.
Experimenting with the Visuals
When a house is unfurnished, it becomes harder for clients to feel at home or to picture themselves living there; but worry no more, with the help of VR you can easily replicate a furnished home within a simulation. It also allows agents and brokers to contribute by sharing different ideas for specific spaces that customers will be able to self-decorate.
Capturing Each Angle of the House
Another beneficial feature of VR is that it can capture every angle of the house you are selling, both inside and outside. That way the clients will be able to get the full experience and know every detail about the house.
Boosting Your Social Media Profile
By taking advantage of VR's popularity you could potentially film a video that could become a big hit on social media. If you film a video that is aesthetically pleasing showing off your house, it can attract a lot of viewers and get people talking about it. A good social media platform for this is YouTube. As your engagement grows on your video, more people will be able to check out your other social media sites which will increase your potential clients.
Better Communication with Clients
With the help of VR, you can point out the exact spot of each part of the house. That way you can avoid getting simple questions from your clients. VR provides visualization, which is useful for both the customers and the brokers since everything you need is already there.
With all the benefits that come with VR, buying and selling houses do not need to be difficult during a pandemic. Give it a shot and invest in it. You may find it very useful for your agency.
To find out more about the uses of VR in real estate, have a look at more of our blog posts.
How Is Technology Changing the Real Estate Industry
Get Ready for Change- Gen Z Is About to Take the Real Estate Industry Over
Got any questions or feedback?
Drop a comment below.