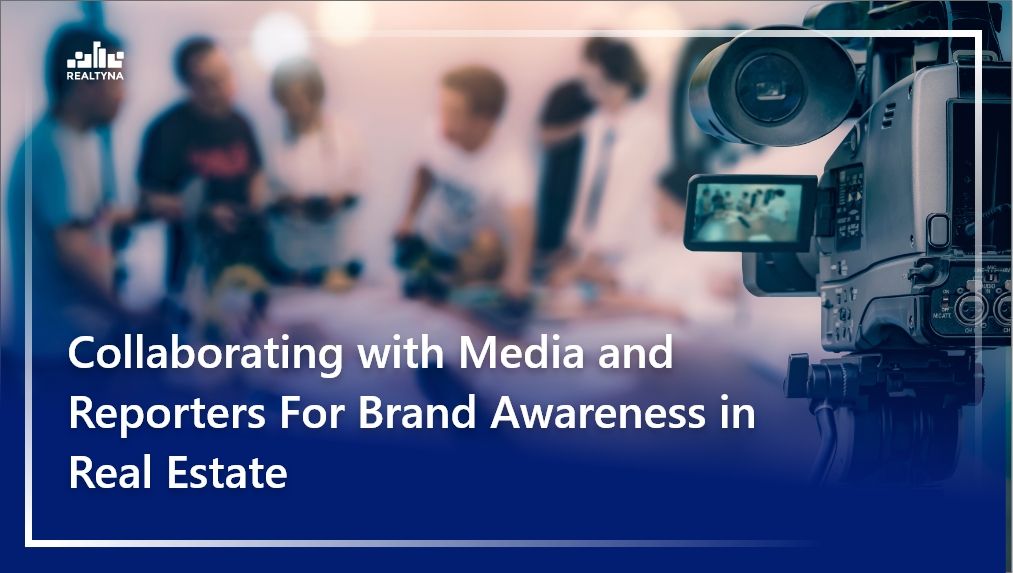 Collaborating With Media and Reporters For Brand Awareness in Real Estate
25 Jul 2021

Posted at 11:00h
0 Comments
In the real estate industry, brand awareness is crucial. In order to fulfill your goals, such as getting your listings in front of potential buyers or simply generating brand awareness, you must know all the best tactics. In today's article, I will list some of the benefits of partnering with media and reporters and how it can help your real estate business grow.
Being Featured in a Top Media Outlet
Imagine your company being featured in a top business magazine, such as Forbes for instance. By investing in a public relations survey, which is known to be a great real estate marketing technique, you can easily gain the attention of the media from major news outlets, which can help you get exposure to thousands of people.
What Exactly is a PR Survey?
A PR survey, also known as a public relations survey, is a technique used by a lot of industries including real estate to gain media exposure and coverage. It's the process when a company sponsors a market research survey and uses the findings for marketing and PR purposes that can be featured by major news companies in their blogs, social media posts, etc. Through your findings, your company will be provided with a large amount of brand awareness.
Benefits of Using a PR Survey
Some benefits of using a PR survey include:
A large amount of media coverage and increased brand awareness, which is crucial to be successful in the real estate industry

Marketing your company

as a real estate expert by giving proprietary data to the media, which can be shared on social media, websites/blogs, and other platforms

Establishing media relations for your future endeavors

Press releases

Developing a powerful marketing strategy for your brand

Making use of infographics

Paid digital advertising on social media platforms and webinars

Being provided with promotional materials
Plus your real estate company will also benefit in the fields of property development, investing, sales, marketing, and much more. Therefore, with all the benefits that it offers, it may be a valuable addition to your real estate company.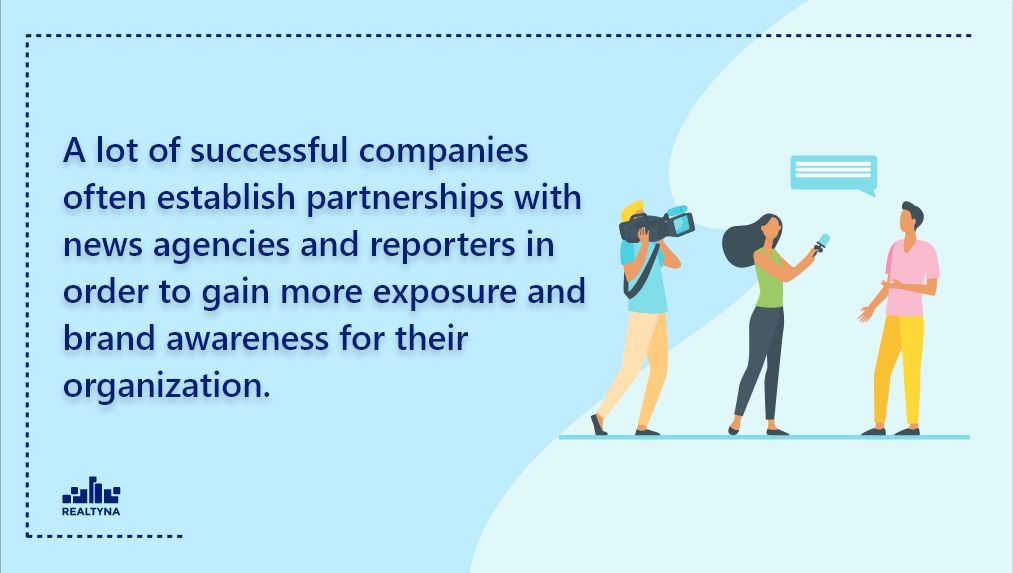 Now that you know how media exposure can be beneficial for your real estate business, let's get into action. Below is a list of things you must take into consideration before partnering with media companies.
Know Your Plan
You must be clear on what it is that you want. Set goals, and work your way toward achieving them. Clarity is very important for media exposure. Your brand must have a clear establishment of its goals in order to send out the right message.
Know Your Target Audience
Who are you trying to reach? You must be aware of your target audience, know their demographics and target them accordingly. How does your audience get their information? Perhaps through the news on TV? Or maybe social media? Knowing which media they are consuming is important in order to use the right platform to reach them.
Know Your Story
What makes your real estate organization stand out from the rest? What does your brand value? What does it offer to its clients and why should they choose you? Know what makes your real estate company special and start working on your story. Make sure your story is informative and compelling to your audience's needs.
Will Your Story Sell?
Remember, that by collaborating with reporters, you aren't only selling your story but also representing the media. Is your story compelling enough? In order to get the best results, you must first establish the best tactics.
Start Setting Up for Action
After you have established the above actions, you may start your marketing process. Collaborating with media and reporters will not only help you reach a wider audience but will also help you stand out from your competitors and gain more potential customers.
Thank you for reading! Want more tips on the real estate industry? Make sure to check out more of our blog posts.
Qualities You Need to Excel as a Real Estate Agent
How Do You Know When There Is a Change in the Real Estate Industry