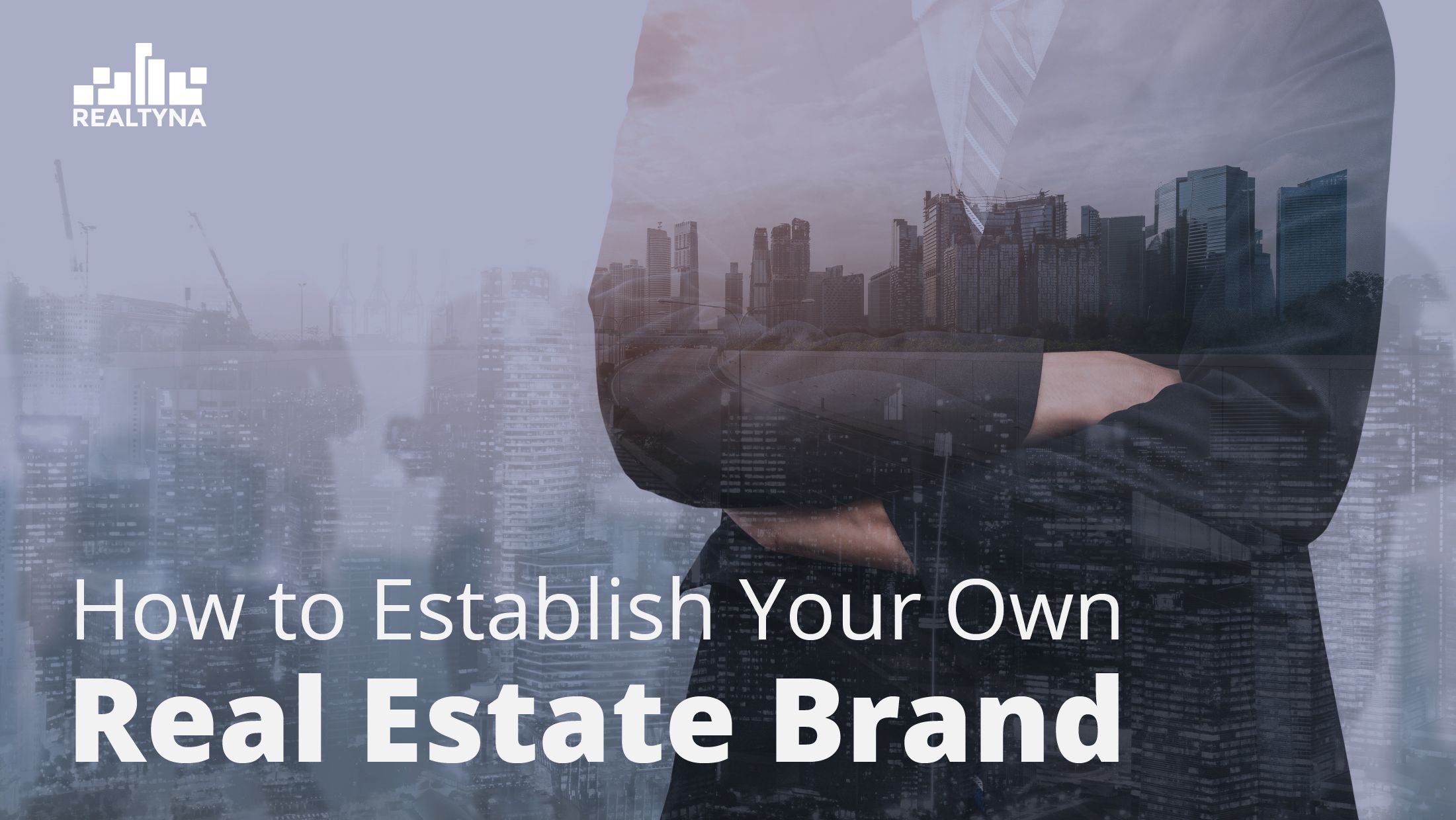 How to Establish Your Own Real Estate Brand
20 Oct 2021

Posted at 11:00h
0 Comments
One of the most important aspects of today's real estate market is branding. Real estate agents are interested in how they can establish a successful real estate brand. It needs much effort for every business owner to establish a good reputation and brand, which will bring success to their company.
In this article, we will discuss how to establish your own real estate brand as a real estate professional.
Importance of Branding in Real Estate Market
Branding plays a vital role in the success of every business. The real estate business is not an exception here. Quite simply, success comes with good branding and reputation. Below are the top three main ways real estate professionals can establish their real estate brand.
Top 3 Ways to Establish Your Own Real Estate Brand
Unique Naming
Naming plays a huge role while talking about the real estate business. You need to name your real estate brand wisely. It will help you to gain more customers and to make memorable brands for the clients. The name should be close to your area of activity, and you should manage to make your name indexing to Google searches.
Establishing a Website
Establishing a real estate website for your business is essential in the 21st century. Running a stunning website will help you close more deals in your real estate business and raise your brand awareness. But how can you establish a flexible and stunning one, and which platform is the best option to use?
WordPress is the best solution for building a well-designed real estate website. It has many real estate themes, such as Sesame, it is very easy to use software. For more, check our video below:
Logo and Business Card
You may ask how a good logo should be designed or what are the characteristics of a good logo? The best answer to this question is that a logo should correspond to your business niche. It should be simple but stunning and in a color that matches your website. Fonts play an essential role while designing logos for real estate websites. For more, check our article on the psychology of font and how to use it in your real estate logo.
Last Several Words
Now you know the three main steps of establishing your brand. Social media platforms have become very popular. TikTok is one example of a video-sharing platform. For more, check our article on achieve an all-present real estate brand visibility with TikTok.
When you run a business intending to become very successful, collaboration is the key. For more information, check our article on collaborating with media for brand awareness in real estate.
While trying to grow your real estate business, you should also focus on your personal branding as it plays a vital role in your company's success. For more, check our article on why personal branding is integral for real estate professionals.