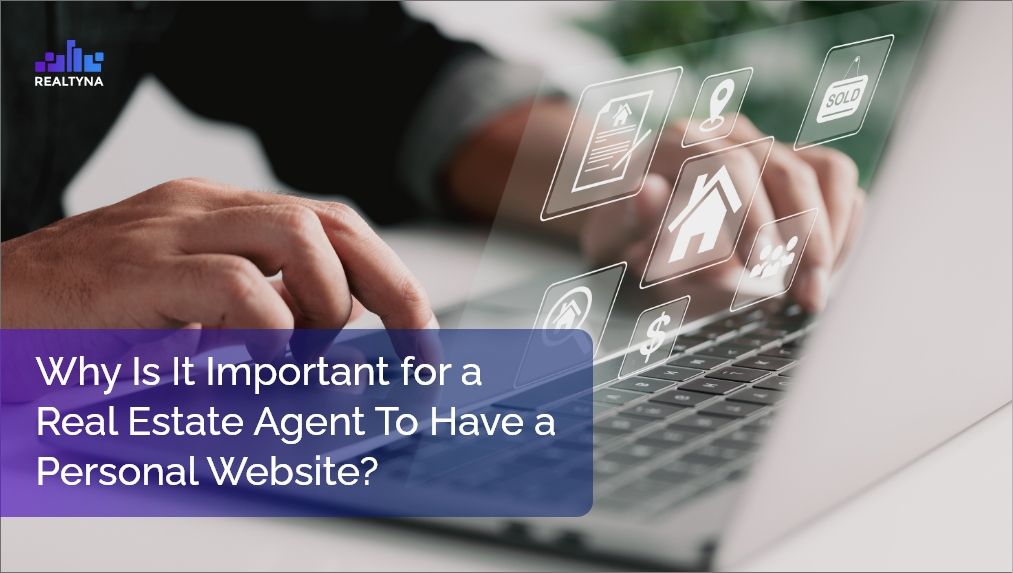 Why Is It Important for a Real Estate Agent To Have a Personal Website?
14 Oct 2021

Posted at 11:00h
0 Comments
Having a personal website is a great way to increase your visibility among other real estate professionals and attract more potential leads. It is important to work on developing your personal website as it can drastically increase your brand awareness. In today's article, I will list ways in which you can improve your personal website and reasons why it's so important to have one.
Real Estate Websites Help Build Trust With Your Clients
Having a personalized website will help you market your brand, which will help prospective clients see what exactly it is that your brand offers and get to know more about it. Your clients will also get to know more about you as an agent to understand who they will be working with. A good personalized website should include your personal information, the work that you do and your expertise, how many years of experience you have in real estate, your core values, your ideal home buyer and a picture of yourself. Additionally, you can also include feedback from your previous clients to show off what they liked about you, or what you could have improved on. Testimonials help new clients feel more comfortable, knowing that they are in trusted hands.
Attracts More Quality Leads
A great advantage that makes personalized websites so useful is that when a client contacts you about your listings, the leads will always go to you. Additionally, you will also be capturing more high quality leads, by incorporating online contact forms on your website. Your prospective clients that are interested in learning more about your services will be able to fill out the form that will directly be sent to you through email notifications. This can help ensure that you don't miss out on any leads.
Builds Better Brand Recognition
Brand recognition is crucial in real estate. A great way to increase your brand awareness is by having a personal website. Your personal website can include important resources for your potential clients that will make them trust you. With better search optimization tools, you can improve your SEO ranking and the amount of traffic that your website receives.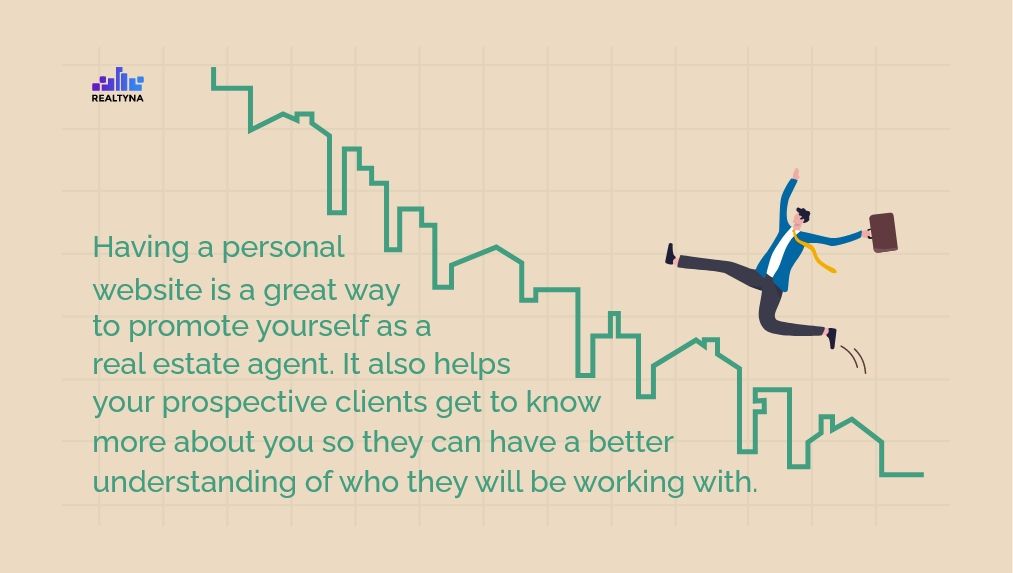 Real Estate Website Is More Cost-Effective and Within the Budget
Starting a personal website is surprisingly cheap. There are plenty of good inexpensive hosting servers that you can start out with. One good example is Weebly. Weebly offers cheap starter plans ranging from $6 to $29 dollars per month. It also has strong SEO features that will help you rank at the top of search results. Another great option if you plan on listing a large number of properties on your website is WordPress.
Helps Better Understand Your Analytics Report
Your analytics reports help you get more acquainted with how your leads reach your website, or the type of keywords that they use. It also helps you understand what is working for you and what's not. This sort of analytics information would not have been as accessible on a brokerage website. By better understanding your analytics you can work on developing your website and making related content that will bring in more traffic. This will also help you improve yourself as a real estate agent and better develop your skills.
Real Estate Agent Website Helps You Stand Out From the Competition
Agents with professional looking personal websites are known to set themselves apart from their competitors in the marketplace and attract more prospective clients. Having your personal website means you have complete control over it. So, you can design it however you want and align it with your agent image. That way your clients can get to know you better as well as take advantage of your services. Having a unique website will also surely improve your web traffic and get your leads to stay on your website longer.
Thanks for reading! Make sure to check out more of our blog posts.
Real Estate Website Builder for Agents
10 SEO friendly WordPress Real Estate Theme You Can Use Today