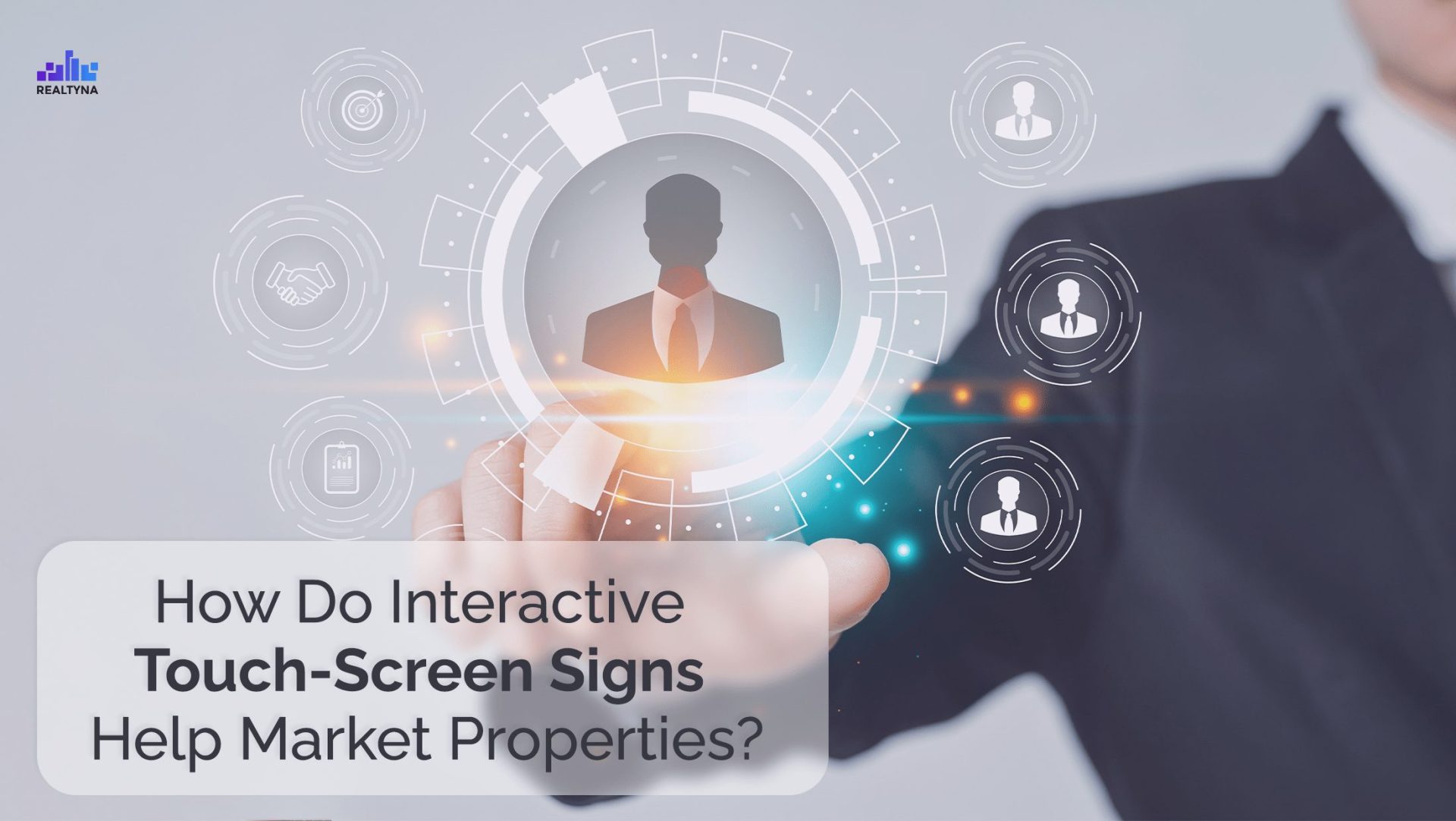 How Do Interactive Touch-Screen Signs Help Market Properties?
21 Mar 2022

Posted at 11:00h
0 Comments
Using digital signage such as interactive real estate touch screen devices and modern technology can drastically change how you present your properties on the market. With this fascinating technology, you can improve your lead generation within a short time and a whole lot more. If you're interested in learning how interactive touch screen signs help market your property, keep reading.
What Are Touch Screen Signs and How Are They Used in Real Estate?
Digital Signage such as touch screen signs is used to navigate and direct, as well as inform clients using its interactive features. In the real estate industry, Realtors use touch screen signs to share information and let buyers or renters explore the floor plans of your property using advanced interactive touchscreen displays. In addition, the touch screen displays can log contact information to provide data about the property or area.
Some benefits of touch screen signs include:
They Leave A Lasting impression on Your Clients
Clients prefer watching video content over written text. So it's no surprise that interactive videos will have better resources that will grasp your audience's attention and leave a lasting impression on them.
They Provide Easy and Flexible Remote Management
One of the key advantages of touch screen signs is that they are flexible, meaning that you can easily update your listings and other relevant information. Additionally, you can easily change or add anything as it is convenient and easy to use and does not have a space or sign limit allowing you to set it up according to your preferences.
They Come With Fascinating Interactive Displays
Another critical benefit of touch screen signs is that your customers can browse your website at their own pace. The technology also comes with fascinating interactive display features, making your property listings much more interesting to navigate. Touch screen signs can also gather your clients' data by asking them questions to provide them with relevant resources and information.
Map Displays
With the help of touch screen signs and their digital map display, your company can gather detailed understanding and insights of your clients. With the help of digital maps, you can better understand factors that drive your business's growth and bring forth more opportunities. Real estate agents can also use digital maps to track the demographics of a certain area to improve their target marketing techniques.
Thank you for reading! For more information on real estate technology and trends in the industry, make sure to read more of our blog posts.
How to Use Digital Flyers to Market Your Real Estate Business
Benefits of Virtual Reality in Real Estate