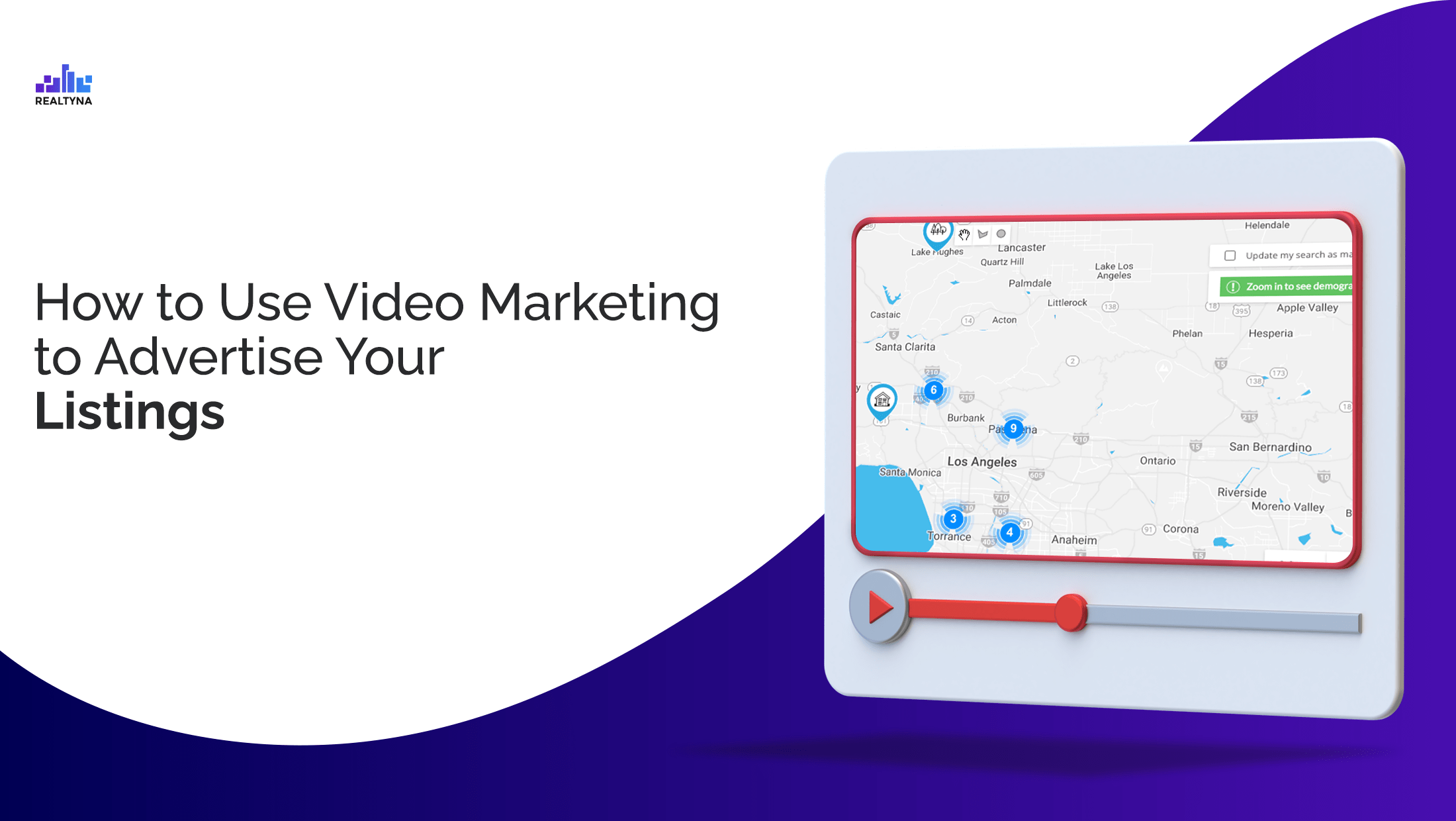 How to Use Video Marketing to Advertise Your Listings
01 Mar 2022

Posted at 11:00h
0 Comments
Video marketing is an effective way to advertise your real estate listing. Videos are an effective marketing tool as clients often prefer visual content over written text. In today's article, we will list the reasons why video marketing is beneficial and how you can advertise your listings through videos.
Why Real Estate Video Marketing?
Video marketing has become very popular in today's real estate industry. Many real estate agents use video marketing as a tool to grow their business and expand their audience. Videos offer various creative options for advertising your products and services. Realtors can benefit from it by taking exciting and engaging videos of the property and promoting it on their website or social media platforms. If you film high-quality videos, it can generate more leads, make you stand out from your competitors, and overall benefit your business.
Types of Video Marketing for Real Estate
There are various ways to do video marketing. Here are some examples:
Property Video Tours
The most common form of video marketing is video tours. Video tours are a great way to show your property to potential customers. You can record a 3D walkthrough tour so that your audience can better understand the property on sale without having to visit it in person. With the help of VR, aka virtual reality, you can take your tours to a whole new level by making them interactive. VR helps your clients envision their potential home before committing to real changes, making it more appealing.
Webinars
Real estate webinars are a great way to directly advertise your services and listings to your potential clients. Webinars help real estate agents communicate and build better relationships with their clients by staying engaged with their audience and keeping them up to date with the company's services. Your clients can also ask questions they're interested in and get answers directly from you. Webinars can be recorded and shared on social media platforms giving your audience an option to view them later. In addition, webinars are a good strategy for video marketing because they directly answer specific questions that your audience may have.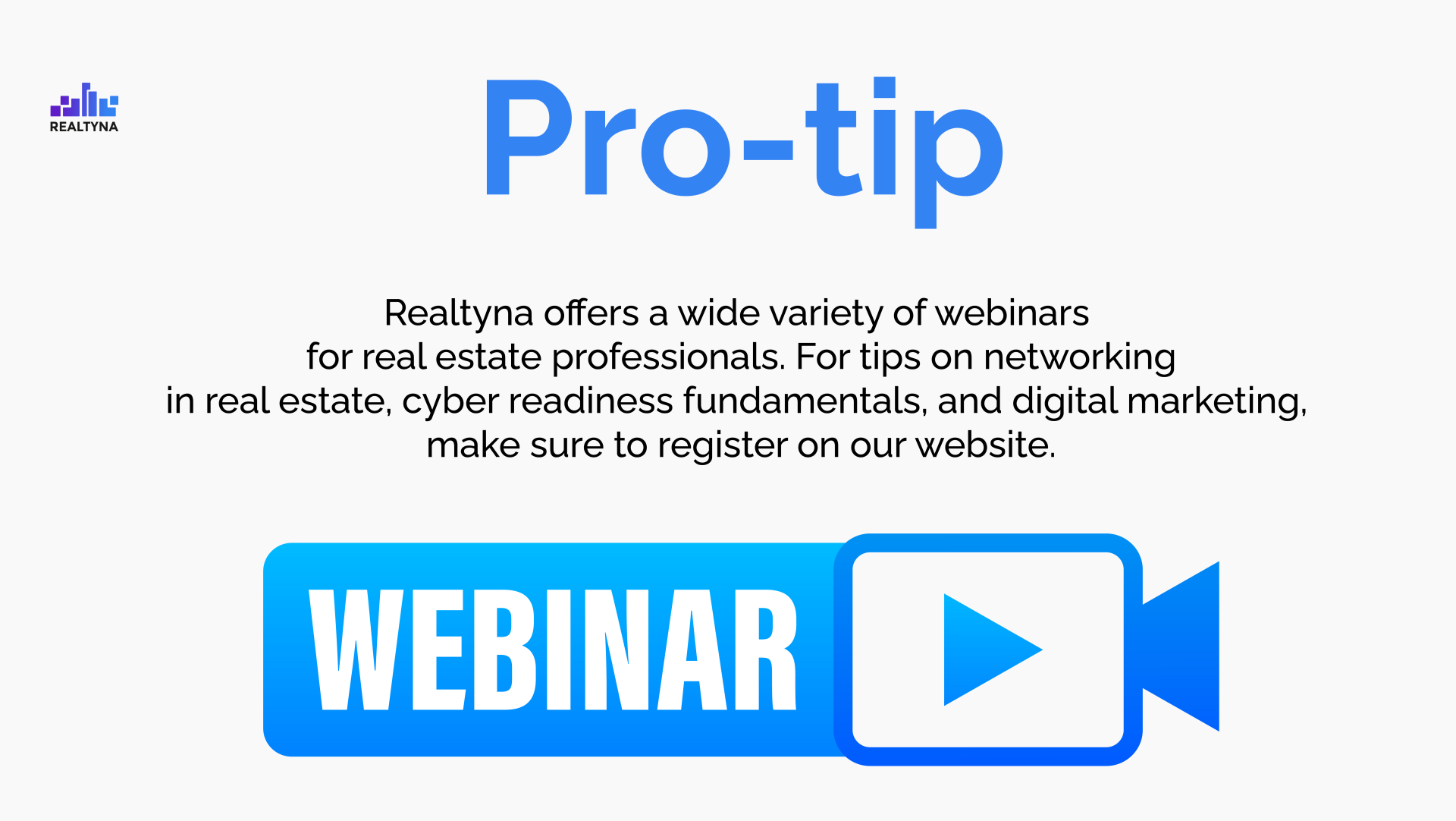 Drone Video Tours
Another exciting method to market your property is through the use of drones. Drones are a great way to give aerial tours of your property. They help capture the whole area and layout of a place and highlight nearby attractions. Also, drones are portable, making it convenient to take high-quality videos while increasing your work safety.
Clients Feedback and Testimonials
Presenting your clients' feedback and testimonials in video form is another good way to advertise your listings. This makes it easier for your future clients to envision what your company offers. It is an excellent way for them to know your services and find out what others liked the most about you or what you could have done better. Having a video of your clients' testimonials provides a sense of comfort for your prospective clients, knowing that they are in trusted hands.
Social Media Ads
Another way you can market your listings through videos is by using social media platforms. For example, Instagram provides features like Reels and IGTV. IGTV consists of quick 1-5 minute videos that allow you to show a glimpse of your property. You can also use IGTV to share a short video that shows parts of your original video, making your audience curious to check out the full version. With Instagram Reels, you can share fun 15 seconds videos about your listings to your followers. Furthermore, besides Instagram Reels and IGTV, you can also attach a link to your property video tour in your bio, giving your audience a choice to check it out on your website.
There are many more ways to advertise your listings through videos. Another way is with the help of TikTok. If you are interested in learning more about marketing through TikTok, check out our article on Fresh TikTok Video Ideas from TikTok Influencers.
Thanks for reading! For more related content, make sure to check out more of our articles.
3 Reasons Why You Should Market Your Real Estate Business Online
Easy Real Estate Marketing Strategies for Agents/Brokers in 2022