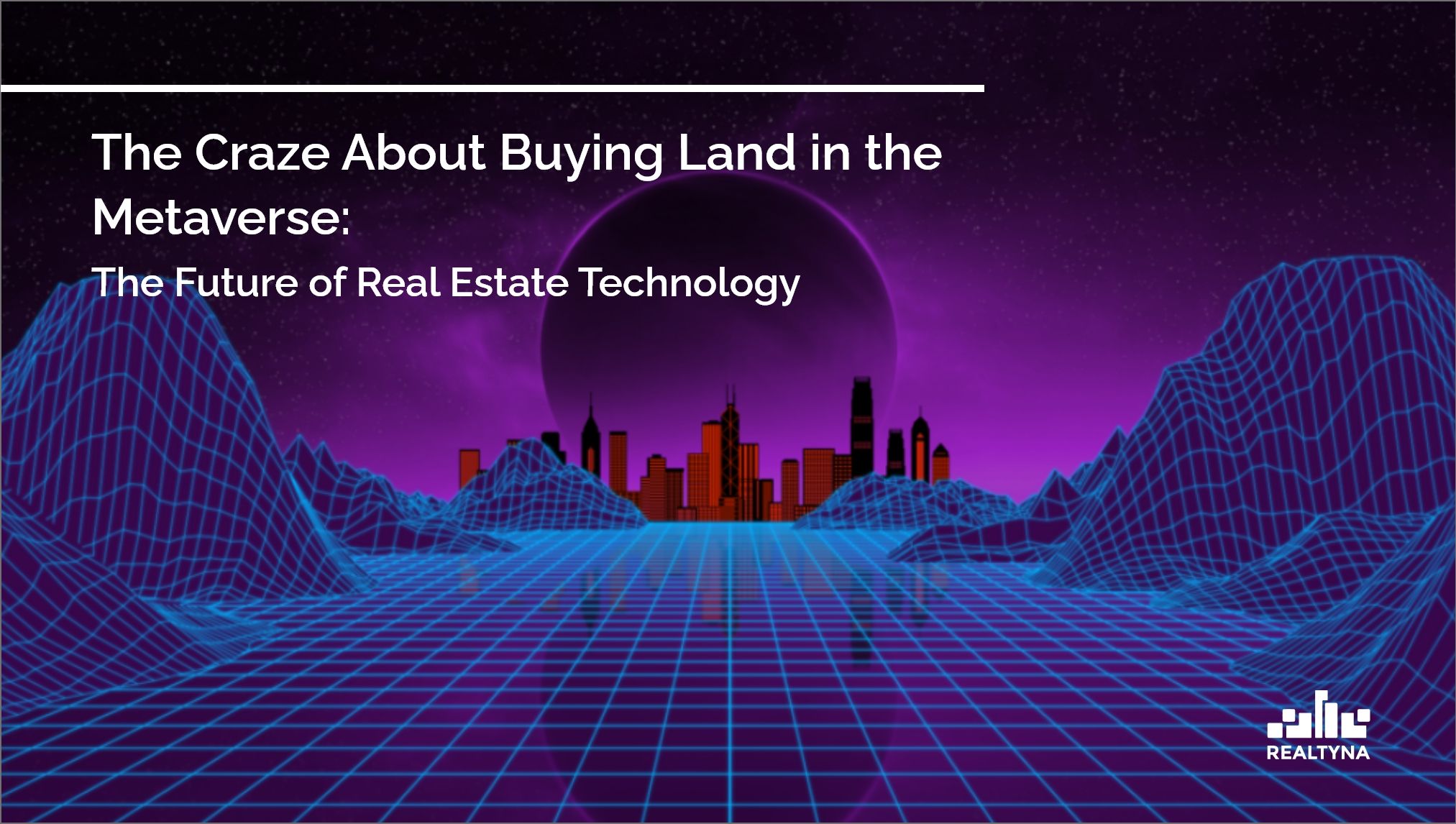 The Craze About Buying Land in the Metaverse: The Future of Real Estate Technology
03 Dec 2021

Posted at 11:00h
0 Comments
There is no doubt that the real estate market is one of the most profitable ways to increase your earnings. And over the past years, the industry has drastically changed through disruptive technology, and it only gets better. The new big thing in real estate technology is the metaverse. Real estate is getting tokenized, and we're here for it!
Ever since Mark Zuckerberg officially announced that Facebook would be rebranding as Meta, the public's curiosity in what a metaverse is and how people can use it to make money began to soar tremendously.
Buying metaverse land is the newest real estate craze. Per recent reports, this metaverse real estate fad is on the upswing, and leading technological corporations prove that there is no price too high to invest in the world's next big thing, as the firm Metaverse Group reportedly acquired a 500-square-meter virtual real estate for a whopping $2.43 million.
What is the Metaverse?
The metaverse is an online realm that spans the internet and allows for realistic, four-dimensional experiences and is growing increasingly a popular business venture.
According to the New York Times, firms, artists, and investors are buying virtual real estate in the form of concert facilities, shopping malls, and other properties to prepare for the metaverse economic boom.
The meta-verse has multiple digital realms where avatars live, work, and play in features like virtual reality, mobile games, artificial intelligence, streaming video, and more.
This has raised a lot of curiosity among investors and real estate agents alike. With a lot of individuals asking questions like: "how much does land in the metaverse cost", "how to buy land in the metaverse", and of course, "how to make money with virtual real estate."
How Does the Metaverse work?
The currency used in the virtual metaverse world is cryptocurrency, which is backed by a blockchain, defined as a decentralized public ledger that eliminates the need for central institutions such as a bank.
According to technological experts, the metaverse will develop into a fully functional economy within a few years. Listings for commercial spaces, houses, hangout areas, and art galleries to display digital NFT artwork are found on Metaverse Property's listings Decentraland.
Anyone with the ability to go into the meta-verse can purchase items such as music, artwork, and even first-class real estate such as NFTs, which serve as proof of ownership.
Final words
With the future of the real estate industry looking to be more digital, it is glaring now more than ever for real estate professionals to have an established online presence. Experts speculate that the metaverse and this new real estate tokenization trend and blockchain have come to stay, and there is no better time to join the bandwagon than now.
Related Searches
:
Virtual Properties, NFT and Metaverse- What Is The Future of the Real Estate Industry?
4 Trends that Explain how Millennials are Changing Real Estate