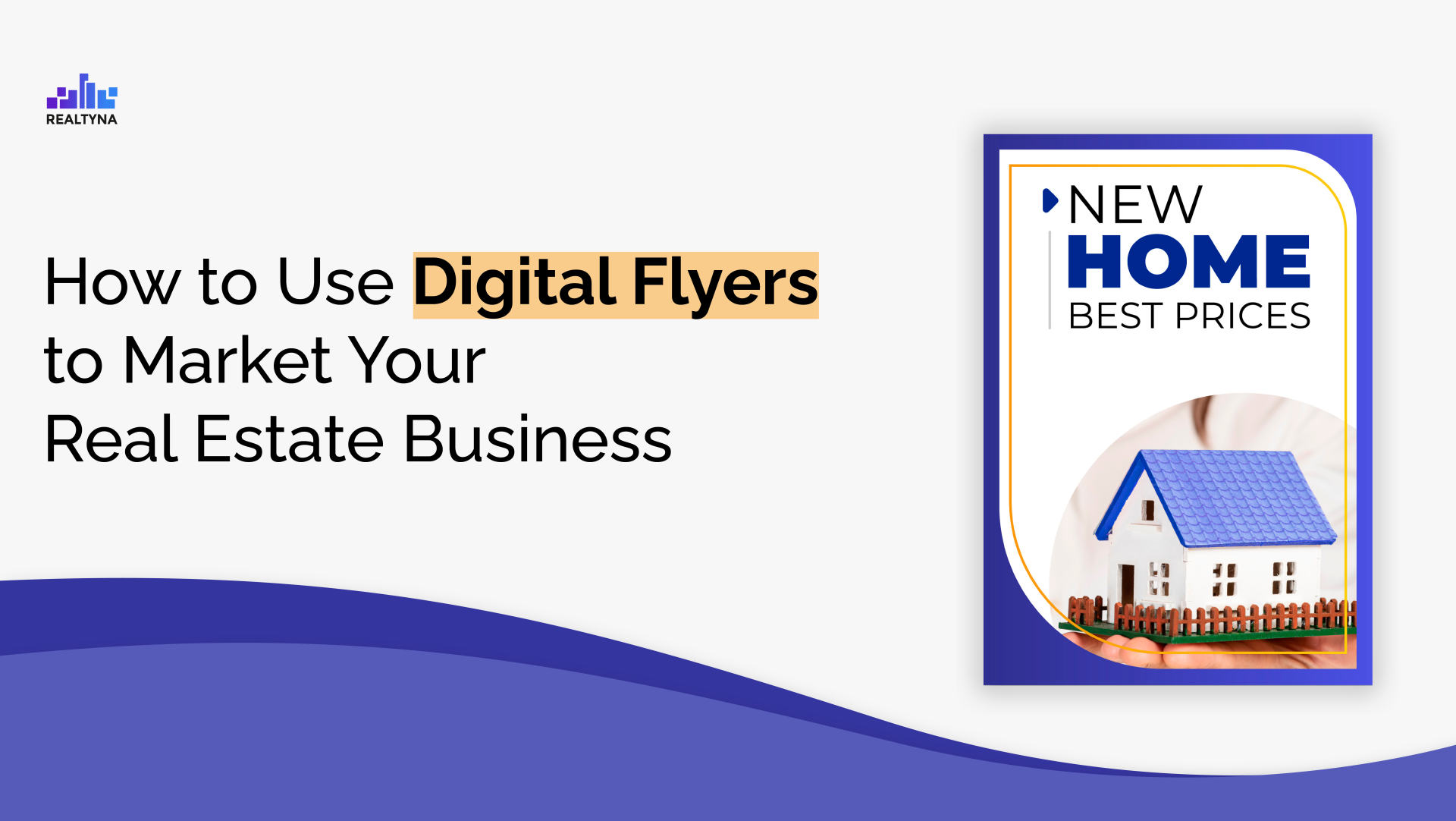 How to Use Digital Flyers to Market Your Real Estate Business
07 Mar 2022

Posted at 11:00h
0 Comments
As a skilled real estate agent, you understand that marketing is essential to staying one step ahead of the competition. So there is a high possibility that you already have an active website with a blog, send newsletters and other marketing emails, and are active on social media. Thus, it can be challenging to find new ideas to create more business opportunities for your company. However, you can make it in today's digital age by tweaking old marketing strategies.
Despite being one of the traditional marketing strategies in the real estate industry, real estate flyers are still a very effective and practical way to help you locate localized leads, market your products and services, and bring awareness to your business or newly listed property.
There are several ways to use flyers for marketing your real estate business effectively. And in this article, we will discuss how marketing through real estate flyers has evolved in this digital age and how you can effectively use this strategy to generate more leads and create new business opportunities for your real estate brand. So if you're looking to explore all available marketing tactics to grow your business, this is the article for you!!
How Can You Effectively Use Real Estate Digital Flyers for Your Business
Flyers are now more accessible than ever before, thanks to low-cost printing and innovative CRM templates. However, there are several factors to consider when designing digital real estate flyers. Regardless of whether you're marketing a particular property or your services as an agent, which are:
Have a clear goal in mind

focus on your message and your target market

Be creative with your flyer design

Have a direct call to action
Now that you have a clear goal of what you want to achieve with your flyers, let's look at ways to use them to effectively market your real estate listings.
Agent Profile Flyer
Doing some outreach is necessary to build relationships with residents. Having a hyperlocal presence is a powerful force in the real estate industry, mainly because information about properties, agents, and communities is widely available. Becoming a neighborhood expert is the most valuable method for agents to differentiate themselves.
One effective method of accomplishing this is by sending real estate marketing flyers that detail some of your most noteworthy accomplishments as a realtor to capture the interest of buyers and sellers.
Open Houses
Ensure that you hand out listing flyers to everyone who attends your open house events. Your flyer can be an excellent conversation starter and make a lasting impression, which can help you seal the business. Additionally, with WPL PDF Flyer, you can text or email your flyers as PDF files to your customers.
Flyer Boxer
A flyer box is a great way to market yourself to people who might not come right up to your open house or listing event. Ensure that you include your flyer box with your for sale sign for people to pick up on a walk by or drive. Then, your contact information will be readily available to them if they're interested in your listing.
Create Custom Real Estate Digital Flyers For Your Listings
Besides physically printing your flyers, technology has made it much easier to generate digital flyers, which you can send to clients and prospects in email newsletters, text messages, and so on.
Using digital flyers is more accessible and very effective. While you can make them printable, you can also send them to your leads right before an open house event while having solid copies at your event.
For more real estate marketing tips, read:
Easy Real Estate Marketing Strategies for Agents/Brokers in 2022
How to Create a High Converting Website & Drive More Traffic Through Server Optimization