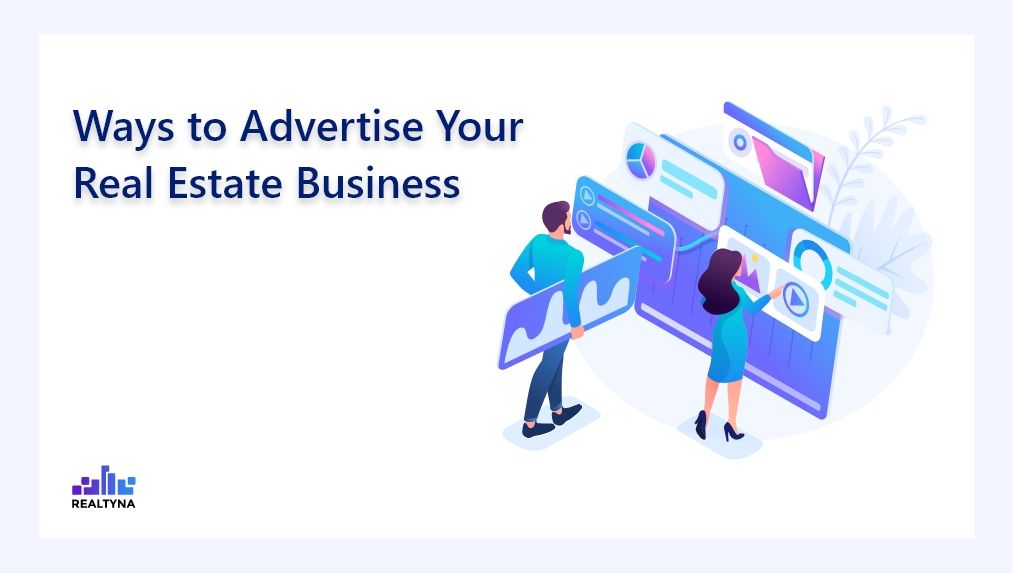 Creative Ways to Advertise Your Real Estate Business
24 Aug 2021

Posted at 11:00h
0 Comments
Every real estate organization should spice up their business at some point to make sure they get more sales and attract more potential clients. In today's article, I'll offer some tips on creative ways that you can advertise your real estate business that will make you stand out from the crowd and attract more leads.
Concentrate on Digital Marketing
In today's digital age, digital marketing is crucial as almost everything has become web-based. Today, clients are mainly searching for listings on the internet since it is much more convenient for them as they can shortlist suitable properties based on their preferences. That is why it is so significant for real estate businesses to start paying much closer attention to their digital marketing strategy. Traditional marketing is not as effective as it once was. When you advertise your real estate business creatively and make it stand out from the competition, you'll start to see more interested clients and an increase in profits.
Make Use of Social Media Platforms
The influence of social media platforms has had a drastic impact on real estate. Today, real estate agents use social media as a tool to increase brand awareness and promote their properties online. With all the advantages that social media offers, you can easily advertise your product creatively to a large number of audiences. First, you must choose the best suitable platform for your real estate business. Who are you trying to reach? Which social media platform is your audience most active on? Learn more about your target audience, and market your property to them accordingly. Make sure you keep your social media page up to date at all times. Upload videos, share stories, and do a Q&A so that your clients can be more informed. Always find ways to spice up your social media page so that your clients will have a reason to come back for more.
Create Video Content and Benefit From Virtual Tours
Video content is really popular now, and a lot of real estate agents often use it as an advantage to advertise their products and increase their audience. Today, people prefer consuming video content over written text, so it's no wonder why applications such as YouTube and TikTok have become so increasingly popular among millennials. A great way to spice up your advertising is by making use of video sharing platforms such as YouTube for instance. With the help of virtual reality tours, you can take your advertising to the next level by providing a computer-generated simulation that will let your client take a tour of your property in an artificial 3D environment without the hassle of visiting the property itself. There are a lot of ways in which VR can be beneficial in the real estate industry. If you are interested in learning more, make sure to read my blog on the Benefits of Virtual Reality in Real Estate.
Make Use of Webinars
Webinars are a great way to get all your interested clients in one place and promote your property to them directly. At the end of your webinar, you can also host a Q&A where your clients can ask questions based on things that they are interested in. Webinars can also be recorded and shared on social media platforms that can be easily viewed by your clients at a later time.
Work on Your Website
Having a website is extremely crucial for a real estate business. Your website is your image that tells your audience what your business is all about, so it is extremely important to make it look its best. Make sure that your website is looking fresh and ready to go. The best way to get your client to stay on your website longer is to make it look unique and eye-catching. Here is a list of things that you can do to get your client to stay on your website longer.
Make your website theme more colorful and eye-catching.

Create more scannable content.

Make sure that your pages do not take too long to load.

Design a creative logo.

Make sure your content has no grammatical errors.

Have high-quality images and videos.

If possible, have a chatbot that can assist your client with their queries.

Make sure your website is always up to date with the latest trends and news on the real estate market.
Thanks for reading! Want more content on real estate? Feel free to check out more of our blog posts.
Ways in Which Artificial Intelligence Is Used in Real Estate
Why Webinars Matter for Real Estate Agents