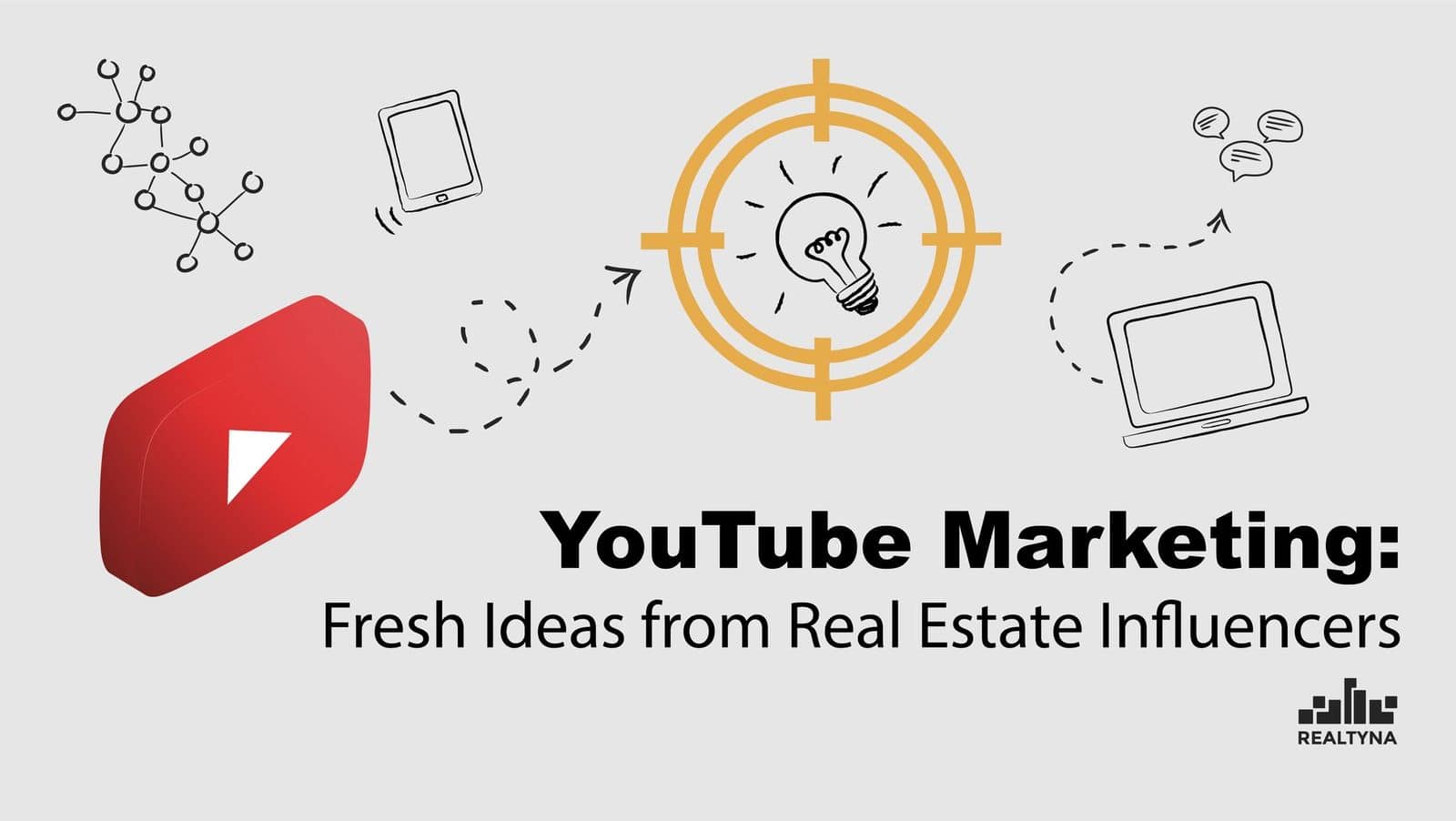 YouTube Marketing: Fresh Ideas From Real Estate Influencers
22 Feb 2021

Posted at 11:00h
0 Comments
In 5 Video Ideas for Real Estate Agents: YouTube Edition and YouTube SEO, we already talked about some YouTube ideas for real estate agents. We covered the most important topics for real estate YouTube videos, from virtual tours to FAQ's.
In this article, we present an updated version with YouTube ideas that are fresh and useful for real estate agents.
Monthly Reports
The pandemic showcased how fast and unpredictable market changes can be. This is something real estate clients were always interested in, now more than ever. Here are some subtopics you might want to consider:
How prices on properties are changing in certain neighborhoods

Mortgages are the evergreen topic real estate clients always want to know about.
Take a look at Mattew Pfeifer's YouTube channel. Matthew focuses on the Canadian real estate market, providing valuable information about the real estate industry in Canada, market changes, as well as helpful tips for first time real estate buyers and sellers.
Neighborhood Evaluation
With restrictions in place for everyone's safety, people are trying to stay at home. But property purchases are still happening. Therefore, clients, especially the ones that are moving states or neighborhoods, want to know everything about the place they're going to live.
How much does living cost here?

What businesses are prevalent here?

Include information about schools, restaurants, hospitals, general accessibility, and transportation issues.

What are some locations for leisure?
Check out Homecity Real Estate's YouTube channel. They have a wide variety of neighborhood videos.
How-to Videos
How-to videos are the ones you can get super creative with. There are tons of topics you can cover. There are many concepts in the real estate industry that might be confusing for your clients. To get some ideas for how-to videos, remember all those questions your clients were asking you. This way, you might discover new potential clients along the way.
For more how-to videos, check out Shaheedah Hill Real Estate. You will notice many how-to videos that address the questions that first time homebuyers might have.
"Just Sold"
Showcasing your success is important. It not only celebrates your career as a real estate agent, but also ensures your clients know that you're capable of successfully selling a home. It can also be considered as a form of testimonial.
Highlighting Local Businesses and Community Events
Highlighting local businesses and community events not only showcases that you're a neighborhood expert, but it also indicates that you care about local businesses. Giving shout-outs to small businesses, especially right now when many of them are struggling, seems like a good tone.
BTS Videos
People are always interested in what is going on behind the scenes and what it means to be a real estate agent. That's why videos of "one day in life of a real estate agent" are so popular. Take a look at Loida Velasquez and Chastin J. Miles for two takes on the real estate BTS video.
Still Not Sure?
If you're still considering whether or not YouTube is worth it and whether you should commit to such a long-term strategy, don't worry. There are easy ways for you to start real estate video marketing. With the rise of TikTok and Instagram's newest feature Reels, real estate agents are able to create viral bitesize content. You don't need a professional camera, or a crispy clear set up. Just your phone camera is enough. These two platforms can be your first step towards an extensive video marketing strategy. Check out Real Estate Marketing Dude, to learn the top marketing strategies.
P.S. Want to know more about a revolutionary social media exclusively for real estate professionals? Check out our blog How Can RealtyFeed Help Canadian Realtors?