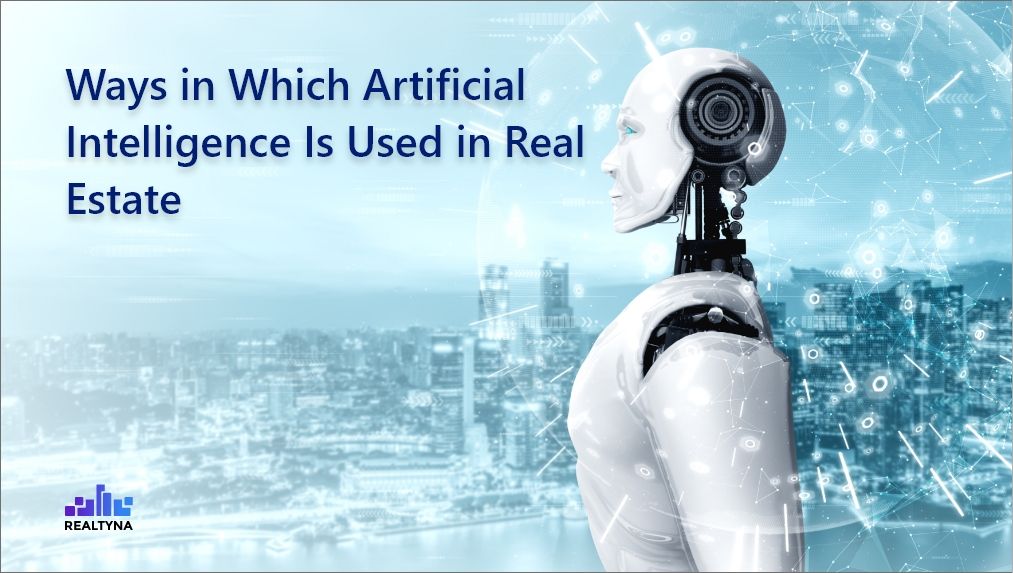 Ways in Which Artificial Intelligence Is Used in Real Estate
18 Aug 2021

Posted at 11:00h
0 Comments
Artificial Intelligence, also known as AI, is the use of computers and machines to mimic the problem-solving capabilities of humans. You may be wondering, how is it used in real estate? Well, I am here to tell you just that. There are a number of ways in which artificial intelligence can be used to benefit real estate. Below, I have outlined some of the following.
Helps Improve Lead Generation
The everyday benefits that come with using chatbots and mobile apps are all thanks to artificial intelligence machines. These tools are benefiting real estate by collecting customer's data and helping lead generation as well as content marketing. For instance, when a customer scrolls through Facebook and clicks on your company's ad, they can be directly taken to the Facebook Messenger chat window where a chatbot will be able to assist them with their questions. By clicking on the chatbot, the customer is automatically entered to be subscribed to chatbots newsletters. As a result, they can get news and updates about your company and keep up to date with what is happening. This is one of many marketing tools that are enabled with the help of artificial intelligence. Another way chatbots can be used in real estate is for purposes of customer service as virtual assistants. It can help a potential customer go through the purchasing process on your website and provide assistance on simple issues. For more serious inquiries, they can get in touch with customer service representatives.
Helps Evaluate the Property
Another benefit of artificial intelligence is that it can evaluate a property's value. How you may ask? It does it by gathering data from public records, ratings on school districts, public transportation options, cases of natural disasters in the area, and everything that the client may use for their convenience. Artificial Intelligence machines crawl the most useful data, which is later used as a deciding factor for the overall value of the property.
Improvised Home Search Process For Your Clients
With the advantages that come with listing services, agents and buyers are easily able to search for homes in their local area. With the help of technology, you can even narrow down the search and only view things that you are specifically looking for. However, even though this tool is helpful in the process of searching, it is still not specific enough. With the help of artificial intelligence tools, you can identify the customer's preferences and select the properties that best suit their interests. Artificial Intelligence algorithms then can provide listings that might be a good match for them and place the best matching listings at the top of their search results. AI algorithms can also point out marketing opportunities for real estate agents to attract more customers by recognizing the perfect time to sell the properties listed on sale.
Helps Manage the Property
With the help of artificial intelligence software, your company can keep track of all property listing maintenance, as well as trends in the neighborhood and marketplace such as increases in property prices, the crime rates in the neighborhood or any cases of natural disasters.
Is AI a Positive Contribution to the Real Estate Industry?
Even though artificial intelligence has brought a lot of positive contributions to the real estate industry, people still remain skeptical and worried about the role that it plays in the increase of unemployment in society. Some believe that artificial intelligence has contributed to unemployment and loss of job opportunities for people in the real estate industry. Others believe that it has only enhanced the process by assisting them and making their job easier. Overall, artificial intelligence has brought in a lot of positive contributions for not only real estate, but also our society as a whole. It has made our everyday tasks a lot more efficient and will enable humans in the future, to concentrate on more crucial and creative tasks and roles that are beyond the capabilities of technology.
Thanks for reading! What do you think of the contribution of artificial intelligence in real estate? Feel free to share your opinion by leaving a comment down below and make sure to check out more of our blog posts.
Benefits of Virtual Reality in Real Estate
Why Webinars Matter for Real Estate Agents