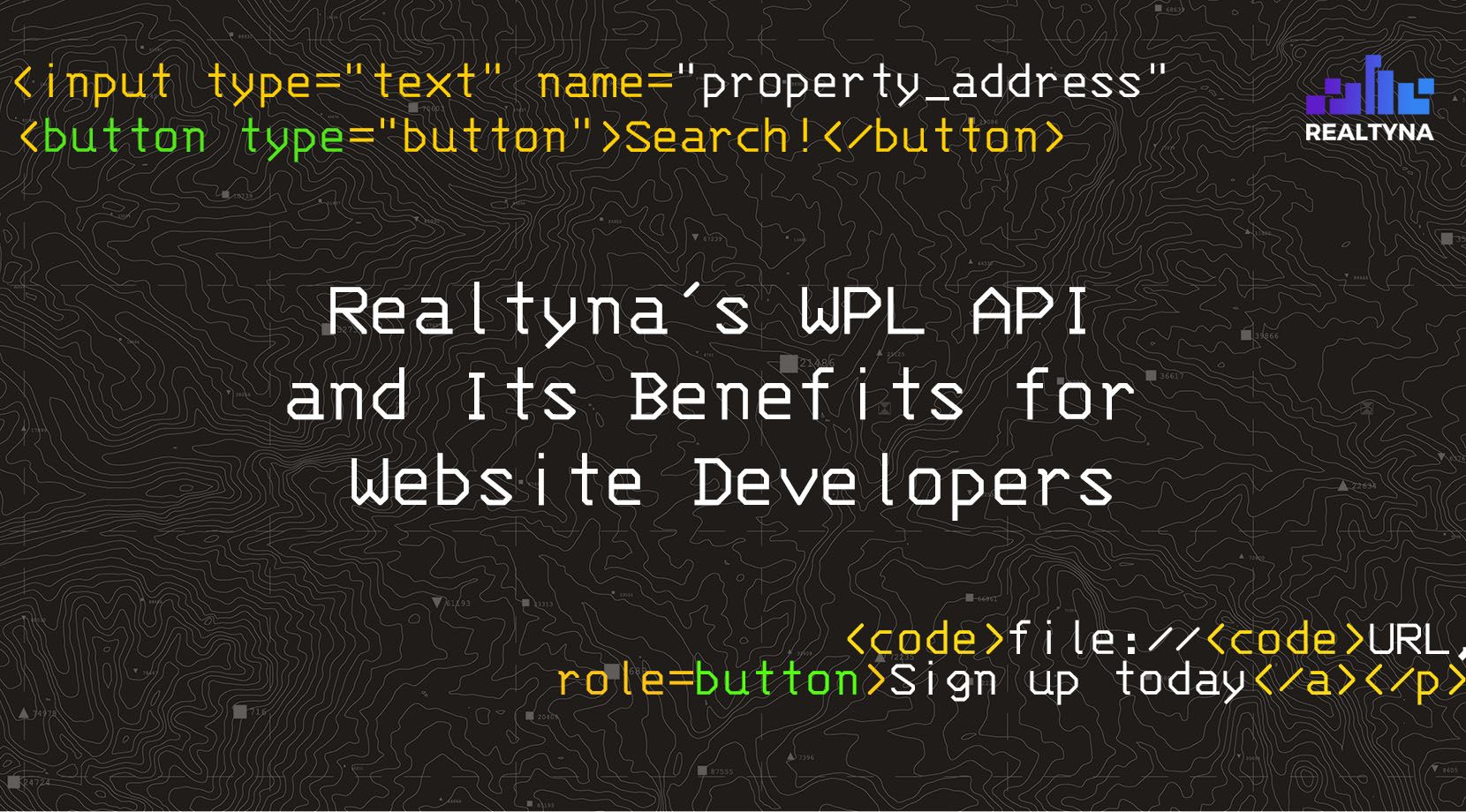 Realtyna's WPL API and Its Benefits for Website Developers
05 Oct 2020

Posted at 11:00h
0 Comments
Realtyna's WPL Plugin has come a long way and it is now one of the best real estate website creation tools on the market. Building a website is a complex procedure and there is a myriad of designs and options in the mind of developers. Realtyna's technical team offers WPL API, which enables developers to add their own features and options and be able to run alternative services on the plugin.
Before that though, let's take a quick look at WPL itself and its fascinating features for real
estate websites featuring IDX:
What is WPL?
WPL is a robust WordPress Plugin with a lot of features for real estate websites. It is designed to meet all the requirements of a converting IDX website.
Main Features:
Map with listing pins

Basic and advanced search through all listings—conveniently customizable

Landing page creation

Agent profiles and agent pages

Walk score
Lead capturing features:
Agent contact form

Requesting a visit form

Send to a friend

Social media share buttons
And more:
Unique and customizable SEO friendly URLs for listings

PDF flyer

Print features

Property comparison

Favorite listings
For more on WPL PRO, check out our website:

What is WPL API?
This API helps you develop your very own solutions based on Realtyna's WPL. This API is based on HTTP and RESTful technology
Learn more about real estate APIs in the following blog:
APIs And Real Estate Websites – Realtyna
Things to Consider Before Using WPL API
Here are a few things you should consider before using the WPL API plugin:
1. When building applications, make sure you are familiar with the underlying API HTTP methodology.
2. A valid Authorization header must be sent if you are using an alternative client.
3. All the Request and Response body of codes are done in JSON.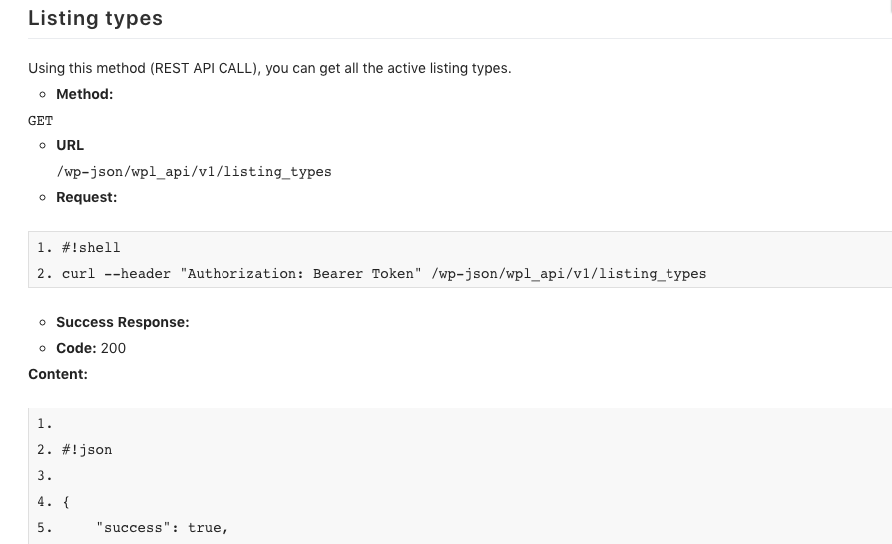 Top Features of WPL API?
As an application programming interface, WPL API offers interesting tools to developers. Here is a couple of interesting benefits:
Customize Functionality Based On WPL Features And Add-ons
WPL comes with a variety of features out of the box, but there is always room for further customizations. Using WPL API, you can create your favorite functionalities and serve your clients better. You can:
Obtain real-time data from WPL;

Query listings and properties;

Apply filters;

Query lots of other information.
Using the information above, you can use the WPL API plugin to build apps and functionalities outside WPL. You can also create registration and user management in your application.
Using the queries mentioned above, you can:
Add and remove favorites

Load favorites

Save a search

Reset a password via SMS

Show listing details
Reach New Pool of Customers
With more tailored features, you can gain access to a longer range of audiences.
If you are a developer, you should definitely check out the documentation for more details.
Final Thoughts
WPL API plugin is another fascinating feature of our WPL. It can take your real estate website functionalities to a whole new level.
Please share your experience with WPL and WPL API plugin if you have used it. Should you have any questions, you can always contact our tech team for support and exploring your options.
Here is a list of Realtyna's APIs: