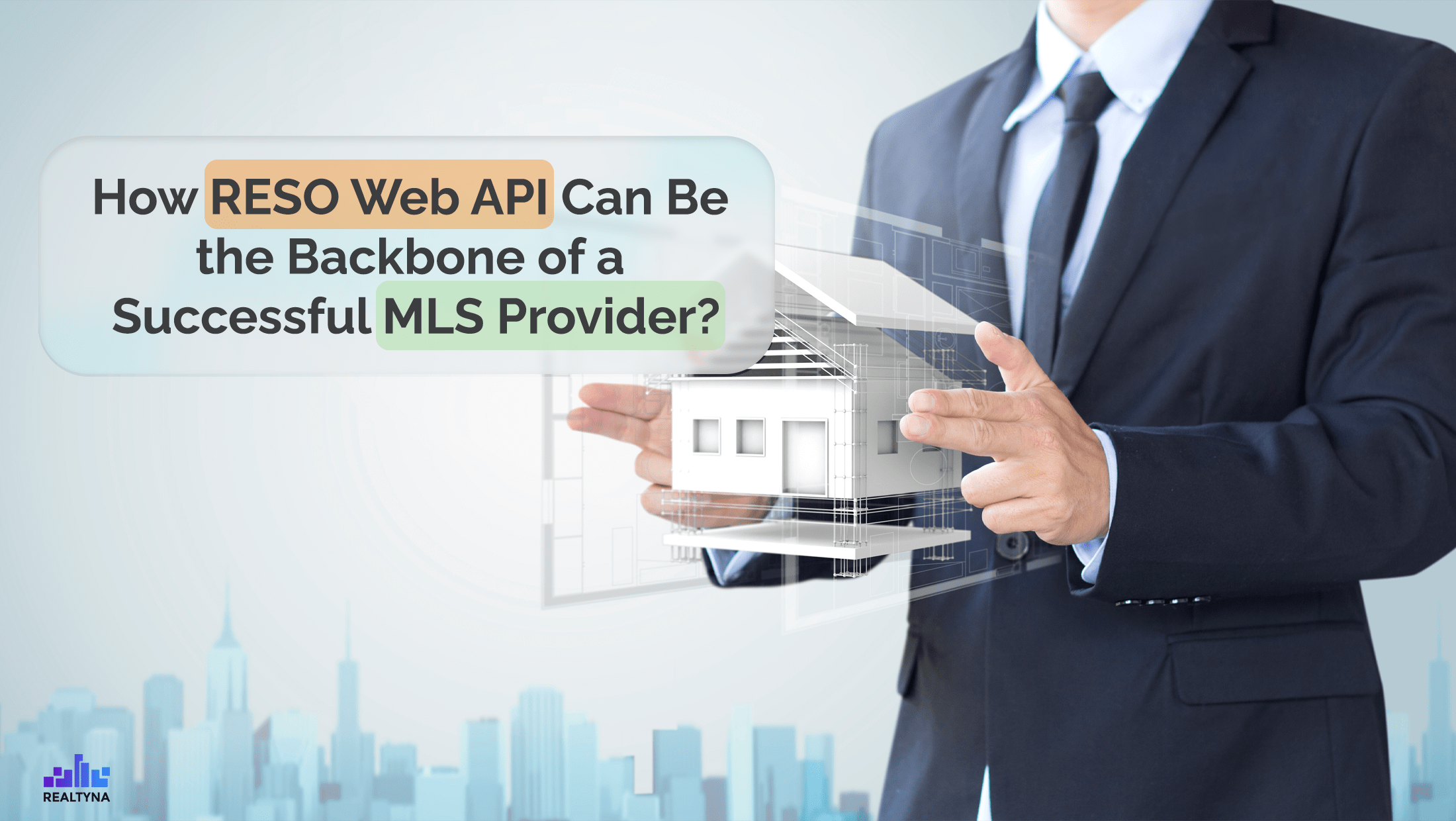 How RESO Web API Can Be the Backbone of a Successful MLS Provider?
14 Apr 2022

Posted at 11:00h
0 Comments
In today's article, we will guide you through Realtyna's RESO Web API Integration and list how it can benefit your real estate business.
What Is RESO Web API?
Organic RESO Web API Integration allows data sharing for MLS and helps agents pull listings from their MLS providers straight to their native website. It also makes it possible to connect websites to MLS directly and get quick data updates.
How Can Real Estate Agents Benefit From RESO Web API?
Organic RESO API Integration is a great tool for real estate agents as it allows them to store all data on their own servers, creating maximum SEO benefit and control. Additionally, it displays all of your MLS on your website and is easy and quick to set up and integrate. It also comes with frequent software updates, a one-time fee (although there might be additional fees associated with the feed access from your MLS), lifetime updates, and increased security while allowing you to own the data, which means that you can host it on your own servers or choose hosting offered by Realtyna. RESO Web API can also help you increase your website traffic and gain more SEO value.
Ways That RESO Web API Affects Your SEO
As mentioned above, RESO Web API can immensely improve your SEO and website traffic. RESO Web API offers thousands of indexable property pages e registered to your domain. You can customize your own URLs for each of your property pages, choose between any hostings, and get regular data updates. In addition, you get 100% of your SEO credits. This can immensely help your website with SEO and make you more discoverable on search engines.
What Makes RESO Web API Stand Out?
The things that make RESO API Integration stand out from RETS are speed, software updates, and security. This makes your website less vulnerable to data failure or cyber-attacks. Have a look at our article on What is the Difference Between the RESO Web API and RETS for more detailed information.
If you're looking to Migrate Your Website From RETS to RESO Web API please check out our article on it.
Thank you for reading! For more related content, make sure to read more of our blog posts.
Benefits of Cloud Computing in Real Estate
Five Ways You Can Benefit From Real Estate Digital Signs