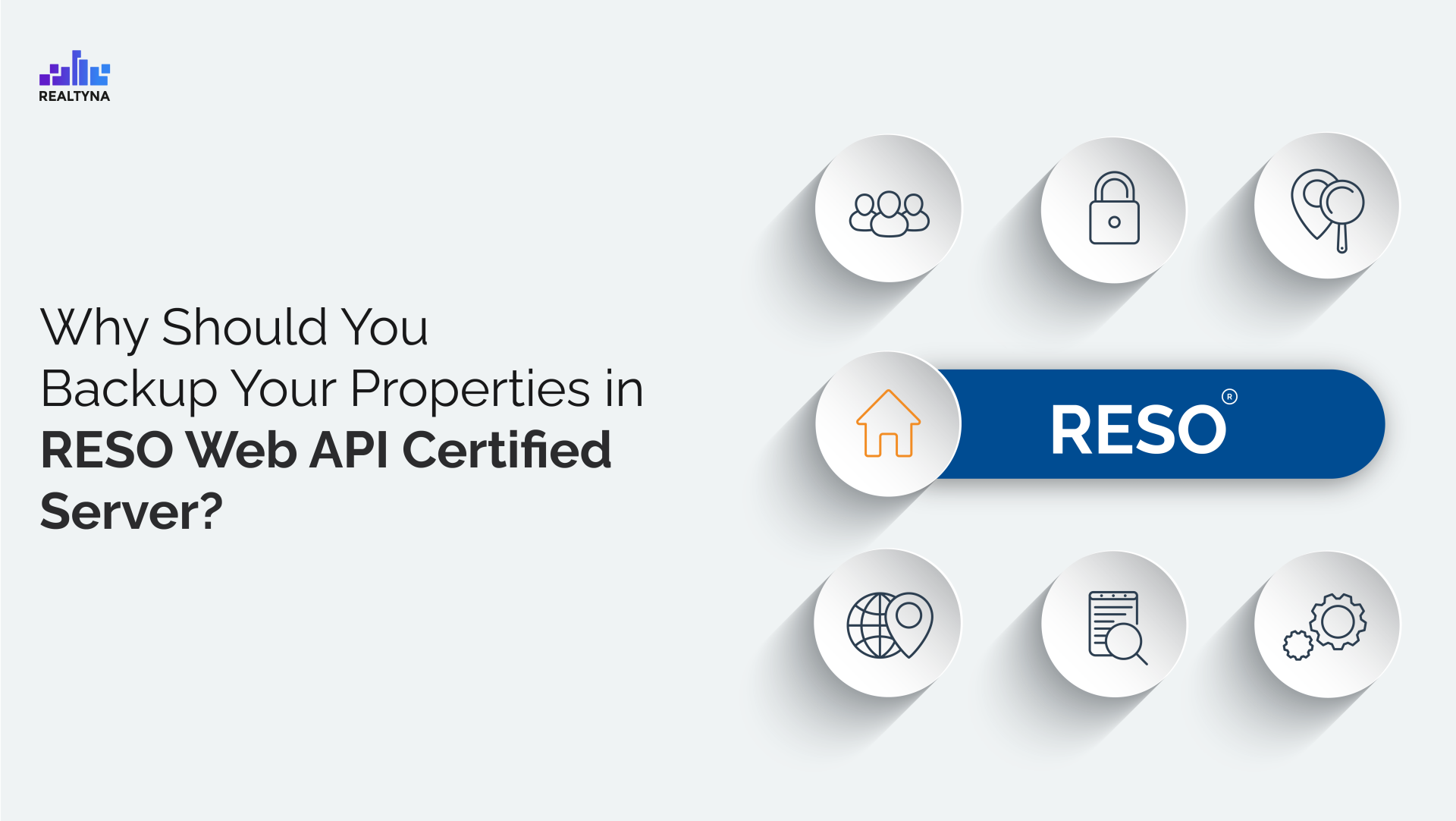 Why Should You Backup Your Properties in RESO Web API Certified Server?
02 May 2022

Posted at 11:00h
0 Comments
Real estate professionals use RESO Web API to share MLS data on their websites and throughout the real estate industry. It makes a Realtor's job more efficient by decreasing the local hosting and security costs and helps your website become more up to date with the latest technological developments. In today's article, we will discuss why you should have backed-up properties in RESO Web API certified server and the benefit that it can bring to your business.
Benefits of RESO API Server
RESO Web API offers a lot of robust features for your website. Some examples include faster and more convenient listing data distribution and increased data security. RESO WEB API also has a more mobile-based focus and improved MLS data accuracy.
Data Security
Organic RESO API Integration allows Realtors to store all data on their servers and increases your website security while allowing you to own the data, implying that you can host it on your preferred server.
Effortless Information Display
RESO Web API allows you to easily display all of your MLS needs on your website and set it up effortlessly. It also comes with frequent software updates.
One-time Fee
RESO Web API has a one-time fee and lifetime updates. Although you should be aware of additional costs associated with feed access from your MLS.
SEO Benefits
Other than the obvious benefits, RESO Web API can also help you increase your website traffic and gain more SEO value. It hosts thousands of indexable property pages registered to your domain. You get to pick your choice of preferred hostings and customize them, as well as get regular data updates, including 100% of your SEO credits. With such tactics, you can quickly increase your traffic and SEO.
With all the benefits of this product, it is vital to back up your properties in RESO Web API Certified Server. It can surely help your website get more traffic and recognition while keeping it safe and secure from cyber-attacks.
If you're looking for detailed information, please read our articles on How RESO Web API Can Be the Backbone of a Successful MLS Provider? and Why Real Estate Agents Are Switching Their IDX to RESO Web API.
Thank you for reading! Make sure to check out more of our blog posts.
Benefits of Access to Nationwide MLS Data
Best Real Estate Hostings to Use in 2022