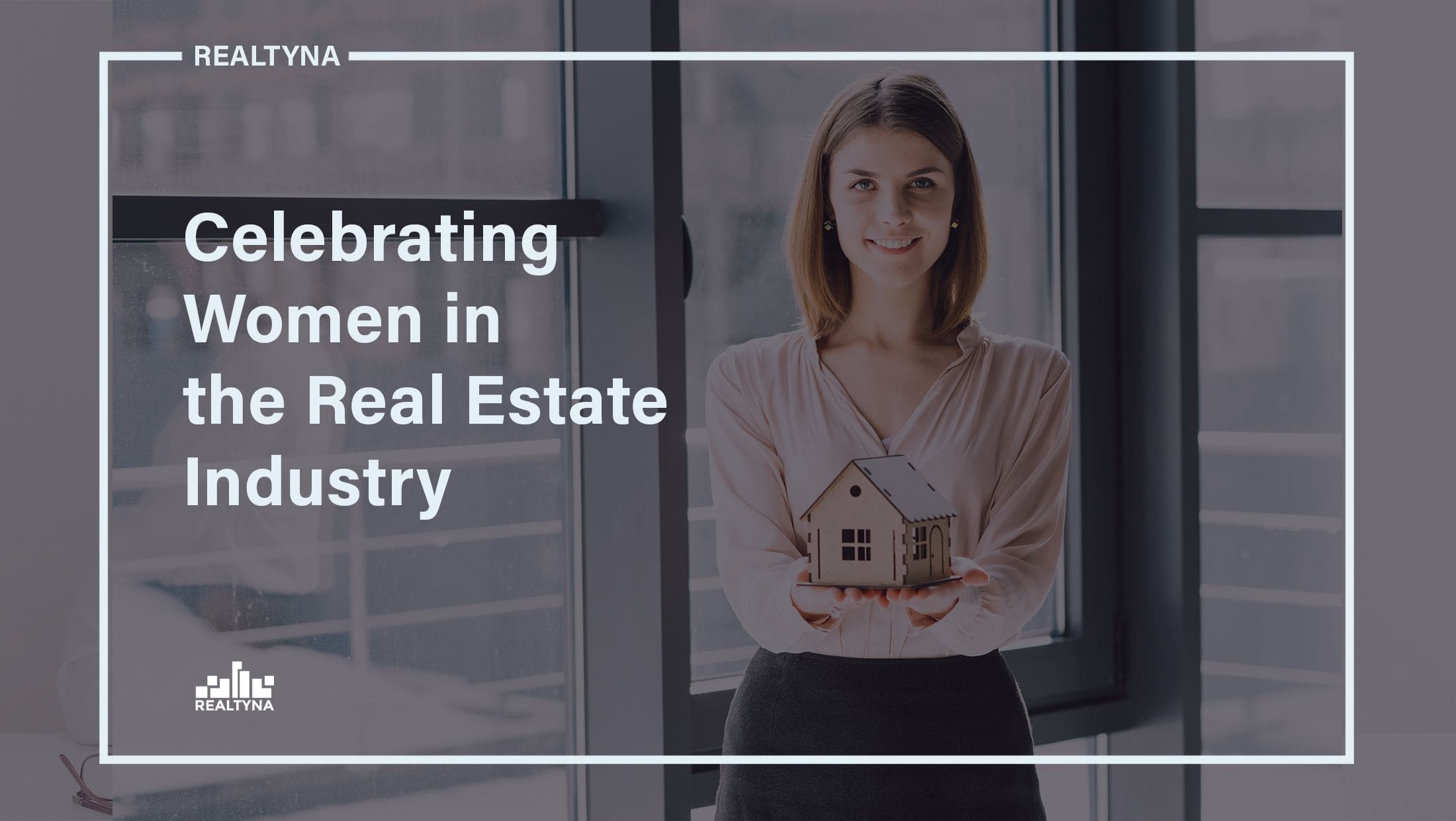 Celebrating Women in the Real Estate Industry
25 Mar 2021

Posted at 11:00h
0 Comments
As March rolls on, we're celebrating the International Women's Month. This worldwide holiday embraces women's achievements and legacy across all industries, while simultaneously highlighting the struggles they face.
Today, we will talk about exceptional women in the real estate industry, ones that were pioneers and successors, who paved the way for the next generation of women real estate professionals.
Women in the Real Estate Industry
We can't not start this article without discussing how it all started. From the early establishment of the real estate industry in the U.S. in 1794 to its later founding as an official business in 1840, women were actively involved in the real estate industry. But it wasn't all rainbows and unicorns.
Initially, women were banned from joining some of the real estate boards. Even though the first women joined NAR in 1910, only two years after NAR'S establishment, women struggled with being accepted for many years after.
Only starting in the 1950s were gender lines in the real estate boards officially dropped. But before that, in November 1938, at the Annual Convention in Milwaukee, 37 women from nine states created a Women's Council of Realtors, a parallel organization to NAR.
Even though real estate has come a long way since its early stages when it was an entirely male dominated industry, there is still a place for progress.
Today according to the NAR, 63 percent of Realtors are women, but there is still a lack of women in leadership positions, especially in some of the most lucrative real estate niches.
Now that we've covered some of the key aspects of women's involvement in the real estate industry, let's talk about some of the most influential women throughout history.
Ebby Halliday
Recognized as a first lady of real estate, she was a successful entrepreneur from Dallas and president of the aforementioned Women's Council. Starting her career in 1930 as a salesperson, she quickly became very successful in her area of expertise. Later in 1945, Ebby founded her own real estate company Ebby Halliday Realtors.
Pearl Janet Davis
Pearl Janet Davis was the first female executive of NAR in the position of director of publicity. She became the first female executive in 1923. Later, she became a bestselling author, writing "Real Estate in American History" in 1958.
Pat Kaplan
Pat Caplan had a very successful and fruitful career in the real estate industry. She held many leadership positions throughout her career, including:
NAR treasurer from 2001 to 2003,

president's liaison in 2000, vice president of committees in 2004

regional vice president for Alaska, Idaho, Montana, Oregon and Washington in 1999
In 2016, she also received the National Association of REALTORS® 2016 Distinguished Service Award.
Barbara Corcoran
Barbara Corcoran is one of the most successful entrepreneurs from the real estate industry. She founded The Corcoran Group, a real estate brokerage in New York City, which then was sold for $66 million in 2001.
Let us know which real estate women have inspired you. Leave a comment below.