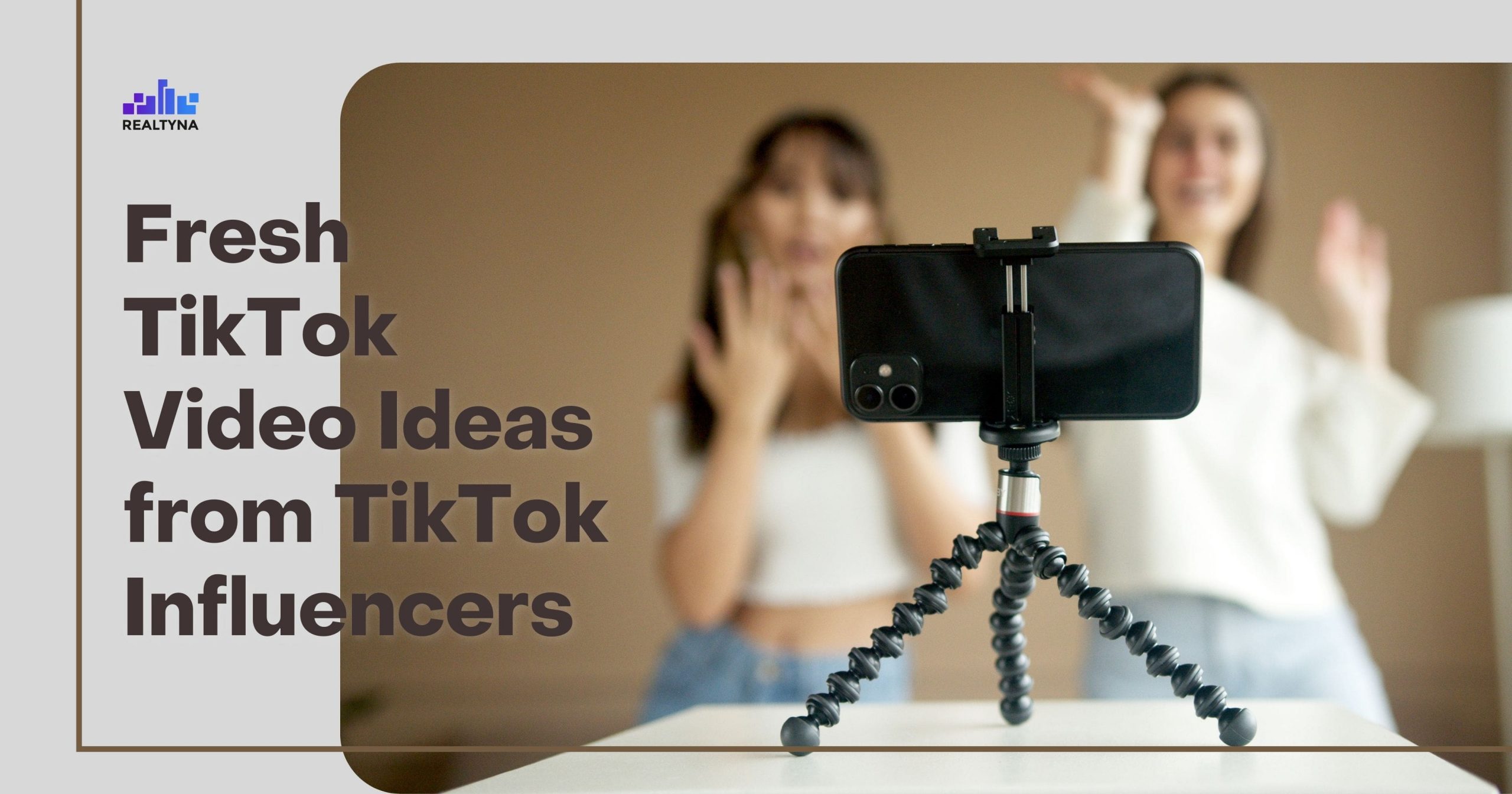 Fresh TikTok Video Ideas from TikTok Influencers
26 Mar 2021

Posted at 11:00h
0 Comments
We continue with our series of real estate agents using unconventional resources to educate the general public about the wondrous world of real estate. In a previous instalment, we discussed YouTube real estate influencers, the content they post and the direction they're taking in their channel.
Even though YouTube is considered a classic platform for advanced marketing — some even might say it's already old school — not many real estate agents use it to its fullest potential. That's why we thought it's still relevant and important to highlight real estate influencers on YouTube.
In this instalment, we venture even further. We will discuss top TikTok real estate influencers and what content they are offering.
How to Buy a House?
As a young person just entering your first job, you're probably wondering how to buy a house, or if even there is a way to buy a cheap house? And as a Gen Z representative, you're probably heavily favoring platforms like Instagram and Tiktok. Realestate_monster is a real estate professional that teaches you how to buy your first house, or even how to buy a cheap house.
Real Estate for Newbies
Newbie real estate agents often wonder how to get started in real estate or even how to stand up in such a saturated market? Well, tatlondono has an answer for you. As a real estate coach, she posts many useful tips for agents and real estate professionals just starting in the real estate industry.
Neighborhood Evaluation
We all know how important neighborhood evaluation videos are. People are choosing not only the property they're living in but the whole neighborhood. Considering this fact, it's not a surprise how popular neighborhood videos are. Realtornico in his TikTok videos is highlighting interesting information about New Jersey: beaches, schools, places to live.
Market Analysis
If you ever wondered what the most or least expensive property in your state or even country is, you should definitely check out kellsfromhell aka real estate girl. She has a series of least and most expensive houses in different states of the US, and now she even has an international edition.
"Real" Real Estate Experience
As a real estate professional, you probably wondered once or twice about other real estate professionals' experience in the real estate industry. Can you relate to their experience or not? Well, realestate_t aka Tamika E shares her own experience as a Realtor, her frustrations and wins.
Luxury Real Estate
If the previous Tiktok creators had diverse content, heider_realestate is solely focusing on luxury real estate listings. But what makes it so great is the high-end presentation of listings. Heider_realestate has high resolution bite size videos showcasing luxury real estate listings the best way possible.
Real Estate Tips
If you are interested in the commercial real estate industry you should definitely check out realestatesource. She provides various real estate tips, starting from real estate secrets to market updates.
P.S Want to know more about TikTok marketing? Check out this article Is TikTok a Good Social Media Platform for Realtors?