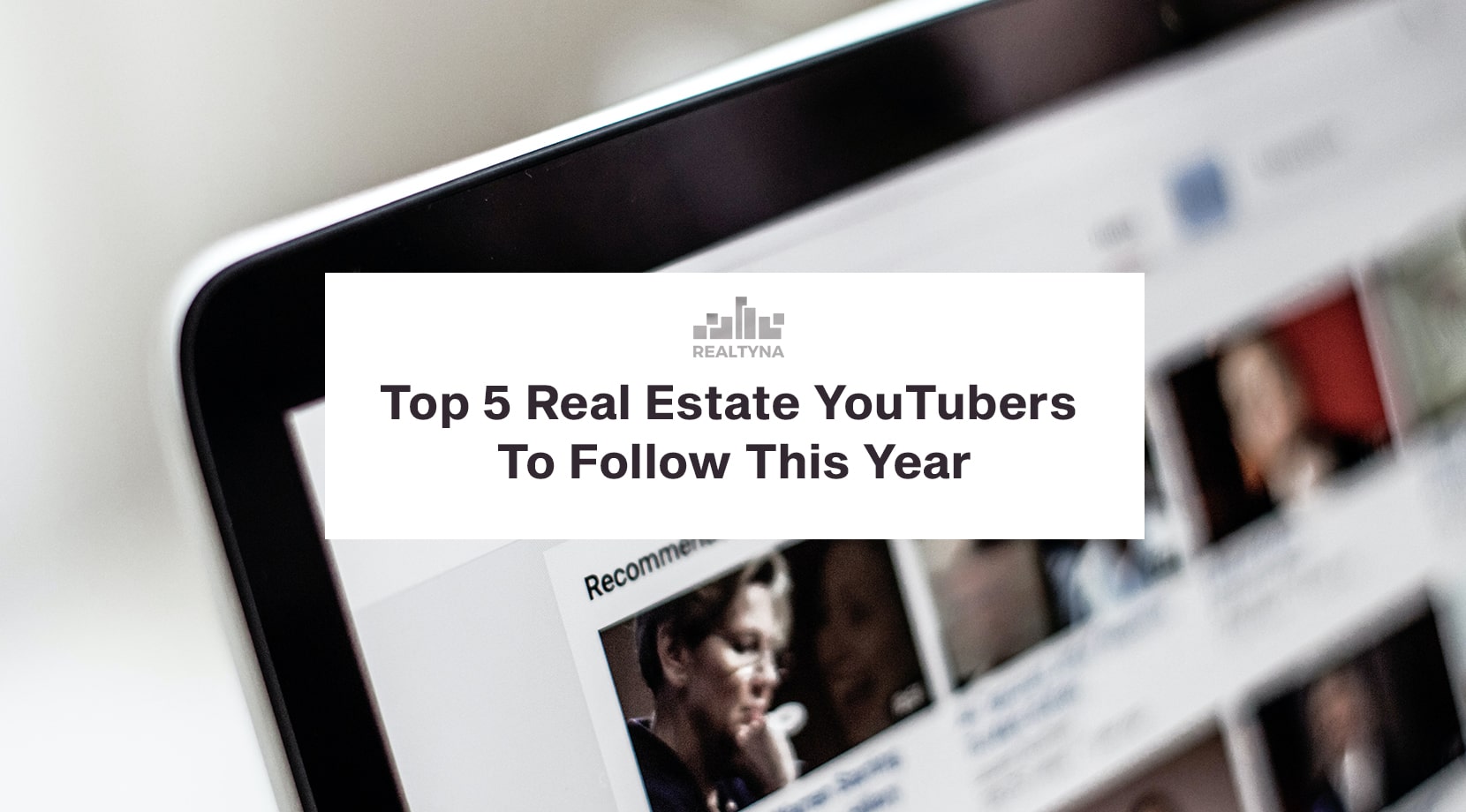 Top 5 Real Estate YouTubers To Follow This Year
20 Apr 2021

Posted at 11:00h
0 Comments
The internet made everything easier and available for everyone. Just imagine, with several clicks you are able to have access to thousands of blogs\videos related to your subject of interest. Definitely, if you know how to use the internet, you can achieve success and have a huge range of knowledge.
YouTube, which is a huge platform for videos, connects people around the world. This is the best opportunity for any influencer around the world, especially for those who are already professionals in the industry.
Real estate professionals are no exception; they actively use YouTube to promote their ideas and to help others on the road to success. Today, we will see those who are the most successful YouTubers in the real estate industry.
Real Estate YouTube Channels
Today, we are going to talk about five real estate influencers and their channels on YouTube. We will discuss their videos and how they can help new real estate agents, brokers or anyone else interested in the industry.
Graham Stephan
The first person we can speak about is Graham Stephen because he is one of the most influential people in the real estate industry. He has over three million subscribers on his YouTube channel despite the fact that he only joined the YouTube platform in 2016.
He is also active on different platforms such as Facebook, Instagram and Twitter. Besides these platforms, he also has his own website, where he shares his experiences. If someone wants to be a professional in the real estate industry, then this is definitely the right person to follow.
On his YouTube channel, he stresses his success, failure and most importantly, his experience in the real estate industry. Some of his video titles include:
The next market crash — 7 ways to make money

My investing plan for 2021

Real estate is about to drop-again

Millionaire TikTok entrepreneurs must be stopped

The ultimate guide to investing in real estate step-by-step

As you can see, he is open to speaking about his way of success, his career, what you need to have in order to achieve your success and much more. He is also very open to stressing his own ideas. While he is making videos about what he thinks about TikTok influencers, you can easily see how his subscribers love his vision and thoughts.
Grant Cardone
According to Forbes, he is one of the top social media business influencers in the world. He is the author of eight books written about business, and he is the CEO of seven privately held companies.
He is very active on social media, especially on YouTube, where he joined in 2007, and now he has more than 1 million subscribers\followers. He is an "undercover billionaire," which is mentioned in almost all of his video titles.
His YouTube videos include different topics for discussion:
Roleplay & sales scripts for sales people

How to take advantage of 2021

Pitfalls to avoid — real estate investing
Ryan Serhant
Ryan is one of the best known YouTubers in the industry. He joined YouTube in 2013, and he has more than 1 million subscribers. Ryan Serhant is an American producer, TV personality and real estate mogul, who tries his best to express his success and visions in his videos.
He speaks about different subjects in his videos and covers everything that real estate agents should know while being in the industry. The titles of his videos on YouTube include:
How much do real estate agents actually make?

How to find real estate leads using social media ads

What $4.5 million gets in Manhattan vs. Brooklyn

Inside a $16 million massive NYC apartment with private pool
Enes Yilmazer
Enes Yilmazer is a YouTuber who shows his subscribers' stunning houses in California and what they have to offer. His videos mostly consist of house tours. To have a better idea, let's have a look at his video titles:
Inside an affordable Los Angeles mid-century modern home

Touring a $44,000,000 Lake Tahoe waterfront mansion

Inside a Los Angeles modern home with a secret room
He joined YouTube in 2010, and by 2021, he had over 663,000 subscribers. His community is mainly interested in households as Enes mostly shows property interiors in his videos. He lives in Los Angeles, but his area of activity is broader.
Kris Krohn
He is one of the successful real estate influencers on YouTube. He started uploading videos in 2014. To know more about what he offers to his subscribers, let's check some of the video titles:
How much does it cost to invest in real estate?

How to perform financial analysis

Finding real estate deals in 2021
He has 634,000 subscribers, so his community is very big. As he mentions in his description, his main goal is to make his followers wealthy and to acknowledge what it feels like to be a part of the real estate industry.
After watching some of his videos, you will definitely have a general idea of how this industry works and how you can become successful in the real estate industry.
Last Few Words
YouTube marketing has become the main tool for influencers and for beginners at the same time. Influencers share their experiences, and newcomers get information about the industry they are interested in. Choosing the right YouTubers to subscribe to can be considered as the first step towards your success.
Want to know more about social media? Check out our blog about five tips to promote your real estate social media platform.