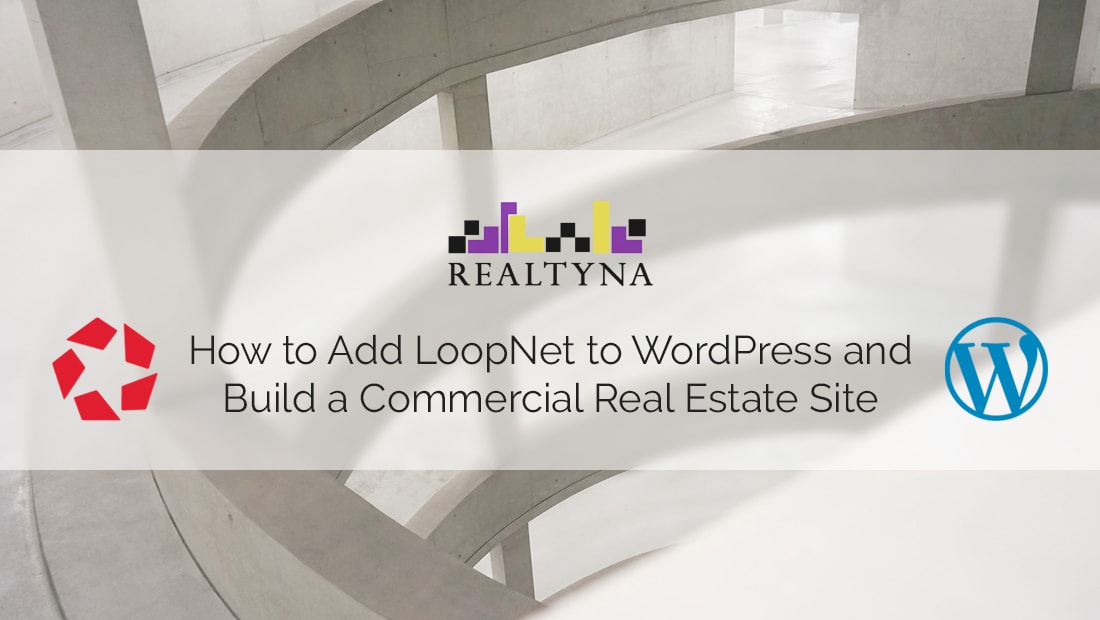 19 May

How to Add LoopNet to WordPress and Build a Commercial Real Estate Site

Posted at 09:56h
in
Blog
0 Comments
Are you looking to add LoopNet to WordPress?
It's possible with Realtyna.
Here's a step by step guide to help you get your commercial real estate site off the ground:
STEP 1: INSTALL
If you have a WordPress website already, your first step is to install Realtyna's Data Feed Integration Service. The plugin is available for download in our shop (purchase necessary).
You can install it from your WordPress dashboard by hovering over "Plugins" and clicking "Add New."
STEP 2: CONNECT
Now you need to connect your LoopNet feed to your WordPress site. You can do this from the "MLS Addon" menu in the newly installed plugin. Click the "+" sign to add a new feed, then enter your LoopNet access information and click "Save."
*Note: Realtyna does not provide the LoopNet feed. This is sold separately by LoopNet.
STEP 3: MAP, QUERY & IMPORT
Once the connection is set up, you need to map the listing data so it appears in the right place on your site.
You will also need to set up queries and cron-jobs to auto synch the property display on your site with the LoopNet database.
*Note: This is relatively technical. If you're not a developer, Realtyna staff can take care of it for you. Read more about Data Integration here.
STEP 4: CONFIGURE
Now it's time to bring your site to life. With Realtyna and LoopNet, you will have dozens of front-end features to personalize your pages and capture leads.
As a base package, Realtyna includes:
•Interactive property map
•Custom search bar
•Sort options to filter results
•Contact agent
•Request a viewing
•Social media share
•Favorites
•and more…
We also offer a number of optional upgrades including:
•Saved search
•Forced registration
•SMS alerts
•Mobile apps
•CRM
Now you know how to add LoopNet to WordPress and build a commercial real estate site.
Check out our live demos to see how your site could look with Realtyna and LoopNet. Or contact us for a free back-end tour.
Need residential listings? Check out our IDX options.